Linette has finished her "Birds Eye View" of the Munich High End Show and you can read the final part here.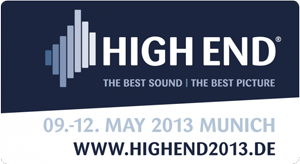 I've written part 3 and part 4 of the Show report but there is still much more to add including an interview with Norbert Lehmann of Lehmann Audio and an "in Show" review of some massive Gryphon Audio Loudspeakers that made their debut at the Munich High End Show.
We're slowly working through all the photographs and notes we've made and we hope to have our coverage tied up by the end of this weekend…hopefully.