Janine Elliot checks out the multi-driver Optoma HEM4 In Ear Monitors costing a penny short of £250. More »
1More is a  Chinese brand that make a range of headphones and in-ears. Here Stuart Smith tries out the £89.99 dual driver C1002 and the three driver E1001 costing ten pounds more from their UK website.  More »
Noble Audio has collaborated with the community-driven commerce site, Massdrop, to create an exclusive IEM. The new Noble X, which is available for a time-limited period on Massdrop, features Noble's new proprietary drive units for $249 (around £200), a price point not seen before in a Noble product. More »
German headphone company, InEar, contacted us to tell us about their new IEM, the ProPhile-8. They said of their new product: 'To achieve a studio reference tuning across the whole frequency range, we have equipped our InEar ProPhile-8 with a 4-way crossover and 8 balanced armature drivers per side. Additionally, there are two switches on the inside of the earphone to separately boost low frequencies by +3dB and high frequencies starting at 8 kHz by +2dB. Based on a linear reference tuning for professional mixing and mastering, you can choose one of totally four different sound signatures to adjust to your audiophile preferences outside of the studio. You will rediscover your music thanks to easy natural reproduction of music in highest resolution, uncovering of subtle details, breathtaking transparency, huge sound-stage and perfect imaging!'.
More »
Audeze have launched the word's smallest planar magnetic headphones, their in ear iSINE range.  Audeze say 'The iSINE 10 sounds and looks like no others, an innovative design without a care for the same old status quo of balanced armature or dynamic driver designs. The Fluxor Magnets and large 30mm planar magnetic diaphragms deliver precise control and fast response times without distortion so music always sounds alive. Add the included Lightning cable with DSP and there's no other in-ear headphone that even comes close to its performance.' Of the iSINE 20 they say 'The iSINE 20 is one step up from the iSINE 10 featuring an even longer Uniforce voice-coil that covers the ultra-thin diaphragm to a greater extent, enabling better control and responsiveness for better bass, clarity, and improved imaging.'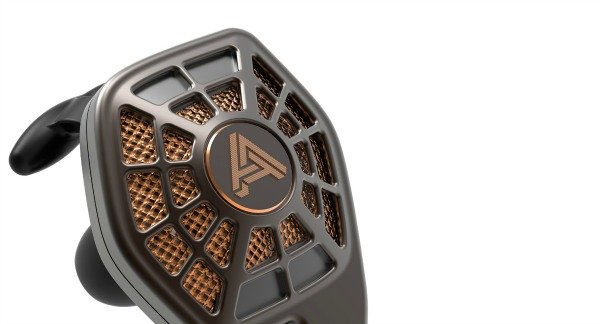 They have miniaturised their planar and the iSINE series weigh barley 20g. Both the iSINE 10 and iSINE 20 are hand crafted in Audeze's California factory and the company have worked with DesignworksUSA, a BMW Group Company, in the design and development of the new IEMs.

The iSINE 10 will retail at 399$ and the iSINE 20 at 599$, both will begin shipping in early November 2016 and can be pre-ordered now.
More famed for its Strats, Teles, Jazz and Precisions, now comes the Fender in-ear monitor range.
The American guitar cobbler is unleashing its first ever range of pro in-ear monitors (IEMs). I say "pro" as these aren't meant to be straight replacements for those free earbuds you get with your iPhone – some Fender in-ear monitors could hit you up for around 500 bucks a pair.
Get the whole story at GadgetyNews.