The new 8MM Audiolab LINGA speakers have two-metre tall cabinets and feature an updated OS horn waveguide, ten ultra-low distortion drivers and a passive crossover.
The loudspeakers now also have customisable sound features for room adjustment and personal taste.
MM Audiolab LINGA speakers take a minimalist approach to design streamlined shapes, thin lines and monochrome finish, which in combination with FLCK coating gives these cabinets a velvety feel.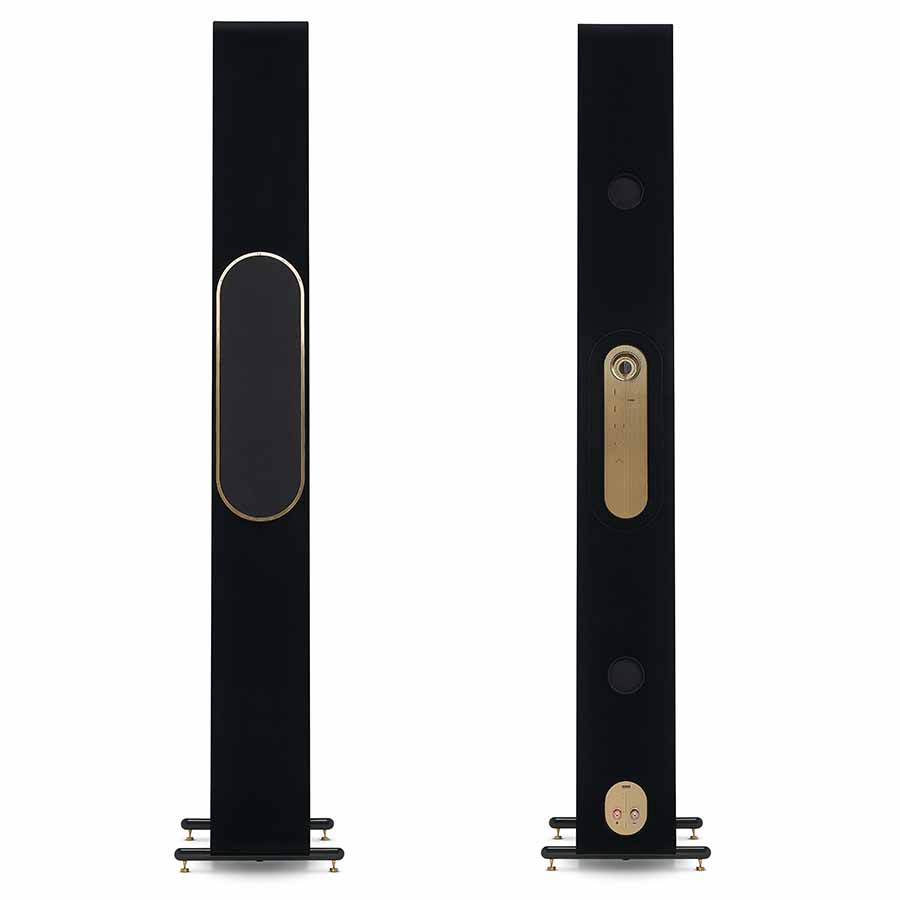 The Linga speaker premiere will take place this November 8-10th, at the Audio Video Show 2019 in Warsaw, Raddison Blu Sobieski Hotel Room 710.  The Speakers will be partnered with Lampizator electronics and the flagship turntable from REED.