StrEamer
Mini server for gapless playback of music via internet streaming and/or radio with integrated high precision volume control. Being connected to a home network system can be totally remote controlled by mobile phone or tablet.
Technical data:
Inputs: RJ45 for Ethernet connection and USB for external storage as USB-stick or HDD
Output: USB high speed
Compatible players: Logitech Media Server (squeezebox), DLNA (JRiver, Minimserver, Foobar, etc.), Airplay (iTunes)
Supported formats: PCM up to 24 bit 384 kHz standard audio formats and DSD64, 128 (DoP protocol)
Retail price: Euro 550 – incl. 5VDC power supply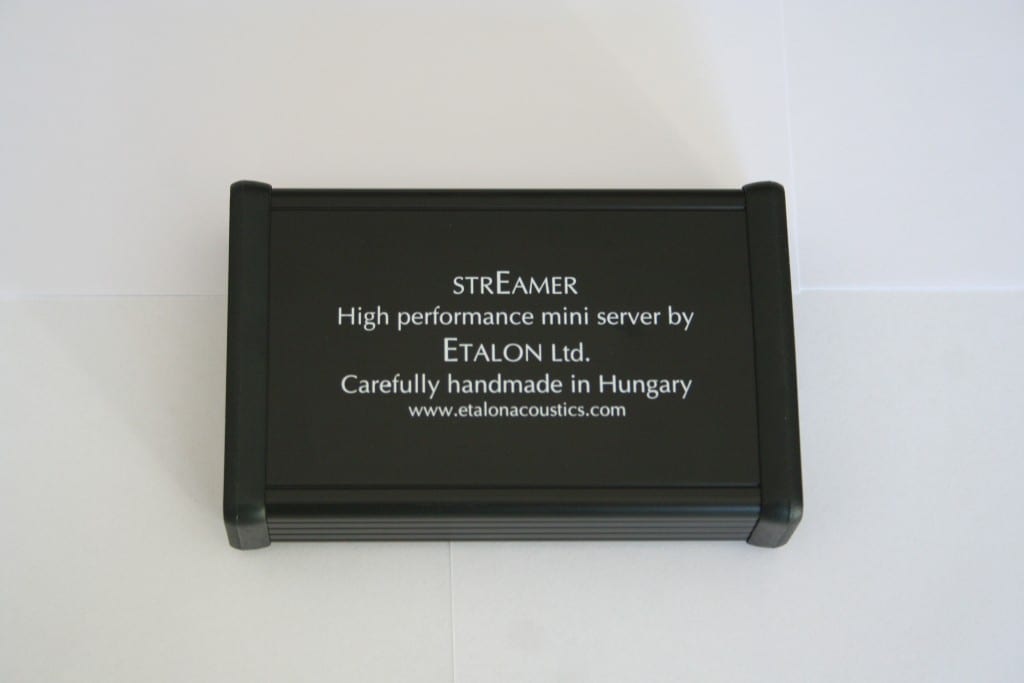 Isolator 
Ethernet filter blocking electromagnetic interference. Recommended to be used in any network system protecting devices connected to the output, like a streamer, PC, TV, media player, etc.
Retail price: Euro 390,-