Introduced in 2012, AKG-by-TIËSTO headphones have proved to be hugely popular with a wide audience. With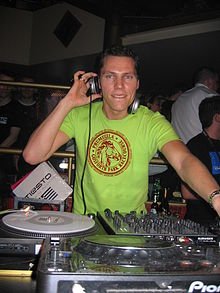 TIËSTO's input and stamp of approval, the full line of TIËSTO headphones recently earned the internationally acclaimed Red Dot-label recognition for product design in 2013.
The internationally recognized Red Dot symbol is awarded to the finest in technology and is only attributed to product from companies that accentuate excellent design and long-term quality.
"The Red Dot recognition for our best-selling AKG-by-TIËSTO headphones underscores the decades of quality and reliability producers, DJs and music enthusiasts expect from our legendary products," stated Thomas Stubics, Product Marketing Manager, AKG. "Red Dot is synonymous with leading products in numerous industries and to have the AKG-by-TIËSTO headphones marked with its symbol validates our position that our world-class, multi-purpose headphones provide an all-encompassing quality for the music industry."