Audiophile Hifi and Music Evening at The Ridger Bar and Grill, Wirral on Sunday 21st August 2016.
For most of us, especially audiophiles, music plays a big part in our lives, whether it's listening to tunes on a radio in the car, at home on our Hifi, or in our ears while out and about. I myself love a bit of live music, mostly local pub bands or even a bit of Disco/karaoke to get a bit of a volume fix! (not to mention a few cold beers…cough!)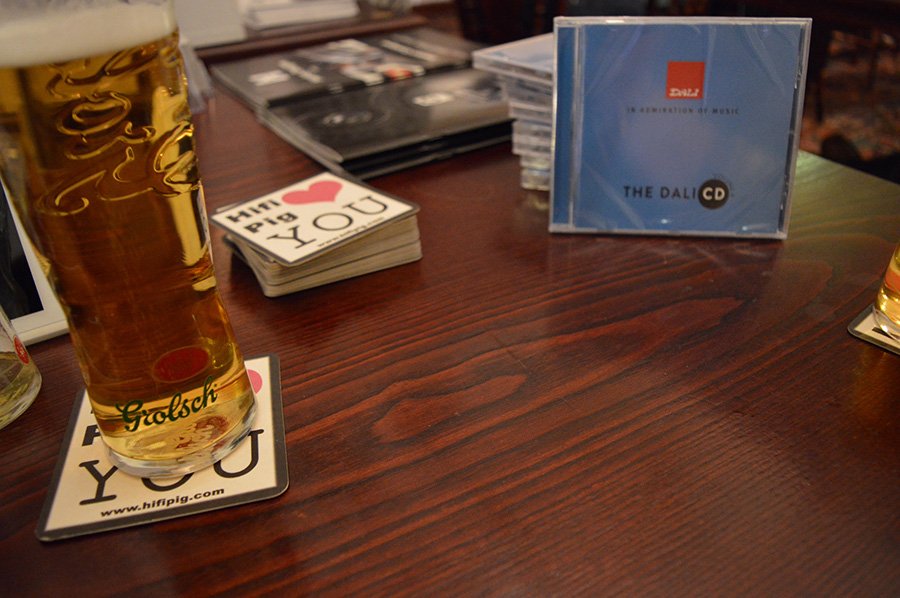 What do we have to combine music, food and booze into an easily accessible format? Where can we get quality music in a relaxed atmosphere and have the added social side to our hobby? Well apart from Hifi shows like North West Audio Show at Cranage Hall, nowhere. A few dealers have invitation evenings, but apart from that there is nothing that really fits the bill. This little question popped into my mind whilst whiling away a few hours in the garden and I had a bit of a "eureka" moment – why not bring my two favourite hobbies together? Music and Beer! Perfect!
I put the question to Audiophiles UK Facebook group! The answer was a resounding "YES!".
I approached Martin Clark of Do Good Audio with my idea, this to bring a selection of Hifi equipment to a local pub, set up a budget, mid and high-end system and entertain and educate some of the customers into what is now available and achievable in a home system. I'm sure a lot of people are confused and bamboozled by modern technology – streaming, NAS drives and add to that the fact that computer networks sends a shiver down my spine, and I have tinkered and built a few computers over the years and been at this hobby for over 30yrs!
So the seed was planted and I approached my local pub with the idea and they also thought it was a great idea. Martin, Matt Morgan (Dali UK),  and Gareth James (Ophidian Audio) along with myself formed a little plan and on Sunday Martin and his partner Kirstie arrived at The Ridger along with myself in pouring rain to unload his truck of Hifi goodies! Martin and Kirstie set about unpacking boxes of Hifi and I did a bit of furniture re-arranging to set up the room. It was a raised area some 20×40 feet with a vaulted ceiling. I know Martin was keen to let loose a pair of big Dali Rubicon 6 speakers in this space and let them work their magic in a space most people are not fortunate to have.
Anyway, I'm now jumping the Gun. Martin set up the first of the systems which consisted of an Audiolab 8300A amplifier with the 8300CD Via Gekko Silver Lining XLR's. The Audiolab CD was used as a DAC fed by a Laptop to the Ophidian Minimo Speakers using Gekko Silver Dream speaker cables. These diminutive speakers have got to be seen and heard, as the output of sound defies physics! There is such a huge sound from the tiny boxes. Gareth James who demonstrated the speakers gave a little talk on how the design incorporates a transmission style he calls Aeroflex, whatever the magic incorporated it certainly seems to work. The review on the Ophidian Minimo can be read here on Hifi Pig. We then swapped out the Minimo for Gareth's slightly larger Mojo standmount speaker incorporating two of the tiny drivers from the Minimo and the Aeroflex design.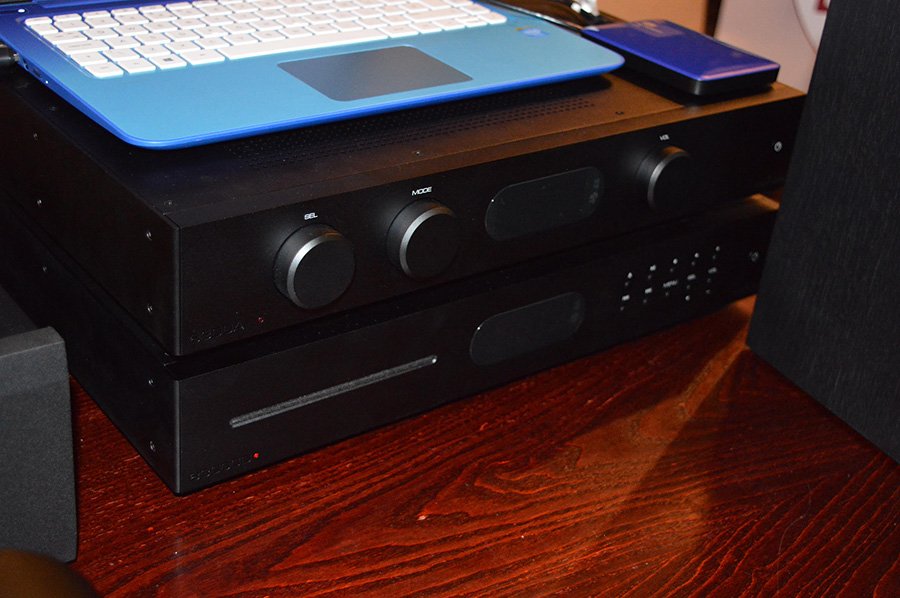 Swapping brands of speaker to give the listeners some variety, we replaced the Ophidian with some Acoustic Energy Reference 1 speakers. These are the replacements for the 30 year old AE1 classics. The Reference 1s gave a great rendition of some classic tunes from Dire Straits and Steely Dan, a nice detailed and rhythmic presentation via the Audiolab CD/Amp combo.
We then had a little break from the music to have some snacks and sandwiches provided by Ian Sharp, Manager of The Ridger, while we chatted about what we had heard earlier. The evening was going well and early indications from our guests were all positive.
Matt from Dali introduced some Zensor 1AX Active Speakers and first gave a demonstration of how easy it is to get on the streaming bandwagon by using a tablet to run Tidal via Bluetooth to the Zensor 1s. He was taking requests like a pro DJ and playing tunes for our guests. He then went on to introduce his Dali Rubicon 6 speakers, he gave a great little chat on the materials used in the cones and drivers.
The last CD based system to grace our listening room was assembled by Martin and consisted of the Dali Rubicon 6 speakers with Musical Fidelity M6si Integrated Amplifier. This was fed by a MBL CD player, which had been heavily modified by Danny Baty of goodsoundsmodifications. His extensive work bringing this already good Marantz based CD player up to a very high standard of musical reproduction indeed.
Once all the Gekko cables where installed we progressed onto the music playing. One of my good friends and big rock fan had been asking for us to play some heavy rock and as he had encouraged me by supplying a very nice cold pint of lager. We spun some AC/DC with a fine rendition of Thunderstruck!! Those big Dali's could certainly move some air, the wide open room and high ceilings providing an outdoor concert soundstage and feel to the proceedings. To say the listeners where impressed by the clarity and punchy sound was an understatement. Martin went on to play some WOW factor music to show just how good home Hifi can sound with Nils Lofgren "Acoustic live" and "Keith Don't Go" as well as Supertramp's relatively unknown album "Some Things Never Change" and "It's A Hard World". Then onto the Hugh Masekela album "Hope" and tracks, "Abagoma" (The healers) and "Stimela" (The coal train) for good measure.
The final system set up was to give vinyl fans a treat. Martin added an Edwards Audio TT3 turntable fitted with a Goldring 2400 moving magnet cartridge, he used the Musical Fidelity's own Phono stage for this. He spun Miles Davis "So What" and Radiohead "Fifteen Steps" we let these spin for a while through the tracks on the albums.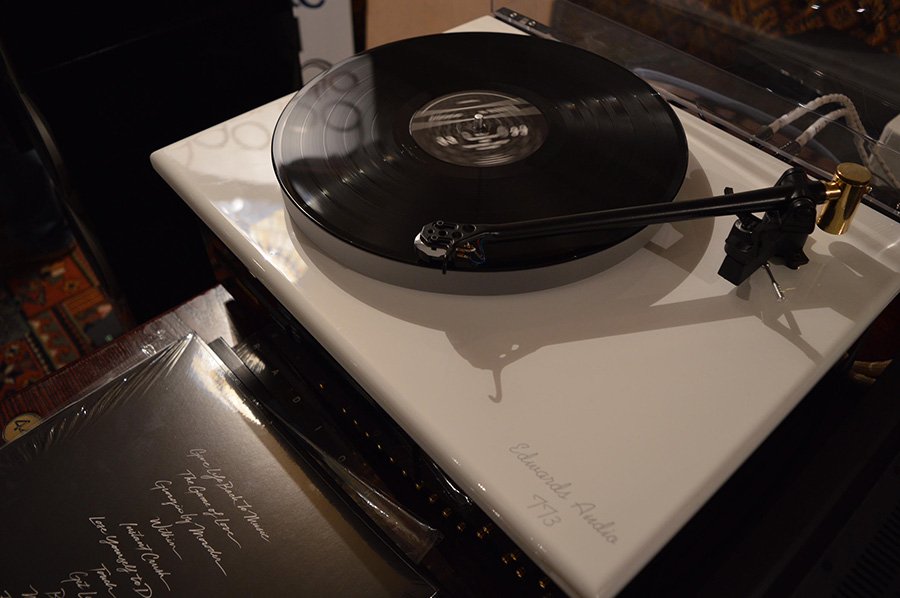 As the evening drew to a close Kirstie and Martin took a little time to show those interested some headphones from Grado and Meze via the Questyle Qp1r Hi Res Dap, playing some DSD/FLAC tunes.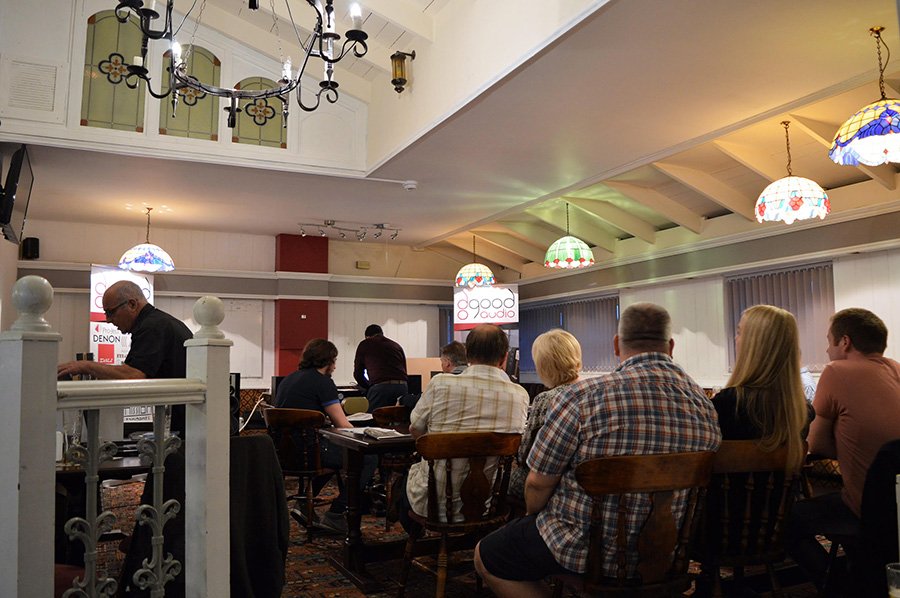 At the end of the night we asked the attendees to fill in some simple response forms, and all are keen to do it again, and had enjoyed all that they heard and saw. My biggest disappointment and left me somewhat annoyed is that all the local Charity shops (and read about 12 in a half mile radius) refused to let me place an A4 advert by their second hand music selection to let local folk know about the event. Organisations who want local volunteers to work for free, want local people to donate items to their cause, want local people to give money to their coffers, yet refuse to help local people promote local events that are none profit making! I even offered to make a donation to each charity, the answer was always NO! Very disillusioned is an understatement. I know they do great work and I fully support that, but it left me a little sad.
Anyway, not to let that put a dampener on what was a great evening of entertainment and music. Martin, Kirstie, Matt and Gareth did a great job of keeping all informed on what was being used and had answers to all the questions proposed by or audience. More events are planned for the future…watch this space!!!
Dave Robson