Arendal Sound got in touch to let us know about their new range, they said: "Early 2016, we introduced the very first speaker series from Arendal Sound called 1723 Series. Since day one, we have sold thousands of Arendal Sound speakers and the feedback is overwhelming from customers and reviewers. It's been an exciting year for us. Even from the short time of being in this industry we have already garnered a great set of product awards, which have been a guideline to many customers. To give the last touch of credibility and purchase security, we offer 60 Days Buy &´Try, free shipping and up to 10 years warranty".
"We knew the first 1723 Series were going to be aimed for the enthusiast customer category; the person who wants the best performance without any compromise. However there have been so many customers asking for smaller speakers, but wanting to keep the design and quality. It's not a secret that the original 1723 series deliver brutal performance with its size factor, yet also finesse and detail, unparalleled at the price".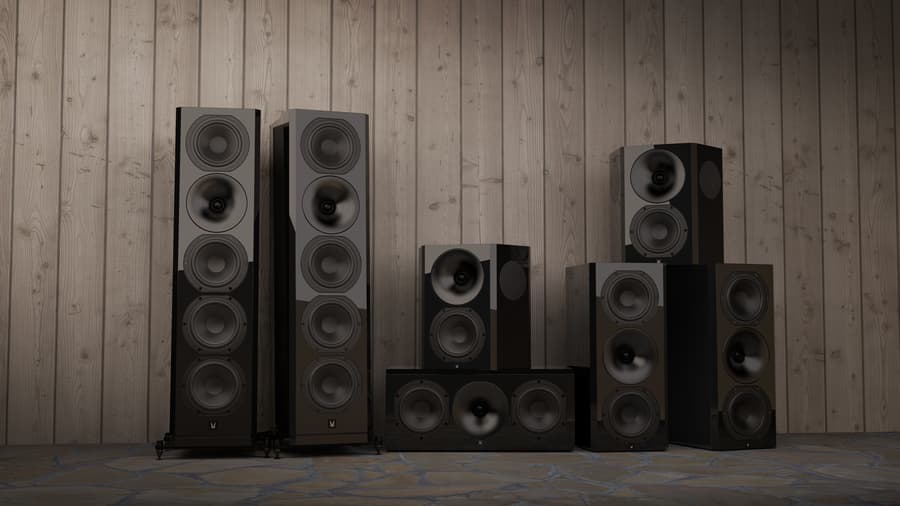 "So we had to deliver but without making any compromise. Smaller, yet the same quality and close to the 1723 performance? That would be impossible to do. Almost. So we kept all the brains and muscle within the 1723 series and build upon its design. Same waveguide and tweeter, same HDF cabinet construction, same paint options, same Spike Kit, same crossover quality. Same, same, same".
"The only difference is literally its size compared to the original 1723 series. It is especially dramatically reduced for the Tower. The other part which is different is 6.5" woofers instead of the 8". It has an identical motor and buildup, only the cone size is reduced. Obviously, larger is still better, or with greater performance. The main difference from the original 1723 to the 1723 S series is bass volume. Larger cabinets and larger total driver surface adds more bass performance. Other than that, they sound the same which was the goal".
"Our 1723 S speakers are Certified by the very strict testing protocols of THX Ultra where each speaker must pass a set of 400 measurements. The THX Certification does not mean it is a dedicated home theatre speaker, but rather a guarantee of tight consistency within well established acoustic parameters. THX Certification is as much about music, as for movies. The engineers at THX Labs utilise a proprietary scientific testing methodology to ensure the highest audio fidelity possible".
"Using the same part buildup such as tweeter, waveguide, woofer construction and design mentality makes 1723 S a perfect combination for customers who want to mix and match with the original 1723 Series. Some may want to go for the larger 1723 Tower but do not have the space for the 1723 Center and 1723 Surround, so it's natural to use the smaller 1723 Center S and 1723 Surround S. There will be no timbral issues, whichever mixture you choose".
1723 Tower S THX
2.5-way design
HDF cabinet
28mm dome mounted in custom waveguide
4 x 6.5" woofers.
1723 Monitor S THX
2-way design
HDF cabinet
28mm dome mounted in custom waveguide
2 x 6.5" woofers.
1723 Center S THX
Identical 2-way design
HDF cabinet
28mm dome mounted in custom waveguide
2 x 6.5" woofers.
1723 Surround S THX
TriAxial design
HDF cabinet
28mm dome mounted in custom waveguide
6.5" woofer
2 x 4" side drivers.
All models come in four premium colours; Black Matte, Black Gloss, White Matte and White Gloss
1723 Tower S THX – €2,499 /pair
1723 Monitor S THX – €1,599 /pair
1723 Center S THX – €799 /each
1723 Surround S THX – €1,299 /pair
All pricing includes UPS Express delivery and availability will be mid December. Pre-orders are opened from November 15. All Arendal speakers have a 10 years warranty.