Arteluthe are a loudspeaker manufacturer who design and hand-build their products in Quebec, Canada. They currently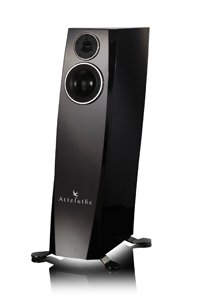 have three models in their range – the Satie, Algeria and Kanatate.
They are interesting loudspeakers and all are active featuring onboard amplifiers, onboard digital sound processing, XLR inputs/outputs and volume control.
The speakers also utilise the company's unique AirForce Inverted Horn with Air Canon which give 12dB of gain and a claimed response down to 35Hz.
Prices are from $7999 per pair