Hand-built by ATC in the UK, the P2 class A/B stereo power amplifier is designed to complement the brand's range of hifi preamplifiers aesthetically and operationally. Rated at 300W continuous power per channel and developed in tandem with the P2-Pro studio amplifier, the ATC P2 is a Dual Mono design, keeping the power supplies, signal and return paths discreet. This approach ensures that the amplifier will achieve the maximum signal separation with minimal crosstalk, and that inter-modulation between channels via the power supplies is reduced to an absolute minimum across a frequency range of 400kHz. It also means that the power delivery from one channel cannot affect the specified power available from the other.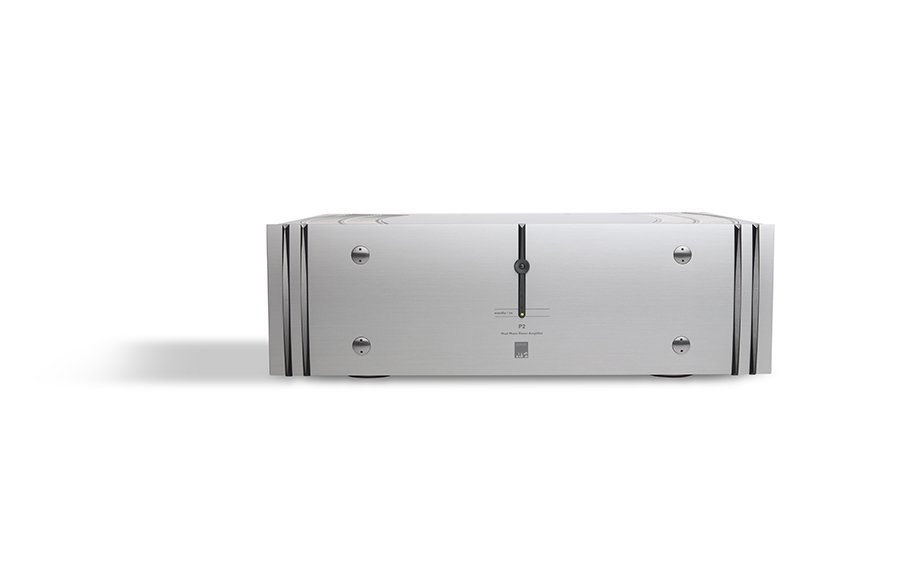 Within a new low-vibration chassis design featuring a precision machined 12.7mm brushed aluminium front panel, the P2's layout includes a massive, custom-made 400 VA low-noise transformer for each channel and an output stage involving 3 pairs of MOSFET devices per channel to achieve peak current output of over 15 amps. The gain of the P2 matches that of the lower power P1 (150W/ch) so that they can be used together in bi-amp or tri-amp systems connected via the amplifier's 'Link' phono inputs/outputs.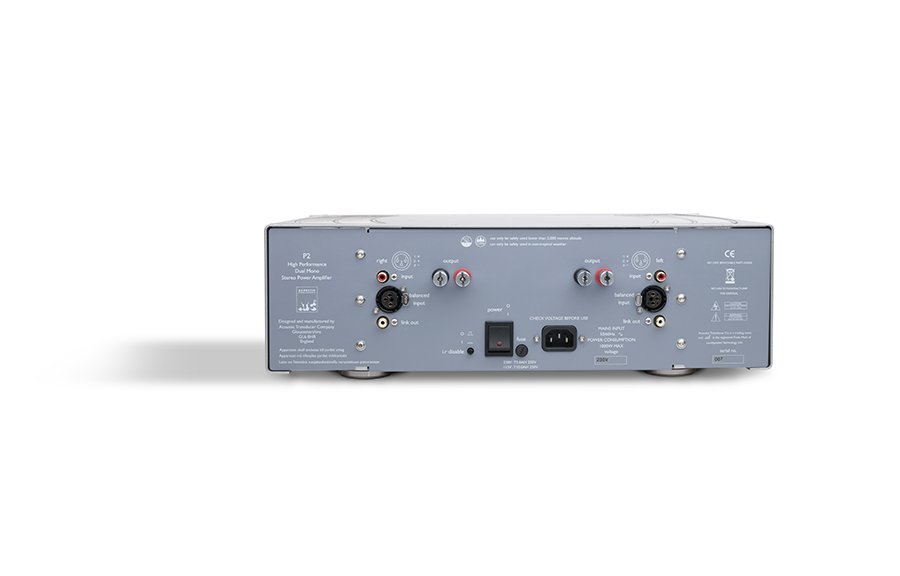 The ATC P2 offers balanced XLR and unbalanced 'link' phono inputs, 'link' phono outputs, proprietary 4mm speaker terminals, and IR remote control.
P2 Specifications:
Max Continuous Output Power : 300W (8Ω)
Input Sensitivity : 2V rms (ref. 150W out)
Input Impedance : 10kΩ/leg
Frequency Response : <2Hz – >400kHz (-3dB)
Signal to Noise Ratio : >110dB (DIN)
Crosstalk : >100dB
THD : >0.002%/-95dB
Dimensions (HxWxD) : 141 x 448 x 337mm (5.6˝x 17.6˝x 13.3˝)
Weight : 30kg / 66lbs
6 year warranty
UK retail price (inc VAT) each: £3125.00