Atlas Cables have expanded its headphone cable range with the new Zeno Harmonic. This new cable is aimed at the high-end market as a step up from what headphone manufacturers supply and the Zeno cables launched back in 2015.
The new Zeno Harmonic features better conductor material, improved dielectric efficiency, next-generation plug design along with enhanced construction materials all assembled by hand in Kilmarnock.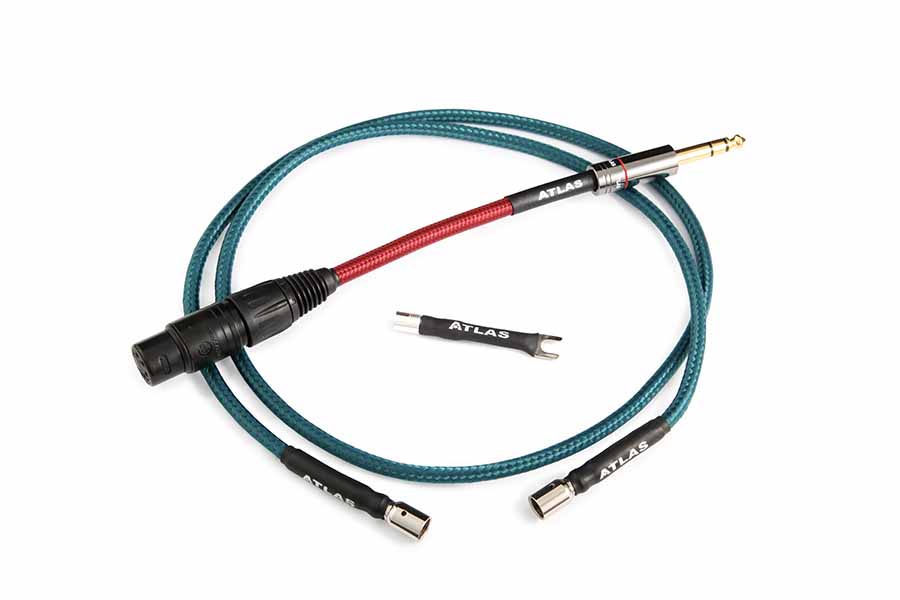 High End Headphones
The high-performance headphone market is growing in popularity and more and more manufacturers are producing high-end headphones aimed at the audiophile or music enthusiast. It is a fact that the cable in such products is largely overlooked due to the specific complexity headphone manufacturers face when specifying cables to accompany their headphones. Step in Atlas to design and manufacture the Zeno Harmonic which is available in custom lengths and in every connection connotation.
Atlas Zeno Harmonic
All four conductors in the Zeno Harmonic are OCC, this is a dual balanced design and utilizes nitrogen foamed polyethylene dielectric. The 4 pin (OCC) XLR plug is designed by Atlas specifically for the Zeno. The Zeno Harmonic comes supplies with a 1m Grun cable and is finished in red tangle-free fabric.
Commenting on the Zeno Harmonic launch, Kevin Kelly, managing director at Atlas Cables had this to say "taking the lessons from the ZENO we launched in 2015 we wanted to produce a High End upgrade for the world's highest fidelity headphones focussing improvements on; conductor material, dielectric efficiency, plug design along with construction materials and methods. The Zeno Harmonic is a cable that will enhance the sound of the world's best headphones and therefore capturing a market that is growing year on year".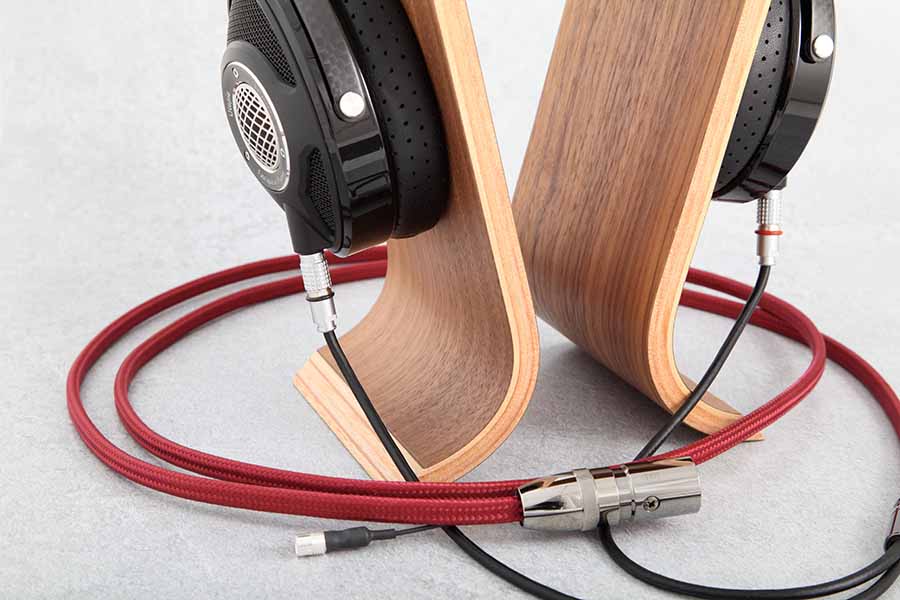 The Atlas Zeno Harmonic comes as standard with a 4 pin OCC XLR and is supplied with an Atlas Grun cable (1m) as well as a male spade adaptor. Also supplied is a 4 pin XLR to 6.3mm adapter. The Zeno Harmonic is finished in red tangle-free fabric.
Atlas Zeno Harmonic – 2.0m – £775.00 inc vat
Atlas Zeno Harmonic – 2.5m – £805.00 inc vat
Atlas Zeno Harmonic – 3.0m – £835.00 inc vat