High-end distributor Decent Audio is delighted to add the Audeze (pronounced Odyssey)  LCD-3 planar magnetic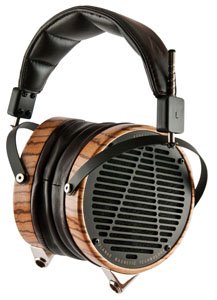 headphone to its portfolio.  

Audeze headphones are manufactured in the USA and every Audeze headphone is individually tested, burned-in and measured with the written results are included with each headphone.

Unlike a conventional drive unit in which the diaphragm is attached to a voice coil (either at its centre in the case of a cone, or at its edge in the case of a dome), a planar magnetic diaphragm has a printed voice-coil spread across its entire surface. When the voice coil is energised with an audio signal, it interacts with the magnetic field and produces an electromagnetic force that moves the diaphragm, thus creating sound.

Audeze employs a number of proprietary techniques deigned to improve on basic planar magnetic design. These include the integration of unique, ultra-thin diaphragms and stronger, more optimised magnetic fields and circuit patterns.

The Audeze LCD-3:

·         "Is designed to be the best headphone ever created".
·         Has a thinner planar magnetic diaphragm and more efficient magnetic structure than the renowned Audeze LCD-2.
·         Features hand-crafted zebrano wood ear cups.
·         Comes with lambskin or artificial suede ear pads.