Audio4soul whose Xtreme 16 amplifier we reviewed has announced the launch of its OCC IT! Xtreme speaker cables.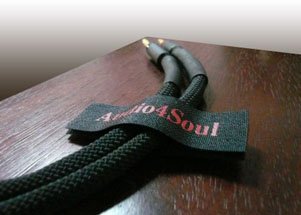 Employing single crystal, pure OCC copper made by the now famous Ohno casting method, the OCC cables are said to "dig deeper into the music truth of your collection."

"As with all Audio4soul products the new cables are completely handmade and have strong thinking, measuring and listening behind them".

Prices are 200€ ex. VAT (240€ incl. VAT) for a 2,5m (8 1/3ft) pair with other sizes available.