Audionec got in touch to tell us about their latest flagship product, the DIVA XL Loudspeaker. It's a large model with height of 2 meters and width of 45 cm.
Diva XL has 2 subwoofers of 38 cm mounted in separate sealed chambers with resonant frequency of 14 Hz, a super ribbon tweeter (20 kHz – 45 kHz) and Audionec's HP DuoPole M1 (200 Hz – 20 kHz) with 98 dB efficiency.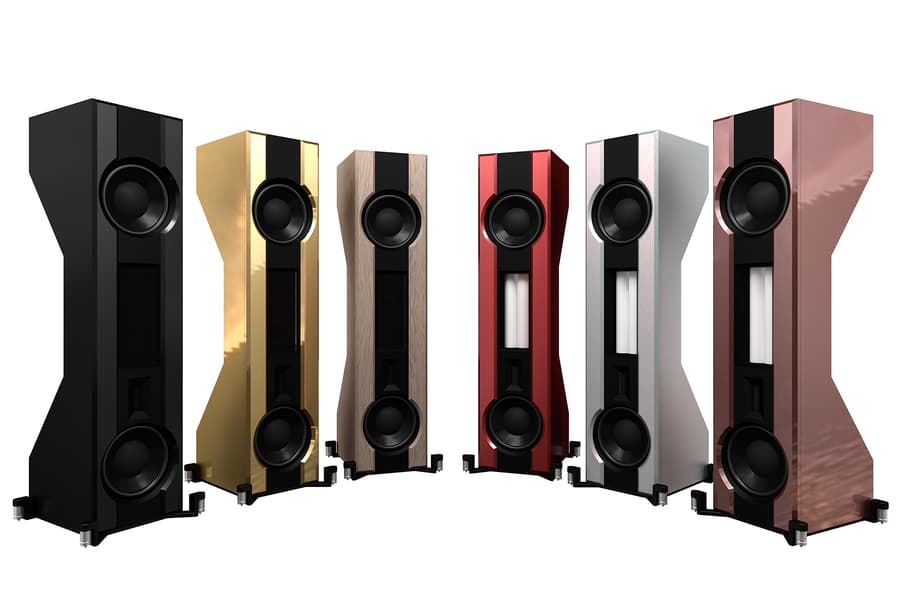 The speakers are also customisable, the French company told us more: "Beyond its exceptional audio qualities, what makes the DIVA XL truly unique is its infinite customisation options, to match the tastes and desires of each customer. Choice of coloured lacquers, choice of limitless materials, aluminium, stainless steel, copper, brass, oxidised metal, exotic wood, marquetry, leather, shagreen, carbon, corian …"
European Suggested Price (20% VAT included) is 248 700 € for a pair.