AUDITE ACOUSTICS BRIJ ISOLATION PLATFORMS
UK based Audite Acoustics designs and manufactures audio isolation products.
The company has just launched their Audite Acoustics Brij Isolation Platforms.
ISOL-X TECHNOLOGY
The Audite Acoustics Brij isolation platforms feature the brand's ISOL-X technology. Audite Acoustics use local suppliers and timber from sustainable sources and the packaging is 100% recyclable.
Andy Szczecinski of Audite Acoustics told us: "There's no getting away from the fact that whatever we use to mount our equipment there's some form of connection or coupling and as such minimising the surface area of contact becomes a key objective in reducing unwanted vibrations, noise and interference. Trying to minimise the surface area of any coupling was at the forefront of our minds when designing and developing the new ISOL-X technology".
AUDITE ACOUSTICS BRIJ ISOLATION PLATFORMS
The Audite Acoustics Brij ISOL-X suspension system design incorporates a solid wooden base that is decoupled from the audio rack via Sorbothane feet which provides an air gap beneath. A second wooden floating platter is decoupled from the rest of the system. The suspension points of the platter are approximately 0.5mm in diameter, so the floating platter's only physical connection to any other part of the system is limited to around 2mm of surface area. The floating platter is also free to move laterally, by about 8mm in any direction and as such does not touch anything around its sides, top or bottom.
Each Audite Acoustics Brij platform is hand finished and comes with four Sorbothane feet. These can be positioned anywhere on the underside to accommodate any rack or stand.
AUDITE ACOUSTICS BRIJ ISOLATION PLATFORMS PRICE
The Brij platforms retail at £395 which includes P&P in the UK.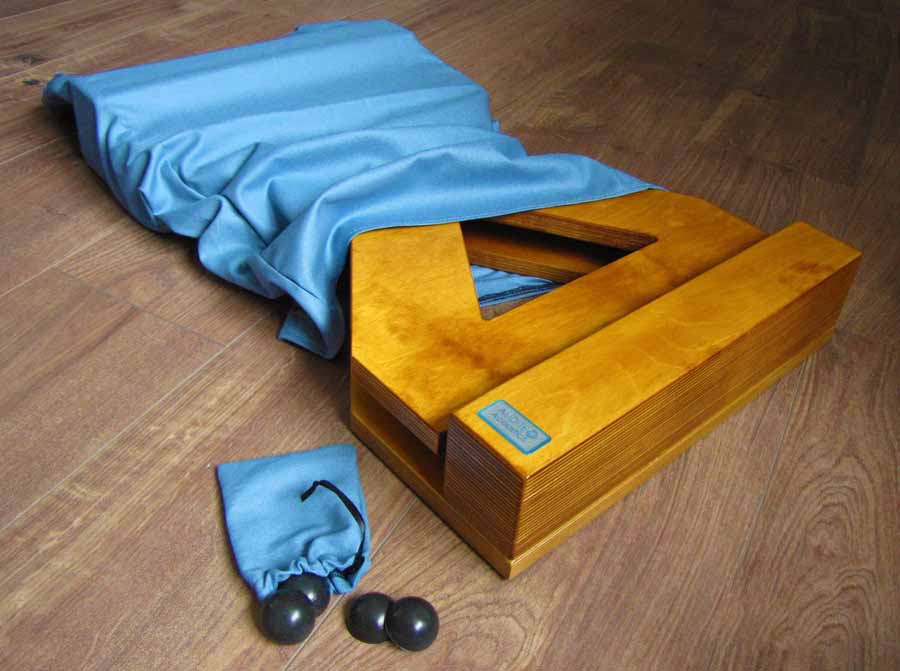 HiFi Pig Says: These look like an affordable system tweak for audiophiles looking to test out the effects of isolating components in their HiFi.