The Auralic Altair G1 Streamer/DAC is a well-featured box of tricks to which you need only add an amp and loudspeakers. Stuart Smith checks out this €2399/£1999 unit.
I've been using the Auralic Aries G1 standalone streamer for a good while now and wouldn't be without it, to say it has transformed how I listen to music, when partnered with Roon and Qobuz, would be somewhat of an understatement. The Altair G1 looks for the main part identical to the G2, save for a silver knob on the right-hand side but it's a different beast in its function as it combines a DAC and streamer in one unit – you also get an onboard headphone amp. So, on paper, the Altair G1 looks like a pretty cool box of tricks – add a power amp (the G1 can also work as a preamplifier) and speakers, and Bob's your uncle. It will play your music from files on your network, Airplay, Internet radio, Bluetooth, USB drive, or online streaming services – I use Qobuz but the G1 can play other services such as Tidal. It offers wireless connectivity to your network as well as wired connection and you can control it from Auralic's Lightning DS app, though I used Roon as the controller as this is what I am most used to.
You can get the G1 in two flavours – no onboard storage or a 2TB SSD, the latter being only available in the US, though dealers elsewhere can fit the drive of a customer's choosing.  With the storage you can add virtually any CD drive, attach it to the G1 via a powered USB hub and rip your CDs directly to the unit (internal drive), or even to an attached external hard drive.
BUILD AND SETUP
As mentioned the G1 shares the same heavyweight aluminium casing as its stablemates (though AURALIC'S  latest G2.1 has an additional internal copper sub enclosure and substantial base plate with sprung feet) – it feels solid and purposeful. It also shares the same 4" colour display. Where it differs, as mentioned, is the inclusion of a silver knob on the right-hand side that allows you to scroll through the functions displayed on the very easy-to-read screen to enable setup of the various parameters. Headphone users are catered for by a quarter-inch jack which is a useful feature and makes the G1 a very flexible product.
Wired connection is my preferred method of streaming and this setup is as quick and easy as you could hope for. Plug in your RGB ethernet cable connected to your router, set the G1 to wired connection,  using the rotary knob, let it do its stuff and you're off. Set the G1 up on Roon and it appears immediately as zone and you have music.
Round the back of the G1 we have a pair of Tri-band Wifi antennas and the main AC input and then things get interesting:
The streaming input is obvious and where you connect the device to your home network's router as outlined previously with an RGB ethernet cable.
There are inputs for AES, COX and TOS allowing for sample rates of up to 24Bit/192KHz. Each of these inputs' signals are buffered to the G1s Lightning Tesla platform which aims to remove jitter before going to the DAC itself, which has its own Femto clock.
Then we have the HDD input where you can add an external hard drive. This is a little more sophisticated than a straightforward USB input. With a Hard Drive Kit from Auralic costing around £100 and an upgrade to the V.7 firmware, you can add a generic CD drive and rip your CDs – even when you are listening to them. You can choose to rip to either the onboard SSD drive (if you have opted for that version of G1), or you can plug in an external hard drive via a powered USB hub and rip bit-perfect files to that. I think this is a very cool feature and one that many potential (and existing owners for that matter) will find very useful.
Next up is the USB HS socket where you can connect a computer with a USB out.
Altair G1 will support files up to 32Bit/384KHz and DSD 512 so pretty much everyone is catered for. PCM data is dealt with and buffered by the Lightning Tesla platform as above. DSD is buffered by a separate circuit. Supported sample rates are up to 32Bit/384KHz and DSD 512, so pretty much everyone is invited to the G1 party.
Outputs are via either balanced XLR or RCA sockets allowing you to connect to your power amplifiers directly without the need to use a preamp, though for the sake of consistency in the review process I chose to output through the preamplifier circuit of our Leema unit, before sending the signal to our Merrill Thor Class D power amps.
I'll not go into all the functions or set up information as it is beyond the scope of this review, suffice to say the manual explains everything in good detail and easy to follow instructions.
One feature that I think some will find useful is the Smart-IR remote control function that allows you to map the G1 to any remote you like to control play/pause, volume, track select and all the other usual suspects – many may find this useful. I didn't use this facility as I outputted to the Leema unit that has its own control and I used Roon for controlling track selection etc. but the manual again talks you through every step of the process very clearly.
You can use the G1 as a USB DAC with Mac OS and Linux systems needing no drivers but, as usual, for Windows, you will need to download and install a USB Audio Driver. However, for the purposes of this review, and how I believe most people will use the G1, I'll be using it as a combined streamer/DAC.
SOUND QUALITY
So, after the brief setup process, it was time to get down to some serious listening on the G1. Regular readers will know I listen to a wide range of music, but I don't really do classical, and I certainly put a hell of a lot of tunes through the G1 and one thing I found was I was listening to whole albums and getting lost in the musical performance whilst really connecting with it. In fact, as I'm writing up my critical listening notes I had Roon playing Neil Young's After The Gold Rush – and then it threw up Van Morrison's Astral Weeks, an album I've never really gelled with and have perhaps played a handful of times in my life. I think I may well be a convert! Perhaps I'm just mellowing in my old age or perhaps the G1 presented the record in such an organic and natural way that I heard it in a different way to ever before. I dunno, and perhaps it's not relevant, but I thought it was an interesting aside, dear reader.
Gabber (hard and fast techno synonymous with Rotterdam in the Netherlands) may not be everyone's idea of something to evaluate a piece of kit with – it's fast, sample-based, distortion loaded, and many would say unlistenable. However, what characterises this genre in the main, and why I'm using it here, is the kick drum sounds used. Whilst the kick sounds may appear to be pretty simple they can often be made up of complex layers of sounds and effects to give the overall gabber punch. Gmoork's Vliegender Kunstgebit has a kick sound at the start that to me has always sounded like a detuned voice and the G1 gives me the same insight. Our Aries G1/Leema reference brings more detail out in the kick, if we are being analytic, but the G1 does a very good job and allows the track to bounce along very nicely indeed. The kick here, there are several different sounds used throughout the track, underpins this style of music and, whilst a little warmer overall than our reference, I really can't complain. Switching to Reyes' Rock With Me, the kick is presented with gusto and again pretty well detailed too.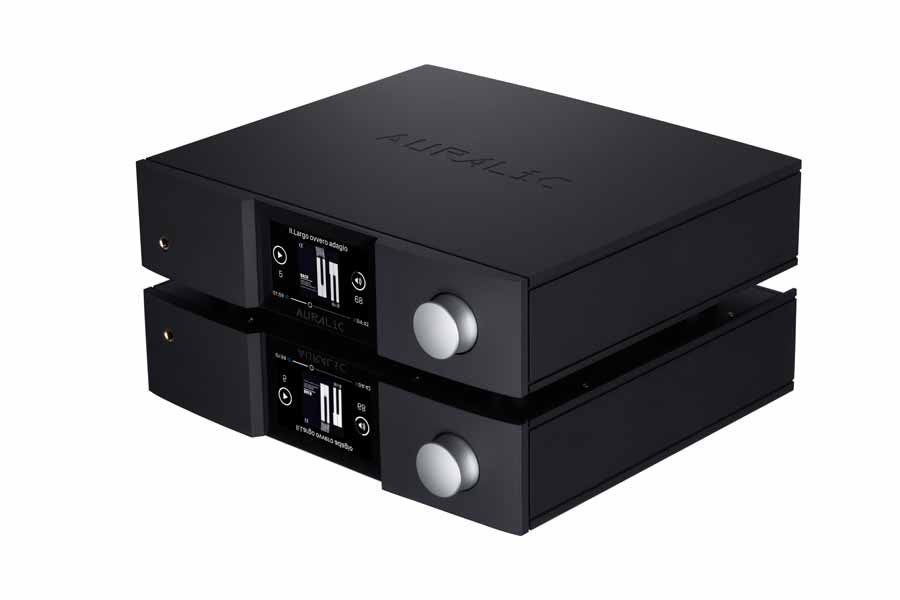 Keeping on the techno theme I pop on Hardfloor's classic Acperience 1. The reason for this is I use the same distortion unit used by Hardfloor (Rat) when making music and I am very familiar with the sound of the Roland 303 that characterises this German pair's output. The 303 has a rasp to it that is unmistakable and the G1 allows this to come through in the recording, though again a little warmer overall than our reference. This tune is characterised by a breakdown that builds and builds (I used hammer this when I was DJing in the 90s) and has a lot of delay effects which the G1 presents nicely whilst maintaining the atmosphere I remember of dirty and dark clubs – it evokes memories of a misspent youth. Of course, there are several 303s being used here and the G1 allows them to be clearly heard and separated in the mix. This is a good thing.
The role of a Streamer/DAC is, I suppose, to get as much information to the amp without adding a flavour of its own, and whilst this unit is certainly not absolutely without flavour, it does a very commendable job. I'd say it is on the slightly less analytical side of the fence and 'sacrifices' this for a lovely, easy to get on with sound that you can just listen to for ages, and with that in mind, and seeing as today is the 14th November, the day in 1979 when Neil Young's Live Rust was released, I thought I ought to give this much-loved album a virtual spin – it's an album we play a good deal here and I've loved it for many a year. Powderfinger and Cortez The Killer are the go-to tracks for me and I'm certainly not disappointed with what I'm hearing. There's a real feel for the live aspect of this recording presented and Youngs 'almost broken' guitar style comes across wonderfully. The G1 doesn't bring the level of the edge of your seat excitement that I'm used to with our reference system, but it ain't far off given its asking price, and I could certainly see myself rocking out to these tracks on the G1 on a Saturday night. The opening bars of Cortez The Killer bring a shiver – I must have heard the record a thousand times or more and I never tire of it. With the G1 the stage feels a little constrained in comparison to the much more expensive reference but I'm not complaining. One thing I will say is the G1 has a lovely and seductive 'tone' to it – it is neither harsh nor over the top – no histrionics here, just a straight forward and enjoyable reproduction of the music. The harmonies of Young and Crazy Horse are presented wonderfully, the dynamic impact of the drums is fab, and again that guitar! Is it like being there, I don't know the answer to the question, I wasn't there, but it's impressive stuff in this system.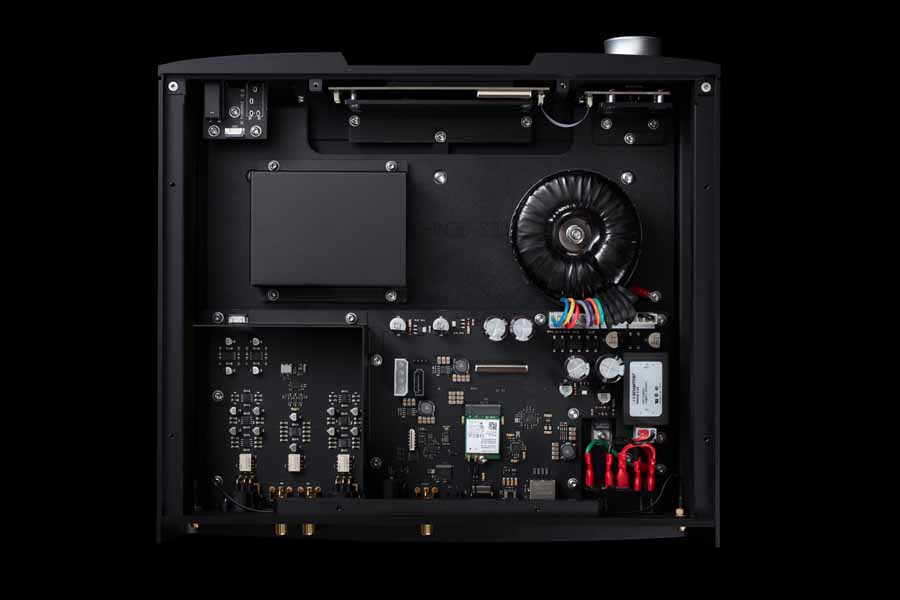 I pop the G1 into wireless mode – simple as – and pop on Gil Scott-Heron's Pieces of a man. I'd say this unit really suits this kind of music – there is a slight bloom to the bass and a syrupy feeling to Scott-Heron's voice presented here. It's really beautifully done – in fact, I'd say that some may prefer this kind of presentation over more critical presentations,  but then horses for courses. There are no dropouts in wireless mode streaming from Qobuz and once again I find myself really drawn into the music.
I don't often listen to headphones but it's lovely to see a headphone output, particularly a quarter-inch socket, and so I pop on Bob Vylan's We Live Here (If you don't know it, find it and buy it!!!). This is a hard-hitting, grimy, urban track that reeks of London street culture and I lose none of this on headphones. Yeh, the output isn't going to compete with a mid-market standalone unit but again I find myself tapping my feet and singing out loud, in fact, I switch back to using the speakers and crank up the volume – absolutely fantastic! The grittiness of this track shines through and whilst I've referred to the G1 as being a bit "warm" this is fantastic stuff.
CONCLUSION
Overall the G1 has a detailed, enjoyable, and satisfying quality to it that really draws you into and connects you with your music. It is not as analytical as our Leema DAC/Auralic G1 combination and overall has a warmer/softer presentation. That's not to say that it is woolly or lacking in any way, it's just not as revealing a product, but then the Leema/G1 combination is about four times the asking price.  I found myself able to sit for very long periods and just get into the music without feeling the want to over analyse the sound quality – I think this is a good sign for any product.
So who will buy the G1? My thoughts are it is aimed at a market that wants a fuss-free, high-quality musical experience without the need to start investing in separate boxes or an over-complicated setup process (it's pretty much a plug and play unit with you needing only to add amp and speakers) and the addition of the headphone socket is a real bonus. With that said, the feature set of the G1 allows those that do want to add external drives, use it as a USB DAC, etc. are very well catered for. The ability to rip from your CDs, particularly whilst playing them 'live' is an excellent update! Roon readiness is another major plus point for me as this is fast becoming my preferred way to listen my music collection. I spoke to Auralic after the review was written and discussed my use of Roon as a preferred source and they suggested that they believe the sound quality to be slightly better than Roon when using Lightning DS (Auralic's dedicated app).  One point, and not really connected to this review, but I will say it anyway, is I'd love for Auralic to produce a power amplifier that matches the casework of the G1 and that would make for a very compact and handsome system.
The G1 doesn't give a monkey's about what music you throw it! Whatever the genre, it performs flawlessly for its asking price, and, in that respect, it offers the music lover a really excellent package. If I was to compare it to another product I'd say I'd compare it to the Technics 1210 MK5. Is it the last word in resolution – nope (but it is very good.) Is it a whole load of fun and a workhorse that just delivers – yep, you bet!
As always, I think the question anyone reviewing a product should ask themselves is "Could I live with this?" and in the case of the G1 the answer is and emphatic "HELL YEAH!". So, having made that statement, I feel I have no other option than to award the Auralic Altair G1 our highest accolade. At this price-point, it's a must audition bit of kit!
ATA GLANCE
Build Quality: Very well built with a bomb-proof feel. Well specced.
Sound Quality: A lovely effortless sound quality that is very easy to get lost in for hours on end.
Value For Money: A great streamer and DAC in one package and with this level of build and sound quality for less than £2000 is a good deal.
Pros: Ability to add online SSD storage of any size. Live ripping of CDs. Roon Ready. Good app and Lightning Server. Smart IR learning. Good headphone output. Clear and easy to read screen. Ease of setup. USB, Coax and TosLink inputs.
Cons: Some may prefer a more analytic presentation, but that will be down to personal taste. 
Price: €2399 £1999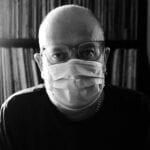 Stuart Smith
Promotional Video
Specifications
Benchmark
Frequency Response: 20 – 20KHz, +/- 0.1dB*
THD+N: < 0.0002% (XLR); < 0.0003% (RCA), 20Hz-20KHz at 0dBFS
Dynamic Range: 124dB, 20Hz-20KHz, A-weighted
Streaming File Format
Lossless: AIFF, ALAC, APE, DIFF, DSF, FLAC, OGG, WAV and WV
Lossy: AAC, MP3, MQA** and WMA
Sampling Rate
PCM: 44.1KHz to 384KHz in 32Bit***
DSD: DSD64(2.8224MHz), DSD128(5.6448MHz), DSD256(11.2896MHz), DSD512(22.57892MHz)****
Control Software
AURALiC Lightning DS for iOS
AURALiC Lightning DS for web browser (device setting only)
OpenHome compatible control software (BubbleUPnP, Kazoo)
Roon (Roon Core required separately)
Audio Inputs
Digital Inputs: AES/EBU, Coaxial, Toslink, USB Audio
Streaming Inputs: Network shared folder, USB Storage, USB CD Drive, Optional Internal Storage, UPnP/DLNA Media Server, native TIDAL, HighResAudio and Qobuz Sublime+, Internet Radio, AirPlay, Bluetooth, Songcast, RoonReady
Audio Outputs
Balanced: XLR (4.5Vrms at 0dBFS, output impedance 10ohm)
Unbalanced: RCA (4.5Vrms at 0dBFS, output impedance 50ohm)
Headphone: 6.35mm Headphone Jack (output impedance 5ohm)
Network
Wired: Gigabit Ethernet
Wireless: 802.11b/g/n/ac Tri-Band WiFi
Power Consumption
Playback: 50W at max
Dimensions – W x D x H
13.4 x 12.6 x 3.2 in. (34cm x 32cm x 8cm)
Weight
15 lbs (6.8kg)
Product Finishing
Anodized aluminum case in matte black
Contents
AURALiC ALTAIR G1
2*External WiFi antenna (2pcs)
Power cord
USB Cable
User's guide