Aurender has announced that their latest downloadable software upgrade, System SW 4.5.58 (5.5.58), adds several new features, including: Qobuz high fidelity streaming, and the company's unique Smart Copy®function that allows direct music uploading, within their Conductor App, to any Aurender Music Streamer/Player's internal HDD directly from your NAS or external USB drive, without using a PC or Mac.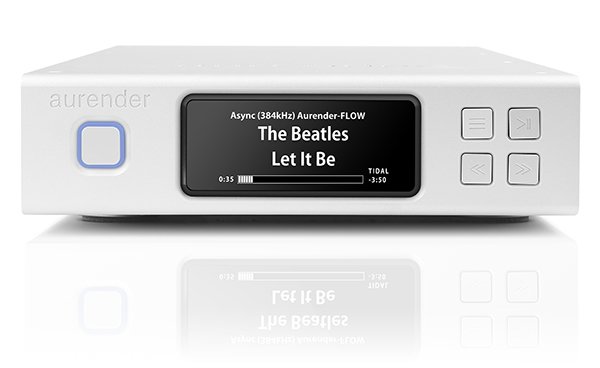 These new features are backward-compatible with any Aurender Music Streamer/Player. The Smart Copy process includes all metadata and the copying of either folders, individual files or both from a NAS or any attached USB drive into the Aurender. One may select a "target" folder of their choice as the destination for the transferred folders or files. It is a "copy" function, and does not currently allow deletion or name changes; this will come in a future software upgrade.
For those Aurender models with two internal HDDs: When the target HDD is full, Smart Copy will copy to the second HDD automatically.
Also included in the latest software upgrade: W20 supports on-the-fly DSD to PCM conversion up to DSD64. (The recently–introduced N10 Music Server has had DSD to PCM conversion since its introduction, and supports up to DSD128.)