AUSOUNDS AU-FLEX ANC WIRELESS EARPHONES
The AuSounds AU-Flex ANC earphones cost £199 (available widely at £150) and feature an innovative and interesting neckband that houses all the controls. Stuart Smith sticks them in and takes a listen.
Made in China, though the company is based in Los Angeles, the AUSOUNDS AU-flex earphones are the company's flagship model aimed at audiophiles on the go. They feature AUSOOUND's own planar magnetic drivers that have an 8mm membrane and a more traditional 10mm dynamic driver for low frequencies. The crossover is such that the dynamic driver only handles bass frequencies.
The Au -Flex' have onboard active noise cancelation (ANC) that has been specifically designed not to impact the sound playback.
Connection to your source, in this case a Google Pixel 3 XL, is via Bluetooth but here the AUSOUND's use Sony's LDAC technology that allows transmission rates of up to 990kbps as opposed to the more normal 328kbps and works without down-converting any high-resolution files, with the maximum resolution being 96/24. There is no option for a wired connection which I would have perhaps liked to have seen.
The earphones themselves are attached to a flexible collar type thing that you hang around your neck. Charging (via USBC) is made by connecting the charger to a port on the bottom of the collar and all the function buttons are located on the end of the right-hand side of the collar. The earphones are fully charged after an hour and a half but you should get a useful 2 -3 hours use after a fifteen-minute charge – they stop depleting charge when the two capsules are put together – nifty. The buttons are pretty easy to navigate once you get your head around them and control everything you would expect including playing and pausing music, volume of music, skipping tracks, answering or declining calls, activating Siri (or whatever voice assistant you use), and turning on or off the ANC. ANC is automatically switched off when you turn the earphones on and you need to press the ANC on the collar to activate it.
The AU-Flex is said to be waterproof to IPX5 standard and the instructions suggest you can spray them down with a gentle water spray to clean them off. This could well be a useful feature for those looking to use the AU-Flex' for their daily run/walk/trip to the gym.
The earpieces click together magnetically and when closed together the music stops immediately and earphones switch off after five minutes – good if battery life is going to be an issue.
Overall the headphones feel well put together and substantial enough to last.
IN THE BOX
Pretty standard fare really. You get the headphones and their collar (the two are permanently attached), three different sized eartips made of silicon, a USB to USB C charging cable, a little bag for carrying them around, a quick start guide, and a slightly more in-depth pamphlet outlining the various functions. Instructions are on the whole OK, if not brilliant but the section on the "Hall magnetic switch" takes a few read-throughs to actually get the gist of what is being said.
COMFORT
I'd expected to really hate the collar but it's actually pretty comfortable and I think I preferred that feeling of having something there rather than just a pair of earbuds. Whether you like this is going to be down to personal taste and it is certainly bulkier than a standard pair of buds – having lost a couple of pairs of buds on journeys (my carelessness) I actually prefer this slightly bulkier arrangement. However, wearing a coat or anything with a high neck is going to get in the way of the neck band/collar.
One of my main bugbears with in-ears with wires is that the cables tend to make a bit of a racket when you move about but these just don't and that is very much in their favour.
The earphones themselves are the kind that hang over your ears and whilst I've found this type a tad annoying in the past, the soft (but firm enough) plastic that hangs around your lugs on the AU-Flex is pretty comfortable and irritation free – they are also easy to master putting on (again something I've struggled with a little in the past). The earphones capsules are very lightweight and most of that weight is supported by the hook over your ears and I found them to be very comfortable to wear. They also don't fall out when you shake your head about which will please gym-bunnies the world over.
IN USE
Bluetooth pairing is a doddle and the instructions for this well written and easy to follow. The volume up and down buttons are used to (obviously) turn the volume up and down but also to skip forward and backwards depending on how you press the buttons.
Turning the ANC on is likewise just a case of pressing the ANC button and cycling through the on and off modes – a voice tells you when on or off.  In honesty, I found only a slight difference in having the ANC on or off as when the earphones are shoved in your ears there is very little outside noise anyway. Certainly, when a car went past the house I was able to hear whether the ANC was on or off, though perhaps a tad more muted when ANC is activated. Monitor mode does help you hear more of your surroundings but not to the point of massive intrusion and could be useful when you want your music on but also need to be aware of what's going on around you. I did notice a very slight amount of electronic hash in the background between tracks when ANC was turned on – unapparent when the music was playing.
I'm usually useless with getting to know this kind of device quickly but the buttons on these are logically placed and they are very speedy to get used to – no one was more surprised than I.
SOUND
I wasn't expecting much, it has to be said. However, these sound pretty damned good. They are balanced across the frequency range and a smooth and easy listen with no nasties at either of the frequency extremes.
There is good openness to the sound that whilst not feeling particularly outside the head does have space and to an extent stage to it. These are not as dynamic or refined as the Empire in-ears I reviewed recently, but then they are a fraction of the cost.
Listening to Madonna's American Life shows a little emphasis on the bass-end of things but this is not a bad thing given the likely market. There is a pleasing quality to the bass and this helps with electronic music. With that said, the vocal is clear and cuts through the mix very well.
Bad Brains' I against I has enough grit and detail to it without sounding overly harsh – indeed, these are a pretty rounded sounding in-ear and that may well be a good thing. Personally, I tend to listen to in-ears for long periods in one go when traveling, and having a headphone that is harsh or brash would likely become irritating after an hour or two – perhaps why I tend to take them out and not listen most of the time when traveling.
Bluetooth often seems like the poorer relation given its limited usability with higher resolution files but the ability to stream at a higher rate with the AuSound earphones will be useful for many.
These are a pleasing listen that is neither wow nor fail to deliver with respect to the amount of detail they give up. They give you a very good sense of the recording without feeling they are over-analytical in their delivery, something I really enjoyed, actually. They aren't the last word in audiophile sound quality and there are better in-ears out there, but they do offer a very acceptable sound allied to a great feature set.
CONCLUSION
These are a nice sounding headphone that is comfortable to wear and comfortable to listen to for long periods. They aren't going to set the world alight with their sound quality, but by the same token they aren't going to offend anyone either. In fact, I really enjoyed listening to them and would be happy to take them away when we can next travel.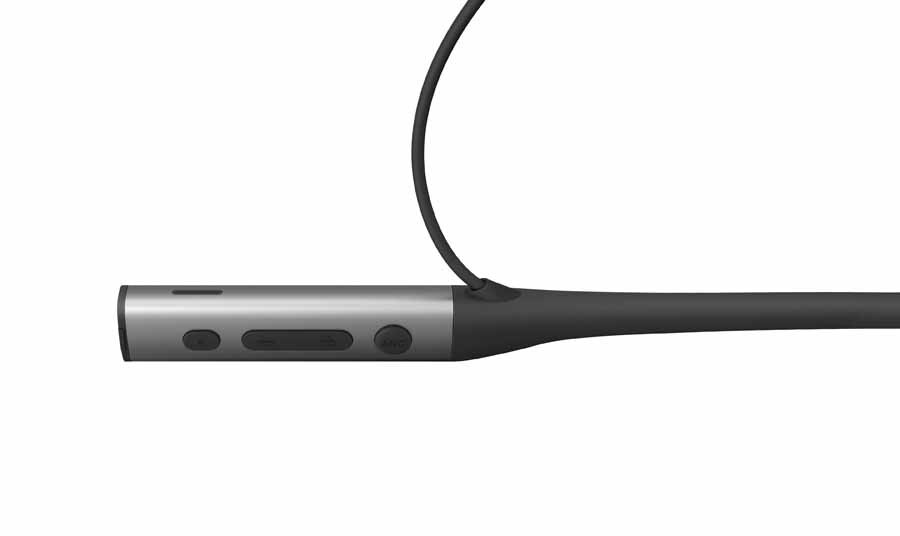 The headband could be seen as being a bit gimmicky but I like it. Its practicality may come into question when wearing a big coat or collar, though. Having all the buttons in one place and on a "pod" is a very useful feature and I got to know my way around them very quickly.
Sound quality is definitely a step up from standard in-ear offerings at not a massive leap in price. Add to this the phone and Siri (etc) functionality and they start to make financial sense even more.
These are not ever going to become a replacement for proper headphones in the home but out and about I'd certainly be happy using them.
AT A GLANCE
Build and Comfort:
Well put together and well thought out feature set
Sound Quality:
Good, well-balanced, and smooth. Slight emphasis on the bass is pretty much what the market for these would expect I think. The ability to playback higher resolution files via Bluetooth is a bonus many will appreciate. There is little noise from the cables which is a good thing. Noise-canceling of external sounds is good but I found it difficult to tell when ANC was on or off in this respect
Value For Money:
I did a quick search and these can be had on the internet for £150 and so I think they offer reasonable value for money given their feature set and balanced sound quality
We Loved:
Smooth yet balanced and unfatiguing sound
Easy to set up and to learn their functions
Water-resistant and so good for the British summer
The neckband does make sense in many situations
Good if not spectacular image presentation
Good battery life
Ability to play higher resolution tracks
Not stupidly expensive
We Didn't Love So Much:
Not much difference when the ANC was activated or not
The neckband may get in the way in some situations
Not the last word in fidelity in absolute terms
Some very slight hash between tracks with ANC on
Price: £199 but available widely at £150
Elevator Pitch Review: A good-sounding and well put together in-ear that stands out from the crowd because of its neckband. Easy to get on with sonically and with regards to the controls and learning them. Noise reduction is apparent but isolation is good anyway. Comfortable to listen to and to wear. Nothing really offensive at all!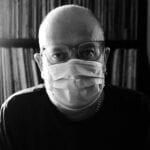 Stuart Smith