The Acutus DARK™ Limited Edition, is the latest turntable design from AVID HIFI.  First seen at Munich's High End Show the turntable design will now be available in a matte black finish.
It still carries the same 10KG metal platter driven by twin drive belts which are propelled by AVID's hand-built motor and calibrated DSP controlled Variable speed PSU. Their fully adjustable threepoint suspension mechanism is employed to further isolate the Acutus DARK™ Limited Edition from all outside interference whilst allowing fine tuning for the setup.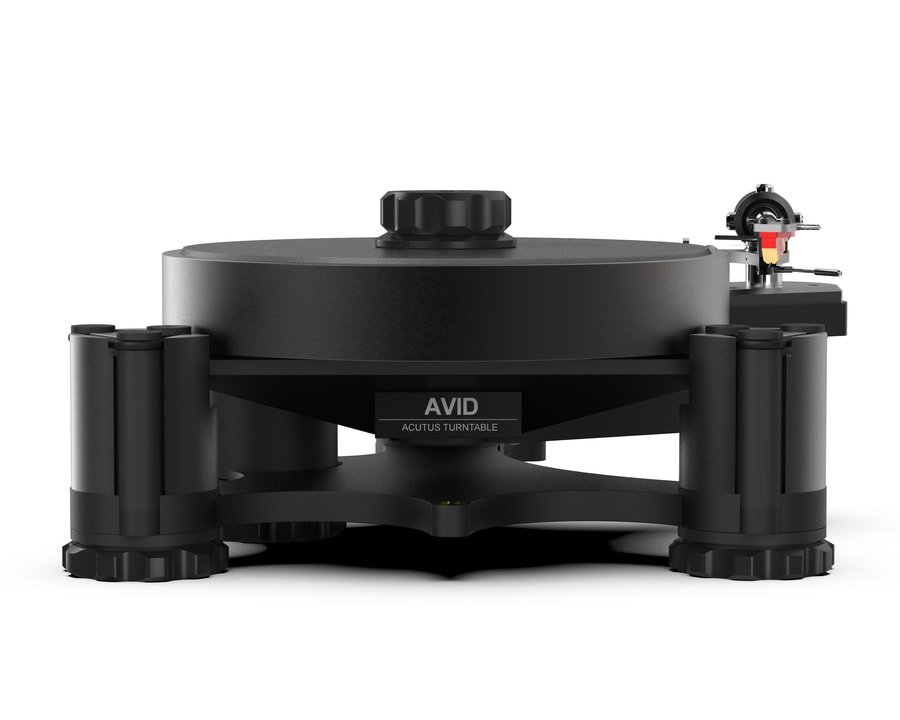 On top of this is AVID's single point thrust bearing, designed to direct bad vibrations and energy away from the playing surface into the sub-chassis. Individually numbered, just 100 of the DARK are available with 20 of the Reference and 10 of the Reference Mono versions also available. Prices are as follows: Acutus Dark £10,000; Acutus Reference £18,500 Acutus Reference Mono £30,000.
READ MORE HIFI NEWS WITH HIFI PIG