Founded in June 2010 by audio industry "old dogs" Jason Stoddard  (former engineering lead at Sumo) and Mike Moffat (Founder of Theta, Theta Digital and Angstrom), Schiit Audio has a simple, if somewhat crazy, m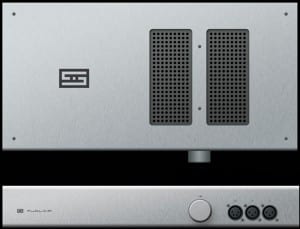 ission: "to bring superior performance, design, and quality to audio products at near-Chinese prices, while manufacturing in the USA".
Schiit Audio has today released information on its first balanced products, the Mjolnir balanced headphone amplifier and Gungnir balanced DAC. Both products are designed to offer "end game performance at mid-level prices, significantly enhancing the price/performance ratio in balanced gear". In addition, the Gungnir DAC is modular and fully upgradable, for what Schiit say is "virtually future-proof performance".
"Mjolnir is a breakthrough," said Jason Stoddard. "It provides high power, low noise, and low distortion, thanks to our unique Crossfet™ circlotron-style topology. Despite its mid-level price, it's a no-excuses, truly balanced amp with exceptional performance."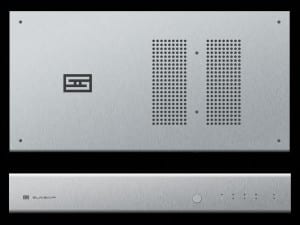 Mjolnir's maximum output is 8W RMS per channel into 32 ohms, or 5W RMS per channel into 50 ohms— which the company claims is ideal for power-hungry orthodynamic headphones whilst at the same time, its noise floor is low enough to be used with sensitive headphones like Grado and Denon.
"Gungnir has the most advanced clock regeneration of any DAC, our Adapticlock™ system," Mike Moffat said. "No matter the quality of the source, Adapticlock automatically chooses the ideal system for regenerating the clocks–VCXO or VCO. In this way, we can lock to virtually any source and provide excellent jitter rejection."
Gungnir is also a hardware-balanced DAC, with two AKM4399 D/A converters, fully discrete analogue section and differential summing for single-ended output. Its analogue stage offers DC coupling from input to output, as well as high operating voltage and low-noise JFETs for a claimed excellent THD and noise performance.
You can't pre-order the Mjolnir or Gungnir but you can sign up for an "interest list" and you'll be told when you can order. The Mjolnir is expected to be available in June and the Gungnir in August.
The Mjolnir will sell at a retail price of $749, and Gungnir  will be priced at $749 without USB, and $849 with USB… prices which should prove to be interesting on both sides of the pond. A USB input can be added to the Gungnir at any time at a cost of $150 and other upgrades will be made available when there are "meaningful changes in USB or D/A conversion technology"
HIfi Pig will be speaking to Schitt to see if we can get our trotters on the units to review for you.