After a four-year development period, Ballfinger has introduced the first newly developed analogue tape recorder for around 25 years, the Tonbandmaschine M 063 was revealed at the Norddeutschen Hifi-Tage, in Hamburg last weekend. They also unveiled their new Schallplattenspieler PS 2 Directl-drive Turntable with active radial arm and moving coil system.
Of the M 063 Ballfinger say: "In addition to the clear appearance and the well thought-out ergonomics, this belting machine has all the necessary properties for professional use. For this purpose, the processor-controlled drive is directly driven by specially developed, brushless DC disk rotor motors".
"The remaining components are also up-to-date and technically up-to-date: from the silent servo drives to the brake, head block and pinch roller to ultralinear, low-noise audio electronics, all possibilities have been exhausted. On the other hand, the massive aluminium chassis remained consistently well-tried: the modular design is the basis for a variety of configuration options and offers a rapid expansion of Ballfinger's product portfolio. In the first set-up, the M 063 with ¼ inch tape run in 2-channel technology (stereo) will be shown. The machine can be operated with up to 38 centimetres of tape speed per second and has a high-resolution, digital counter with all the associated functions. The device has balanced as well as unbalanced inputs and outputs, can be equipped with up to 30 cm open coils and fits in every 19 inch studiorack. The M 063 is thus the beginning of a whole new generation of magneto- phones".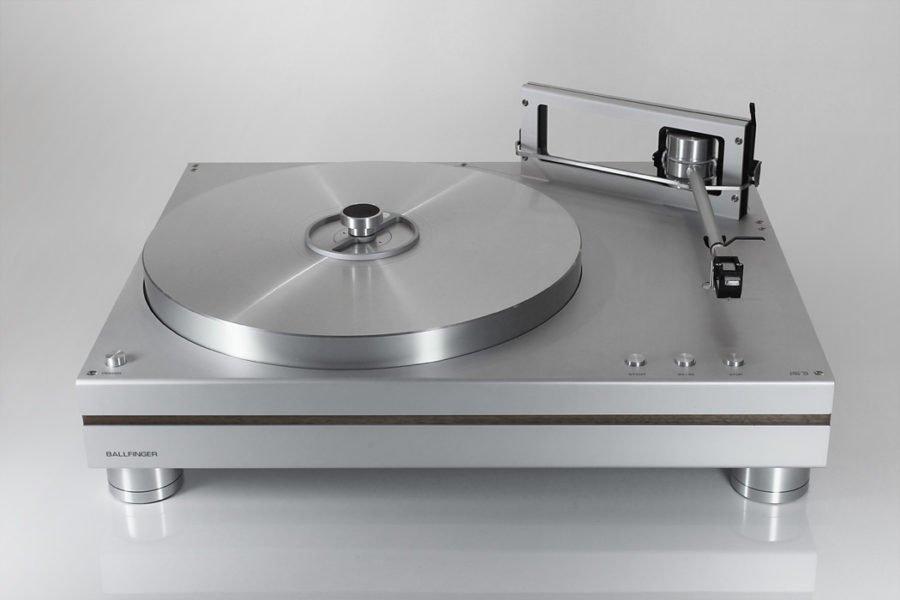 Ballfinger say the Schallplattenspieler PS 2 is the "first tangential disc player with a conventional rotary sound arm and the usual operation. The PS 2 is directly driven by a newly developed, ironless and electronically commutated engine and has an almost 5 Kg heavier aluminium plate. The player is equipped with an in-house MC pick-up system in open aluminium construction. With a series of configuration options, the device is built with both puristic manual operation and as a semi-automatic unit. The PS 2 is the beginning of a new design line in the high end area".