On Saturday 26th May Cool Gales will sponsor the Bath AudioFest 2012 which will take place at the Bath & County Club, just off Queen Square. In Addition there will be a couple more large rooms in the Royal Literary and Scientific Institution just a short walk away.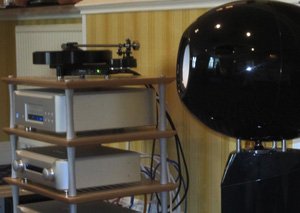 The Bath AudioFest is fast becoming the high-end hifi show in the UK according to its organisers, featuring turntables, CD players, amplifiers, speakers, cabling, and other hi-fi components.
Systems will range from the budget to the stratospheric, but interestingly all will feature a vinyl front end as well as digital sources.
The press release from the organisers has the following to say about the Bath AudioFest "No stuffy hotel rooms, no shoulder-to-shoulder masses, no home cinema – just wonderful music played through high quality two-channel audio, served up with tea and coffee in a very spacious, family-friendly atmosphere."
Doors open at 10 AM, and close at 5:00 PM. The £3 admission includes tea and coffee, with all admission proceeds going to The Musicians Benevolent Fund charity. A huge selection of new vinyl will be for sale on the day too.