We spotted a very interesting loudspeaker at the Hifi Deluxe show last month, whilst visiting the High End Munich 2018 show, though we could not get more information at the time, Bayz Audio have sent us more details on this fascinating, and we thought lovely sounding, loudspeaker.
The Bayz Audio's Courante™ includes "revolutionary new features" including the BRS (Bay Radial Speaker) which is a fully radial 360° tweeter. The BRS is a dynamic speaker, located in the middle between two inside-out mid-woofers, and acts like a breathing cylinder. The Courante™ is a two-way passive loudspeaker, with 6dB/octave crossover. Zoltan Bay says "The system is absolutely linear and doesn't have nor require DSP or room correction".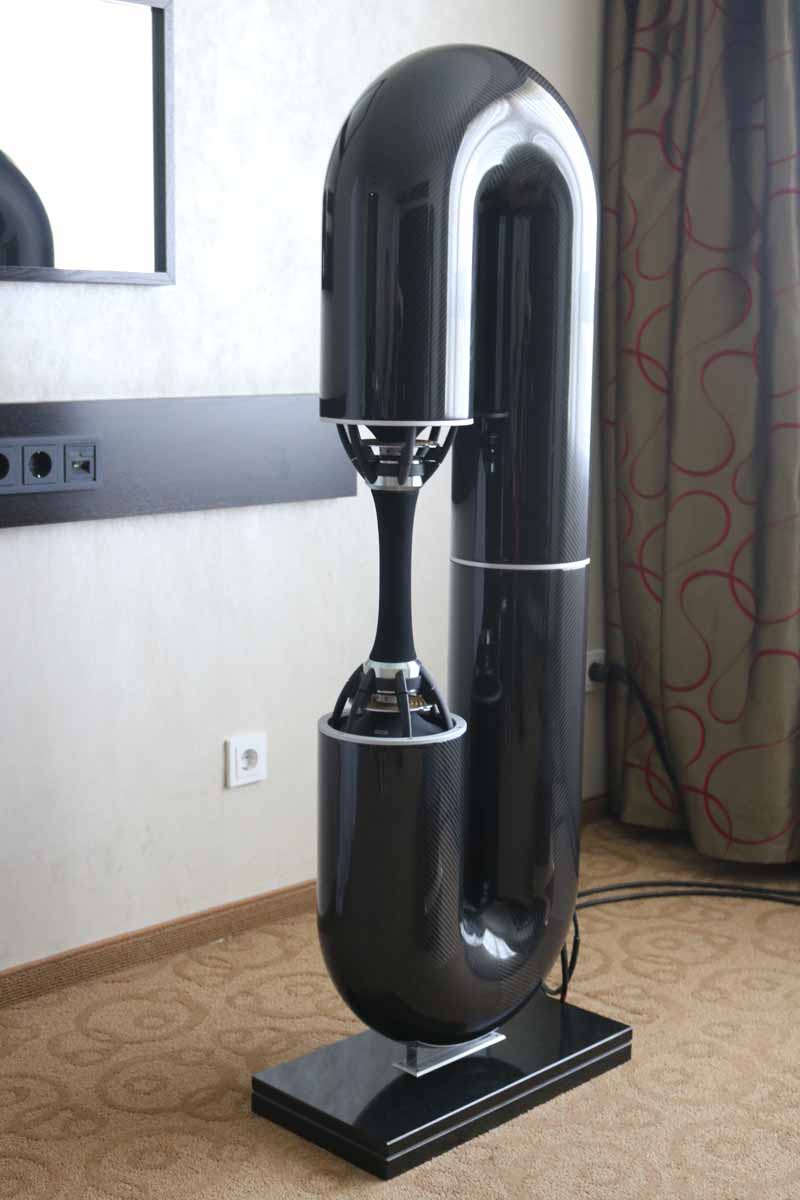 They use a Frank Nielsen designed, SB Acoustics Satori series driver for the mid-woofer in the Courante™. The cabinet is made of carbon fibre, cured in a custom designed autoclave, resulting in an extremely light weight, yet very rigid structure. The two Courante™ cabinet halves are made in Hungary, by András Voloscsuk's company. (Who are also known as airplane manufacturers for Redbull Air Race, and developers of Formula 1 monocoques).  The assembly and testing is done by the team of R&D engineers of Danesian Audio ApS, led by Frank Nielsen. One speaker weighs just 13 kgs without the granite base.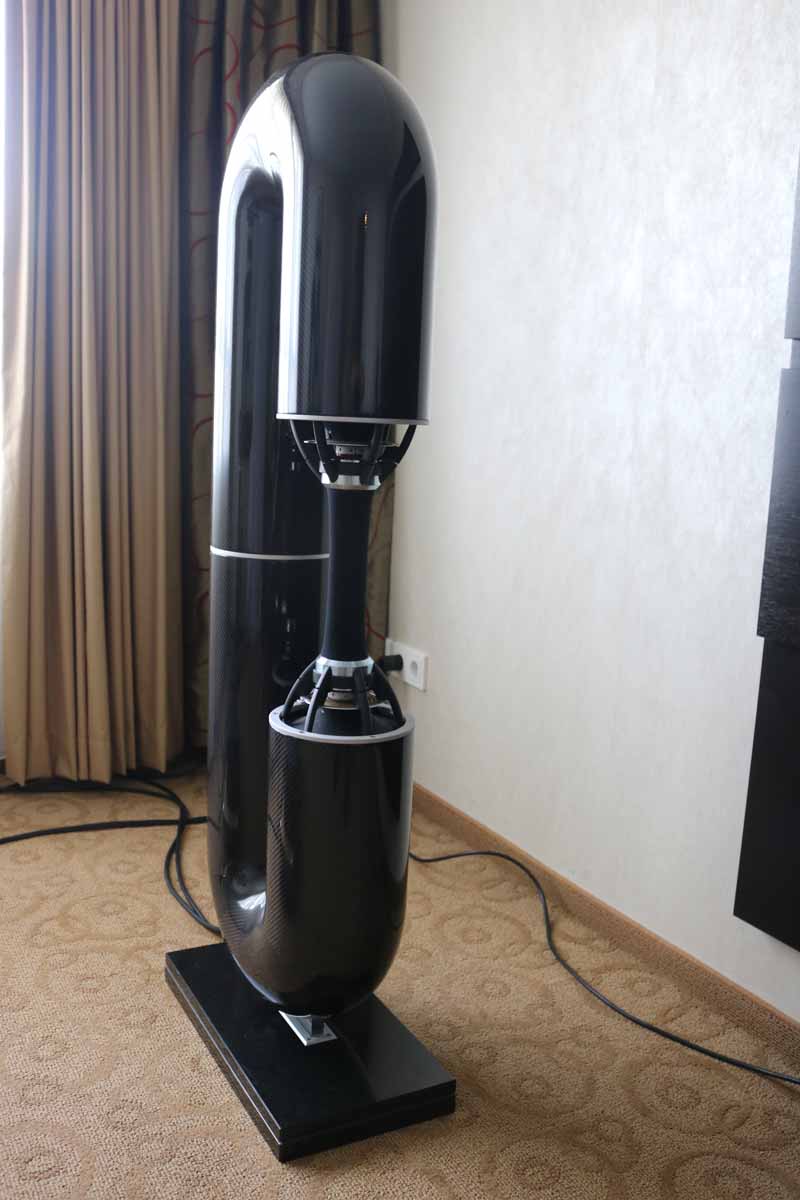 Zoltan went on to tell us: "In the future, there will be four variants of the speakers. The Flagship model will be available by the end of 2018 (larger than the Courante™ you saw in Munich), the Courante™ itself, a smaller and an entry level model. All models will be 360° radiant. The rest of the system (media player, amp, cables) you saw on my demonstration in Munich are all my design, including electronics, mechanical, and look-and-feel design features. Currently we are not planning mass production of these components, maybe in the future".
The carbon fibre Courante model will retail for 39,000€
READ MORE HIFI NEWS WITH HIFI PIG