Beyerdynamic, the manufacturer of headphones, microphones and conferencing products, is set to attend the Rocky Mountain Audio Fest in Denver, Colorado next week.
They will showcase the Lagoon ANC (pictured), Amiron wireless copper, DT 1990 PRO, and Aventho wireless headphones, along with additional products from their high-quality, award-winning product lineup in the HeadSpace 31 location.
Lagoon ANC Headphones
Featuring Bluetooth® 4.2 transmission from Qualcomm® aptX, Beyerdynamic's Lagoon ANC uses a hybrid of active noise cancellation with MOSAYC to eliminate exterior sounds. MOSAYC sound personalization has the ability to create an individualized hearing profile in the MIY app. Read our review of them here.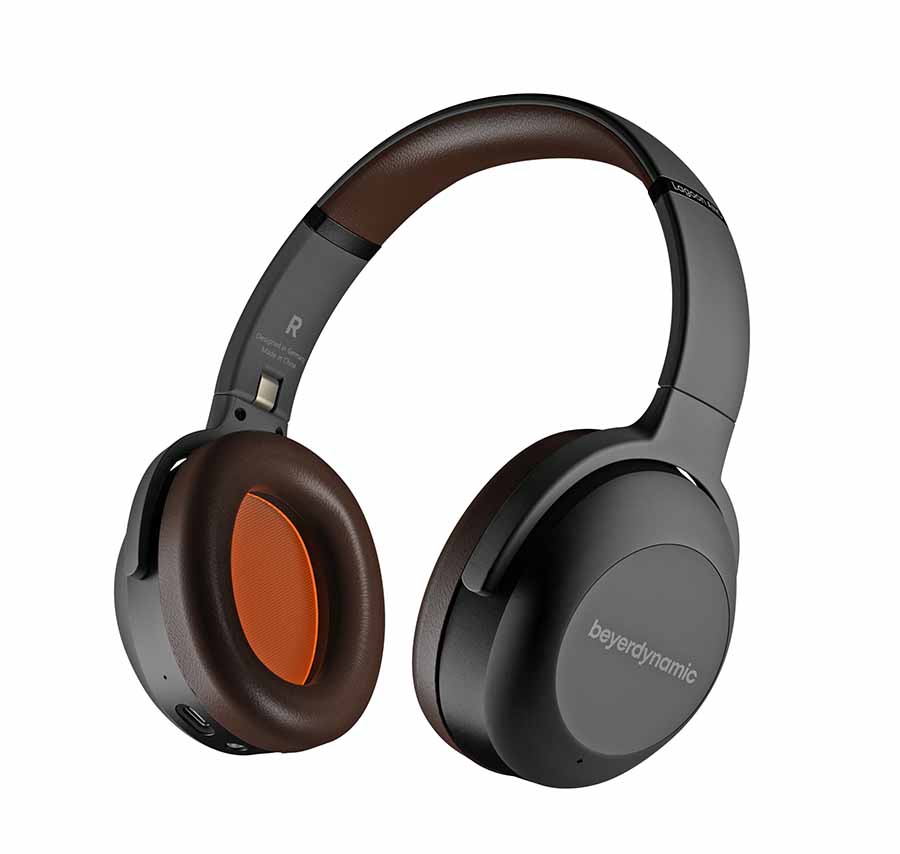 Amiron Wireless Copper Headphones
The Amiron wireless copper integrates a decorative ring made of solid copper in the headphones. The copper coloring is incorporated into the aesthetic design of the housing. The Amiron wireless copper unites Tesla technology with the  freedom of a wireless Bluetooth® model. The Amiron wireless copper combines Tesla technology, Bluetooth®, Qualcomm aptXTM HD, aptXTM LL, AAC, and MOSAYC sound personalization.
DT 1990 PRO Headphones
Incorporating Tesla drivers, the DT 1990 PROis designed for mixing and mastering, the DT 1990 PRO's open studio design results in spatial, dynamic and natural sound with an original reproduction. DT 1990 PRO's single-sided cable allows the headphones to be put on and taken off frequently without cables getting tangled, and soft, adjustable ear cups provide for added comfort.
Aventho Headphones
Beyerdynamic's Aventho wireless is a supra-aural headphone featuring Tesla technology and Bluetooth® transmission. With over 30 hours of battery life, the Aventho wireless incorporates Qualcomm aptXTM HD and AAC, plus MOSAYC sound personalization with the MIY app.
"We look forward to showcasing the highest-quality audio solutions for consumer audio and entertainment at Rocky Mountain Audio Fest," said Alan Feckanin, Director Americas for Beyerdynamic. "The Lagoon ANC, Amiron wireless copper, DT 1990 PRO, and Aventho wireless are each unique, robust audio headphones for a wide range of applications, from pleasure to music producing."