Japan based Chris Sommovigo's Mk. II update to the Black Cat Silverstar! 75 Digital cable incorporates a "lite" variant of the RF rejection materials employed in both the Digit-75 and, to a greater degree, the TRØN Super-Reference SPDIF cable.
"I've been planning this improvement for a while and have recently gotten down to the brass tacks of it," said Mr. Sommovigo. "The inclusion of the RF rejection materials, plus an additional pure-copper shield – all braided under a multifilament nylon yarn jacket – elevate the Silverstar! 75 without breaking the $300/m threshold."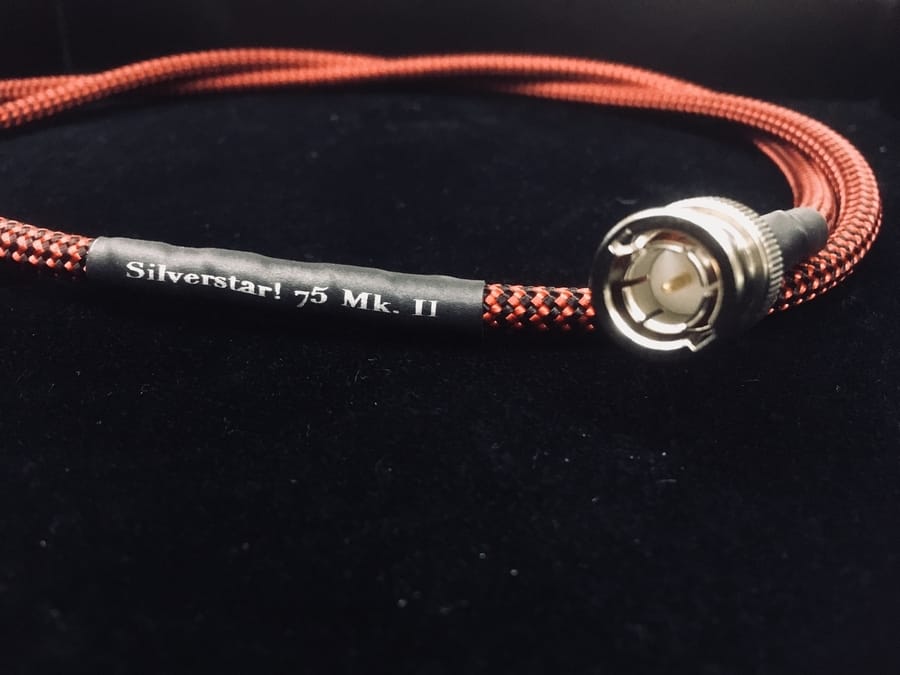 Available with 75 Ohm BNCs or the new Lovecraft MINI RCA (or a combination), the new Silverstar! 75 Mk. II is now in production.
READ MORE HIFI NEWS WITH HIFI PIG