BOENICKE V3 PREAMPLIFIER ANNOUNCED
Swiss brand Boenicke has launched its new Boenicke V3 preamplifier.
The new Boenicke V3 Preamplifier features a Cryo-treated silver wire transformer volume control by Audio Consulting, driven by a remote–controllable motor, which runs on its own small external 12-V power supply.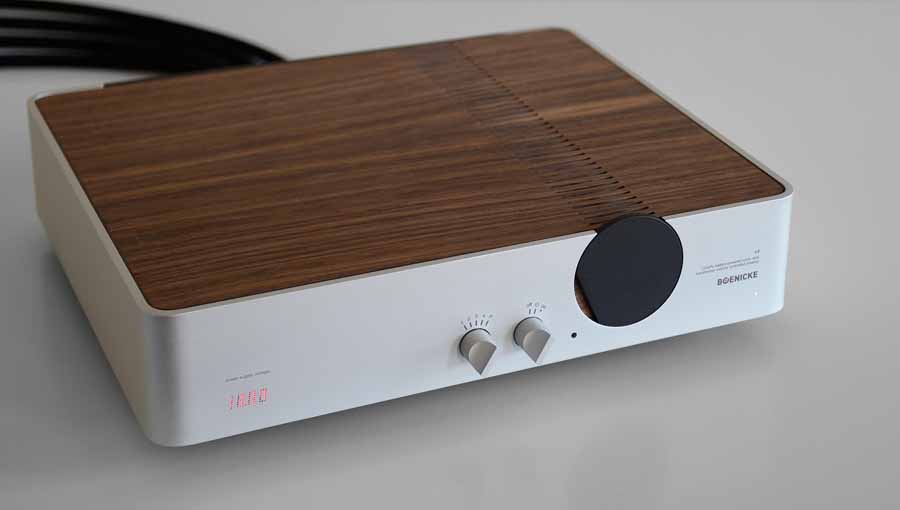 BATTERY POWER
Rather than running on mains power, the Boenicke V3 Preamplifier has two 30 Ah lithium ferro phosphate battery packs, which ensure approximately 1000 hours of operation autonomy from a single charge.
Once battery supply voltage drops below 12.0 V, both packs should be recharged, which takes about one night per pack. There are two battery management systems taking care of the eight LiFePo cells and they also make sure no deep discharge can occur (the unit would automatically switch off if the voltage drops too low).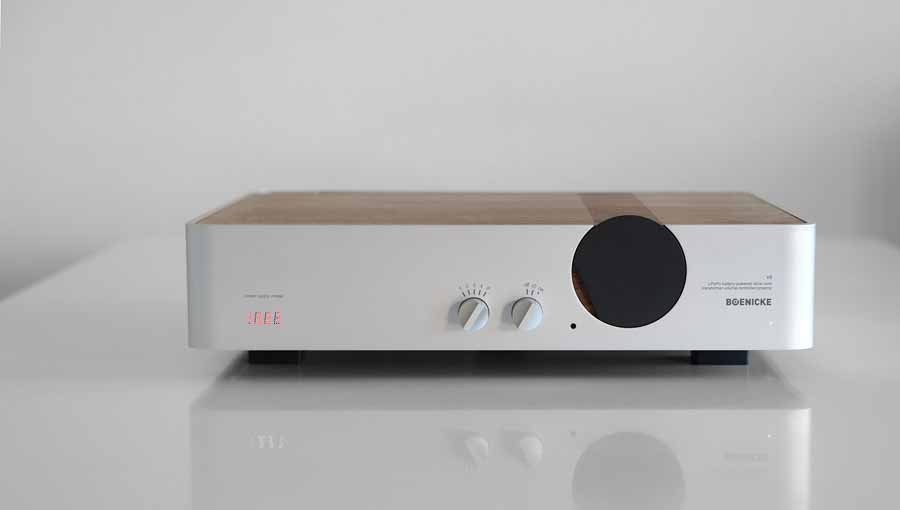 BOENICKE V3 PREAMPLIFIER DETAILS AND SPECS
LessLoss C-marc internal cabling
Swiss Elma input selector switch
Ultra compact active buffer stage, containing a total of 12 parts only (including custom and handmade buffering capacitors)
Various series and parallel resonators in power supply and signal output path
Custom made quadruple LessLoss firewall filters in signal output path
Bybee Small GOLD Slipstream Quantum Purifier filters in signal output path
ETI Research RCA input sockets
3 Black Ravioli Big Pads feet provided
Remote controllable volume control, 24 increments
Solid walnut backplate.
Hypersound shielded enclosure
Audio Consulting transformer – balanced pre out
Battery charger provided
Small 12-V power supply provided for individually powering volume control motor
Weight: approx. 18.5 kg without phono module
Enclosure dimensions: 114 mm* height (102 mm at volume control wheel) / 472 mm width / 400 mm depth (* 92 mm height without feet).
BOENICKE V3 PREAMPLIFIER PRICE
27'200 CHF incl. 7.7% VAT (25'255 CHF net export price which is around 24,00€ or £20,000)
The V3 is available in a silver anodized finish, other finishes on demand, with an ash or walnut cover. A phono module is available for an extra charge, MC or MM.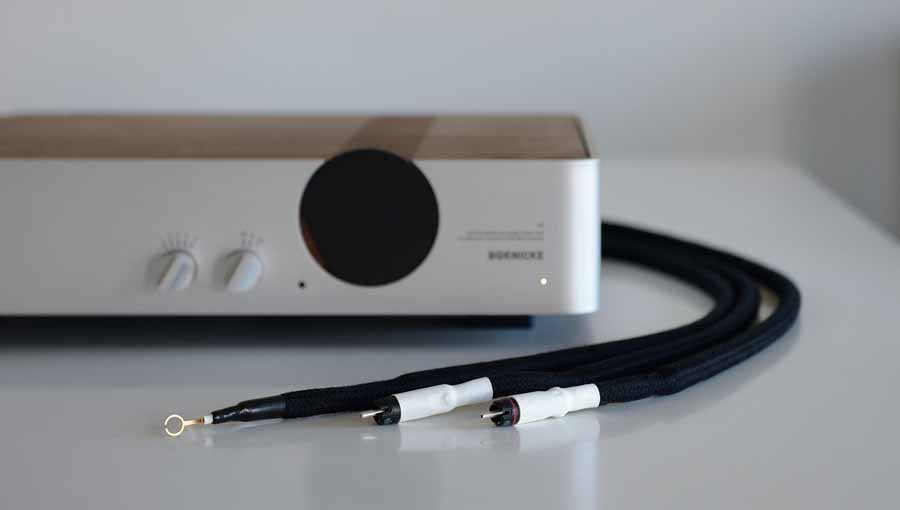 HiFi Pig Says: Sven Boenicke says that the battery power supply of the Boenicke V3 Preamplifier is chosen because "power supply quality is of such paramount importance, as it's the canvas the unit paints the music on".