Bryston, has announced the introduction of a new series of loudspeakers designed to complement their Model T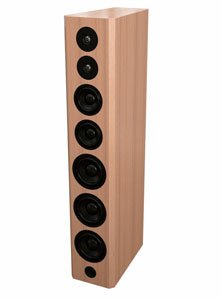 offering introduced at CES 2013. The Model A series has the same design principals as the Model T, with a focus toward minimizing distortion and compression during music and home theater playback.

The new Model A series relies upon an array of newly designed drivers including a 6.5-inch woofer rather than the 8-inch version used in the Model T series. The Bryston Model A lineup will initially launch with a bookshelf speaker called the Mini A as well as three floor-standing towers called the Model A1 Tower, Model A2 Tower and Model A3 Tower. These four loudspeakers will become available through authorized Bryston dealers beginning Q4, 2013. Bryston will be adding a matching Model A Center Channel, Model A Surrounds and matching Model A powered Subwoofer in the coming months. The new Mini A bookshelf speaker features a 6.5 woofer, a 3-inch midrange driver and 1-inch tweeter in a three-way configuration.

USA/Canadian suggested list prices (per pair) are $3,250 for Model A1 Tower, $2,395 for Model A2 Tower and $1,995 for Model A3 Tower. The Mini A bookshelf speaker will have an MSRP of $1200 per pair. "After a strong launch of our first series of loudspeakers resulting in outstanding feedback from both reviewers and our customers earlier this year, it became clear that consumers need high performance loudspeaker options in a full range of sizes," explained Bryston sales VP James Tanner. "The Model A lineup addresses that need, delivering the sonic realism of our larger Model T speakers from smaller enclosures," added Tanner.