Bryston, has announced the introduction of a complete line of loudspeakers for both music and home theater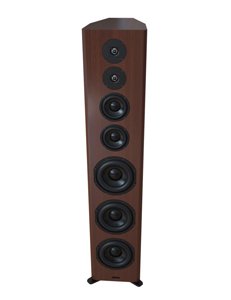 applications. The line will consist of eight models including the floorstanding Model T, Middle T and mini t along with a powered subwoofer called the T sub, two center channel offerings, an in-wall and an on-wall loudspeaker.
"I think we met with a degree of skepticism when we first announced the loudspeaker project—and rightfully so. There are a lot of speaker companies already in the marketplace," reported Bryston's James Tanner. "But we set out to create an affordable reference quality loudspeaker and went to great lengths to achieve an end result that separates us from the competition—we are confident that these products will be quite well received," Tanner concluded.
The top of the range Model T Active will retail at $9495 whilst the Model T will retail at $6495. The Middle T will be $4600 and the mini t $2695.