Cambridge Audio have announced the launch of their latest universal disc player – it spins pretty much every disc format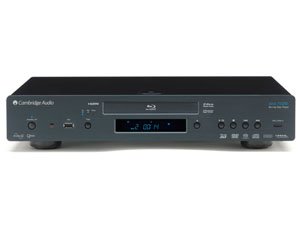 out there including Blu-ray, DVD, CD, SACD etc. The new Cambridge Audio disc spinner also plays just about any digital file, and can access network streaming services too.
The 752BD can access drives, laptops and desktop machines via wi-fi/ethernet as well as memory sticks etc and there's on-board support for internet streaming services such as YouTube.
Its Marvell Qdeo video processor upscales video sources to Full HD and can perform realtime 2D-to-3D conversion whilst audio is converted into the analogue realm by five Wolfson audio DACs (digital-to-analogue convertors) to 24-bit/192kHz.