CARE ORCHESTRA CELESTIAL DEEP BREATH EVO LOUDSPEAKERS REVIEW.
Stuart Smith takes a listen to Italian brand Care Orchestra's Deep Breath Evo loudspeakers costing €2250.
Care Orchestra was a brand new name to me when they first got in contact but the fact is that the Milan (Italy) based brand launched in 2010 making "made to order and tailormade and crafted audio-video products". Before we engaged with the company I went off to have a looksee at their website and the first thing that grabbed my attention was their use of interesting materials such as marble in some of their loudspeaker designs, though they produce an amp, a DAC, and a power unit as well as loudspeakers. This looked an interesting company that wasn't simply churning out straightforward boxes. Indeed, reading through their website they make a point of saying that they work with architects and interior designers to create products that "best complements and represents the clientele" be that in homes, theatres, spas, conference centres, museums, or churches. I like this kind of thing and that whole attention of style and detail is, and without wanting to evoke national stereotypes, very Italian.
The loudspeakers we agreed to take a look at are the Celestial Deep Breath EVO standmounters that cost €2250 a pair.
CARE ORCHESTRA CELESTIAL DEEP BREATH EVO FIT AND FINISH
These are a pretty chunky fifteen litre, two-way bass-reflex design that weigh 11Kg each and measure 247 x 351 x 325mm (WHD) that arrive in a rather splendid looking and fantastically packed flightcase. I like this kind of thing and it makes a nice change to the ubiquitous cardboard box packaging. This flightcase packaging ensures the speakers arrive safely and if you should come to sell them on in the future then the case is an added selling point – these things are important.  The speakers are a 4Ohm load, the quoted frequency range is 48-40 000 Hz and they are 91dB sensitive.  The main driver is a XX" Scan-Speak Discovery and the tweeter is also a Scan-Speak Discovery with a "wave-guide centre plug".
The body of the speakers is a multi-layer affair made up of expanded polyurethane, a 6mm cork layer, and ultra high density MDF. The front panel is asymmetric to the rest of the speaker and inside the wiring is all Van den Hul.
Round the back is the bass port and what I reckon to be the nicest looking brass speaker binding posts I've seen on a pair of speakers. They accept bare wires or bananas by default but the centre post is too big for most of the spades we have – no bother because given the whole of the binding post is so big I was able to stick spades through the hole on the centre column and firmly secure it.
Overall the fit and finish on these speakers is exemplary and whoever buys these is certainly going to experience a good deal of pride of ownership
Their size is, however, unusual and whilst we have several sets of speaker-stands none felt safe with the speakers atop them and whilst running in I used a pair of IKEA stools – clearly not ideal for critical listening. For proper listening sessions, the speakers were put on top of a pair of "reinforced" 50cm Target stands and using IsoAcoustic Aperta stands between stand and speaker. This put the speakers' tweeters exactly at ear height. This setup looked a little precarious but was actually very stable. Having spoken to Care Orchestra there are a pair of stands available called su misura and costing €320, though these aren't shown on the company's website but are made to order and to compliment the speakers themselves and their finish.
The speakers are mirror images of one another and I found the best sound was with the tweeters on the outside of the front panel.
Regular readers will know that we run every product we get in thoroughly before we submit to critical listening, and the procedure was no different with the Celestial Deep Breath speakers. I put them in the main room on the end of the Krell and just played music through them for a few days. This room is pretty big and I thoroughly expected having to carry the speakers up into the smaller dedicated listening space for the review, but that didn't happen. Despite their size, these speakers can certainly fill a room and so in the big room they stayed.
CARE ORCHESTRA SOUND QUALITY
Great standmounts excel in imaging, but there are so many that get this wrong – these speakers get it right. Very right! My first major wow moment as during the run in period sat listening to Inner City Life by Goldie. There are tons of effects on this record anyway, but with the Celestial Deep Breath (CDB) in place, those effects seemed to really be accentuated with effects appearing to come from halfway down the side of the room in some cases. This is pretty impressive and does make you sit up and take notice.  This carried on throughout the more formal listening tests and was something I very much enjoyed about the character of the CBDs. Jon Hopkins' Form By Firelight had an enveloping effect with sounds appearing in three-dimensional space before me…and to an extent around me. Sounds would come out into the room with height and depth, and a stage that expanded well beyond the speakers themselves. Of course, this kind of music does have an exaggerated sense of space anyway, but the effect was carried through with whatever kind of tunes I listened to. Pink Floyd's One of My Turns (96/24) was similarly three dimensional and spatially impressive with sounds ebbing and flowing forwards and backwards. Later on The Wall the synth pad on Is there Anybody Out There? at the start seems to come from centre infinity to halfway between myself and the speakers. Like a very good set of monitors, the instruments hold their place in the mix perfectly and any panning on the desk is easy to hear and register. This is very impressive stuff, for sure. Whatever I listened to the feeling of being enveloped in the music pervaded and I thoroughly enjoyed this aspect of the CBDs.
The elephant in the room with regards to these speakers for me was the on-paper low-frequency response of just 48Hz and I thought they would struggle in this department in this space, but the truth is that despite having a pair of subs plugged in and ready to attach to the CBDs I never once thought about actually getting on with it. I like bass, but that bass has to be proportional to the rest of the loudspeaker and these speakers pull this act of really very well. I listened to a fair bit of PsyTrance through these speakers for which my mate Mark Gardener (Pierrot the Acid Clown) will disown me and despite this stuff being bass heavy I found the CBDs coped brilliantly. My preference for speakers is, in the main, infinite baffle, that is speakers without ports, but for smaller speakers to get down to an acceptable bass response some kind of help is needed by way of porting (or subs). However, the implementation of this porting is sometimes, in my opinion, a bit haphazard and can lead to a feeling that bass is limited to one note – not so the CBD's that manage to temper their limited depth of bass with a tightness and speed of delivery that makes you forget you are listening to a pretty compact standmounter. As I said, despite having subs on hand, I never once found I wanted to attach them to the CBDs. However, there is a small caveat here and that is that the speakers do have a point where they come alive in the bass department, but whilst some speakers really need to have the volume turned up pretty loud to get the bass right, I only had to listen at medium volumes to get the bass effect. With that said, the CBDs do really spring into action when they have a bit of power up them and the Krell amp matched them perfectly, in m my opinion, though any quality amplifier with grunt should perform well. With that said, they aren't a particularly insensitive speaker at 91.5dB (4ohms) and you should be able to drive them pretty hard with much more reasonable amplifier grunt. At lower volumes, you still get the spatial thing and the speakers are a fantastic listen – The Trial on The Wall has a continuous low bass kick and even at low volume this does come through, it's just more pronounced and "better" with a bit of welly up it.
That 48Hz is probably best put into context with something like Sly and Robbie vs Roots Radics' The Dub Battle.  Whilst not shaking the foundations, you do get a good sense of the basslines, though I'm sure that soe would certainly have liked the subs activated. Dub is actually pretty interesting with these speakers and that three-dimensionality of their character plays well with the multitude of effects used in this kind of music. Thoroughly enjoyable, as was the likes of electro-disco.
The bass kick with a cymbal on the beginning of Lana Del Ray's Dealer of her On Blue Banisters punches well beyond what I was expecting, and her vocal delivery is forward and high in the room with pleasing clarity and sense of rightness. I suppose this sums up these loudspeakers pretty well in that they are a balanced performer with nothing really being over-emphasised or over-egged. The next track, Thunder, continues this theme with a great sense of Lana's somewhat plaintive vocal delivery.  This even-handedness across the frequency spectrum is what a good loudspeaker should do in my opinion. Nectar of the Gods sounds utterly sublime on these speakers as does the piano on the later track Cherry Blossom which is as natural sounding as I could wish for from a speaker at this price.
CONCLUSION
These are a very good loudspeaker, and whilst they represent a significant outlay at €2250, I think that their performance is in line with this price – they are certainly on a par with our Xavian Perla Exclusiva speakers that cost a little more, and in some key areas such as imaging they are a better loudspeaker. That imaging is a key attribute of the CBDs but it is not their be-all-and-end-all and I fully enjoyed every aspect of their delivery, even in a room in which should have been too big for them to be at their best.
The Celestial Deep Breath speakers by Care Orchestra may have a daft name, but they are without a doubt one of the very best standmount speakers that I have had the pleasure of reviewing at home and are a more accomplished loudspeaker than our similarly priced reference speakers.
On paper, their bass response really should preclude them from being anything like my cup of tea, but I genuinely never missed it and found the bass to be fast, tight, articulate and balanced with regards the rest of the speaker's performance.
The finish on the CBD Evo is very good indeed, although they're a bit of an odd size with regards to getting stands to fit.
Given these are a better sounding loudspeaker in this system than our reference standmounters (and actually cost a bit less) I have no option other than to award them our highest award.
AT A GLANCE
Build Quality:
Very good build and finish
Mirror images of each other
Big for a standmount
Sound Quality:
Even-handed and balanced
Imaging is nothing short of fantastic
Bass is in keeping with the rest of the speaker's performance, though some will want them to dig deeper
They like a little bit of power up them to sing at their best and likewise have a volume when they start to come alive
Value For Money:
These are not bargain basement speakers but perform very well for their asking price in comparison to other speakers we have used in this price range, though I strongly suggest you factor in the extra for dedicated speaker stands
Magnetic covers are an extra
We Loved:
Beautifully finished
Balanced sound
Superlative imaging
Deep enough bass for most people in most homes
We Didn't Love So Much:
Big speakers for standmounts and dedicated stands are an extra €320 per pair
Magnetic grilles are an optional extra
Some may want extra bass and want to employ a sub which will up the cost
Elevator Pitch Review: At €2250 these Italian standmount speakers look good, and are well finished and built. They have an even-handed way of playing music, and whilst their bass doesn't go particularly low it is tuneful, tight and wonderfully articulate with all kinds of music. The real kicker is the way they image in such a three-dimensional way so that music extends beyond their confines in all directions, and particularly beyond left/right and into the room. They are a big standmount but worth persevering with trying to accommodate on proper stands to get that tweeter at the right height.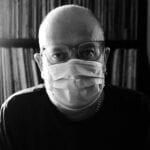 Stuart Smith