Cary Audio has announced that the AiOS All-in-One-System, which we brought you the news about last year, is now MQA (Master Quality Authenticated) certified. This will be the second Cary Audio product to be MQA certified.
Cary Audio AiOS and DMS-500 are MQA's first partner products to use MQA 16x rendering. This means all MQA files are decoded within the AiOS and DMS-500 to 705.6 kHz (44.1 X 16) or 768 kHz (48 x 16).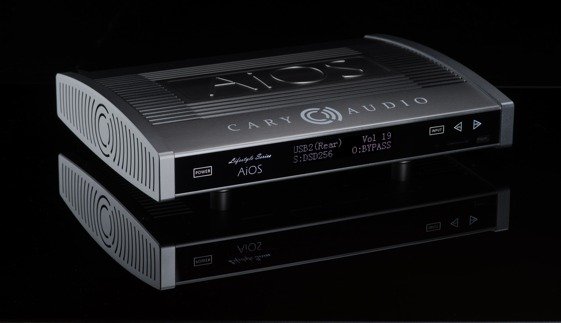 All AiOS units shipping as of this announcement will have MQA pre-installed. Current owners of the AiOS can update their unit free of charge using the AiOS internet update features to bring their AiOS up to date with the new MQA firmware.