Cary Audio and Tannoy  got in touch with Hifi Pig to let us know what they'd be up to at this years CES where both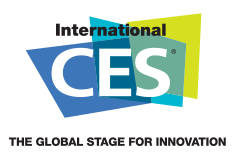 will be unveiling "exciting new products for the discerning consumers of premium residential HIFI equipment". 
Cary Audio will unveil the DMS-500, a DLNA/UPnP Network Audio Streamer capable of 32 bit/384kHz high-resolution files and native DSD file playback. Other features include AptX Bluetooth Audio, coaxial and Toslink DAC inputs, Internet radio, Three (3, 2-rear, 1-front) USB type A inputs for connecting external USB hard drives or flash thumb drives, eSata HDD port and NAS storage playback. The DMS-500 includes balanced XLR and RCA outputs/inputs, all in a 2U chassis. 
Tannoy will give the world's first public audition of the new $75,000, 135 dB-capable Kingdom Royal Carbon Black, the most powerful speaker ever created in the company's 87 year history.