Cayin extend their range of N8 players by offering the N8 Brass Black, a new version of the N8 that includes all the N8 technology and a new chassis.
Three Choices Of Amplification
The Cayin N8 range offer three choices of amplification (4.4mm BAL, 3.5mm SE-SS, 3.5mm SE-Tube). On top of the fully balanced circuit of the 4.4mm connector, users can choose between the vacuum tube or solid state output from the 3.5mm headphone socket. In addition, the newly introduced High Impedance High Output Mode, I2S digital output, and dual (balanced and singled-ended) line out are features that cover different aspects and applications of the N8 DAP's functionalities.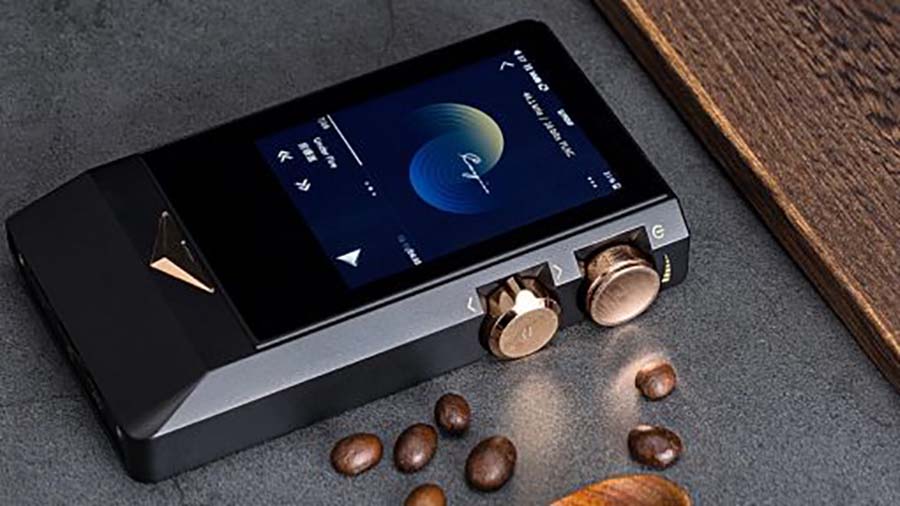 Featuring 128GB of built in capacity and a MicroSD card slot for expandable storage, means that you can carry with you a vast collection of your favourite music. If there is something missing in your collection then the N8 can use SBC or high quality LDAC transmission in order to send music from your smartphone directly to the  player.
Solid Brass Chassis
The original N8 starts off with a Stainless Steel chassis and has a brushed natural colour finish, but when they wanted to introduce a "black" version, they decided to go for brass instead.  In order to take advantage of brass' better thermal conductivity characteristics they needed to resolve a long list of surface treatment problems before the benefits could be realised. The first thing to do was to revise the tooling and CNC process.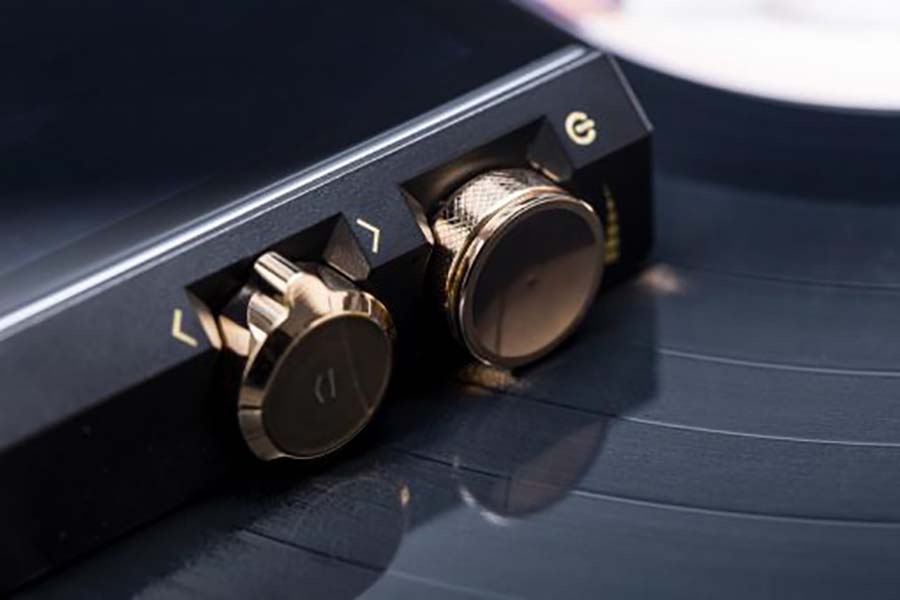 Around 6 months of R&D was required, trying out numerous options and the final solution is made from a CNC milled piece of solid brass, brushed and then sandblasted. Finally it's Teflon spray coated. The Brass Black version is about 5g heavier than the stainless steel version, users probably won't notice the different unless they compare them carefully.
Audio Concierge
Cayin will produce the N8 Brass Black in one lot only, a limited edition of which they have allocated 300 units for International market. The UK suggested retail price is £2899 (with Dignis protective case bundled) and will be available by early April 2019 from the Audio Concierge. The N8 Brass Black will debut at CanJam Singapore this weekend.
READ MORE HIFI NEWS WITH HIFI PIG