Back in January Hifi Pig ran a news item about a new Bitish company called Computer Audio Design and their debut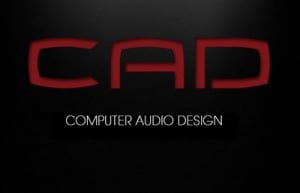 product the CAD 1543 DAC.
The latest news to come from the Computer Audio Design offices is that the company's DAC has been awarded "Best Sounding Hifi Room" at Britain's biggest audio and home cinema show, Sound and Vision 2013 (The Bristol Show)
Computer Audio Design's new CAD 1543 DAC saw off competition from 188 exhibitors at a packed show, with designer Scott Berry clearly wowing the judges with the sonic performance of this USB-only DAC. Vice-chairman of The Clarity Alliance, who gave the award, Simon Byles, said: "It is important that the hard work and effort put in by the many companies which exhibit at the premier UK hi-fi show is recognised and rewarded."
A hearty "Well done" from all at the Hifi Pig sty!