COPERNIC AUDIO 300B AMPLIFIER RELEASED
Copernic Audio are a Spanish manufacturer headed up by Javier Diaz, the Copernic Audio 300b is their latest power amplifier.
Copernic Audio custom makes their amplifiers to their customers' demands, tailoring the finished product to individual requirements.
COPERNIC AUDIO
"I always say that you cannot generalize, there are astronomical differences between models with the same valves, speaking in a generic way about the 300b amp is like putting all red wines or all whiskeys in the same bag." Says Javier Diaz.
COPERNIC AUDIO 300B AMPLIFIER
The Copernic Audio 300b amplifier is a custom power amplifier that uses a D3a as a driver tube to the 300b, coupled by 1:1 interstage with Nanocrystalline core. The output transformers are made of paper-in-oil with 24 layers and four secondary sections, with a power of 14w before clipping. The entire PSU power system has MKP capacitors, it is a zero electrolytic proposal like the Copernic 2a3 preamp, to which two powerful chokes of 20H and 45H of inductance are added. The chassis is CNC cut from solid aluminium and completed with an ultra-matt 15 micron anodised finish.
PRICE
As the models are bespoke, price is on application.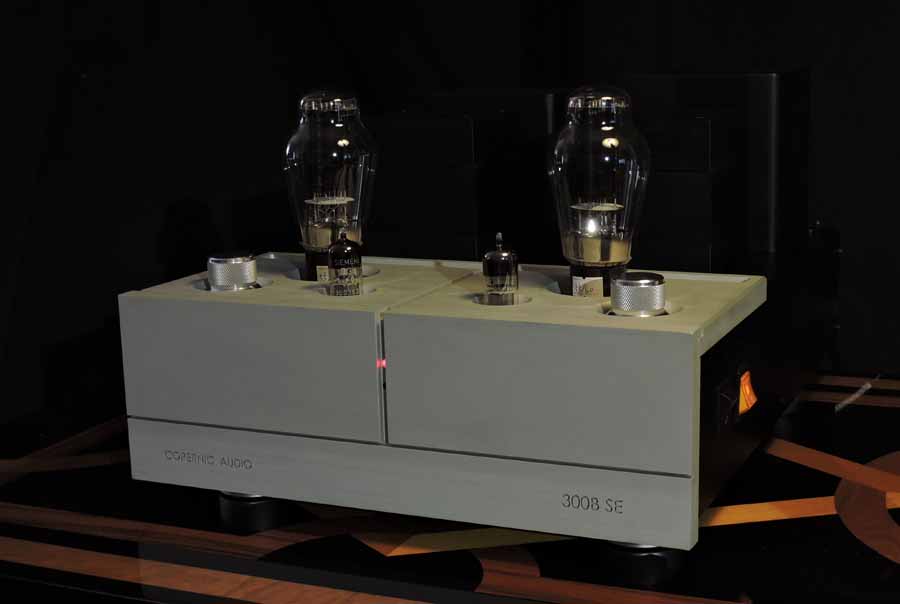 HiFi Pig Says: Funny how we said we don't come across many Spanish HiFi brands and then two come along at once! These look very well made amplifiers with an artisanal touch. Looking forwards to hearing more.