Global football superstar Cristiano Ronaldo has announced that he is a co-founder of a new consumer electronics company called ROC Live Life Loud that will deliver lifestyle products to his global fanbase. "Everything in my life is about performance and quality," said Ronaldo. "We launched ROC Live Life Loud to give my fans around the world direct access to high design and the best sound quality on the market."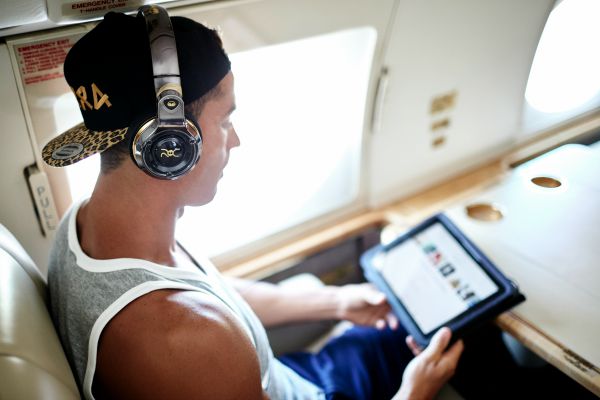 ROC LLL has a joint venture partnership with leading consumer electronics company Monster Products. Monster is designing and manufacturing an exclusive lifestyle electronics collection curated by Ronaldo. "Ronaldo is the best in the world, and we feel that Monster makes some of the best consumer electronics in the world," said Head of Monster, Noel Lee. "So we believe that Ronaldo will open up our award winning products to a whole new global audience."  Roc has secured a launch agreement with eBay for worldwide distribution. As the exclusive launch platform for ROC Live Life Loud, eBay's 157 million customers worldwide will enjoy access to ROC's new products.
The ROC Sport line features Bluetooth on-ear (ROC Sport Freedom by Monster, £199.95) and in-ear headphones (ROC Sport SuperSlim by Monster, £129.95), a Bluetooth speaker (ROC Sport BackFloat by Monster, £149.95) and wired over-ear headphones (ROC Sport Black Platinum by Monster, £249.95) and will be available from October 2015. A second product range, ROC Luxe, will follow later this autumn.