Cyrus Audio has announced the launch of the ONE Cast Smart Audio System. The latest member of the Cyrus ONE family, the ONE Cast fully embraces the freedom and usability of the smart speaker but offers the additional flexibility and audiophile performance associated with a dedicated hifi system.
The ONE Cast is designed to work with all three major voice assistants: Google® Assistant™, Amazon® Alexa™ and Apple® Siri™.  The ONE Cast can also be controlled directly through all major music streaming apps, without the need for a separate dedicated app. When controlled either by voice or streaming app, the ONE Cast connects directly to the music service provider to wirelessly receive high-resolution audio files (up to 24/96).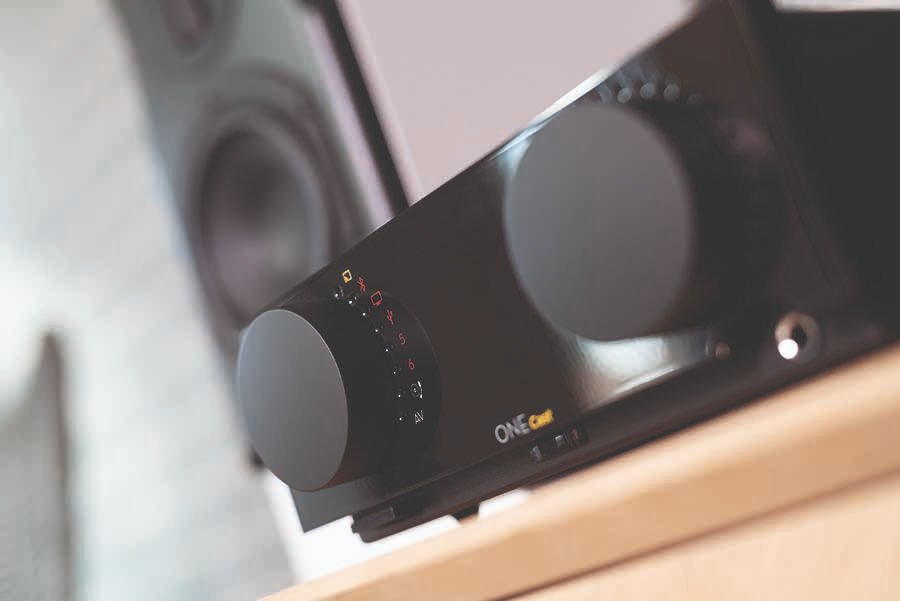 Hybrid Class D Amplifier
The built-in 100w per channel stereo amplifier uses Cyrus' in-house designed 'Hybrid Class-D' technology. Just as with other smart speakers, ONE Cast can be assigned a name and location, allowing multiple ONE Cast devices to be used in a home, or integrated into multi-room systems where other smart speakers are deployed.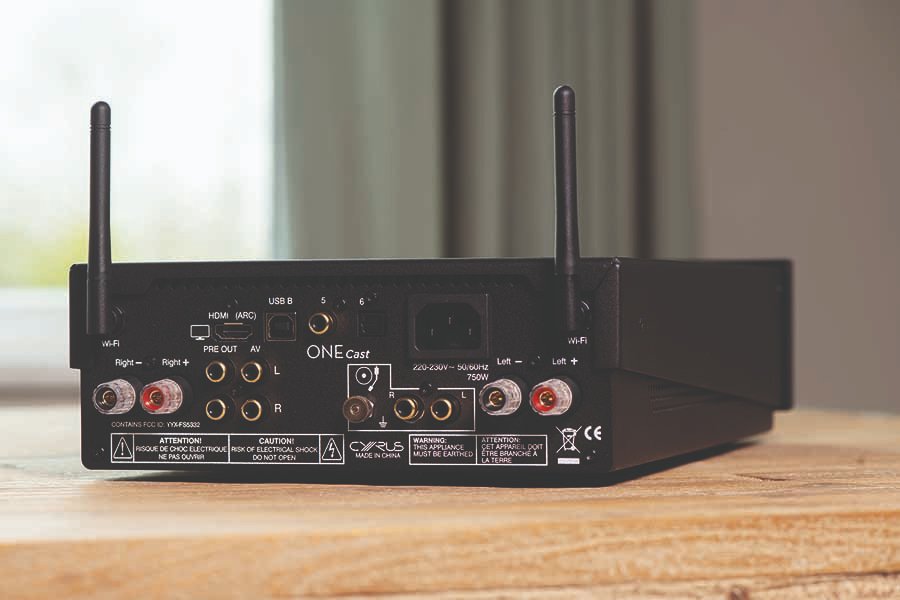 Read our reviews of other members of the Cyrus ONE family here and here.
As well as the built-in Google Cast™, Apple Airplay™, and Bluetooth, ONE Cast has a multitude of audiophile wired connection options. The ONE Cast features a high-resolution USB input for direct connection to a laptop or streaming device, optical and coaxial digital inputs, analogue inputs that can be configured in fixed gain mode to integrate into an existing AV system, a built-in moving magnet phono stage for direct connection to a turntable, a built-in headphone amplifier, and an HDMI® ARC input, allowing direct connection to a suitable TV. The onboard DAC is capable of handling up to 32/192 digital files and DSD 128.
Retail price is £1299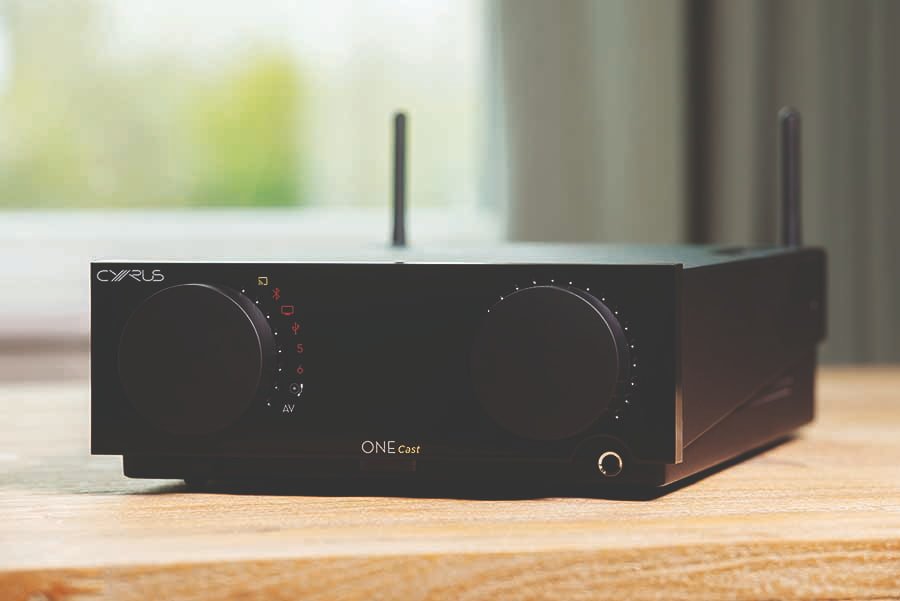 Cyrus Audio's MD, Simon Freethy, commented on the announcement, "This is a world first. A product that marries true hi-fi with the usability of a smart speaker. Able to connect wirelessly to all your mobile devices, manage multi-room audio, and still having all the latest wired connectivity options to optimise every source of music in your house, ONE Cast is the most versatile and powerful entertainment system on the market today."