An interesting looking small loudspeaker from the Danish manufacturer Davone. The Davone Mojo is a small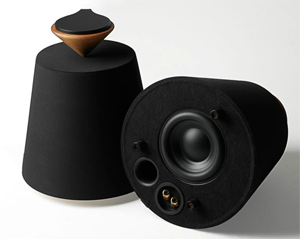 loudspeaker that can be used on a stand, on a shelf or even on the wall and utilises an interesting acoustic lens concept which is said to give a 36o degree dispersion of sound and a downward firing subwoofer.
We will be reviewing the Davone Mojo as a separate hifi component as well as with the Artora ArtAmp 150.