The Vinyl Collection brings together seven studio albums recorded by Deep Purple between 1972 and 1987, these albums being: Machine Head, Who Do We Think We Are, Burn, Stormbringer, Come Taste The Band, Perfect Strangers and The House Of Blue Light.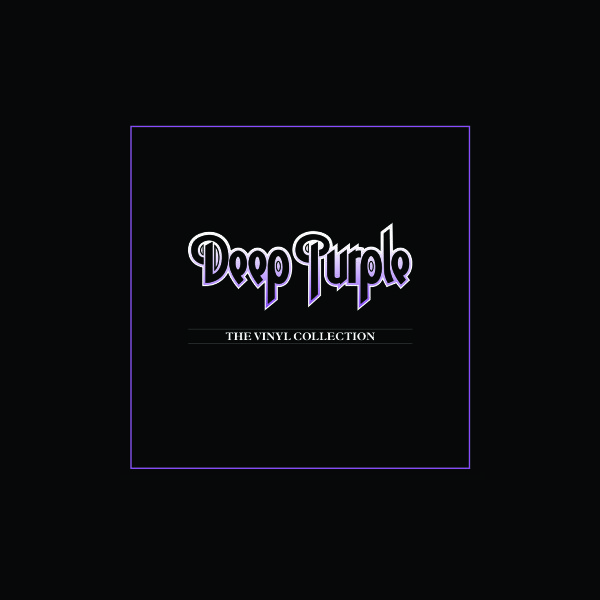 The 1972 to 1987 time period saw the band go through a number of changes and it is interesting to have these transitional albums collected together, but if you are a real Deep Purple fan you are also going to want to have the earlier Deep Purple In Rock and Fireball albums.
The live Made In Japan album is my go-to Deep Purple album.  It captures the band at the peak of their powers doing what they do best.  Machine Head dates from just before Made In Japan was recorded and introduces us to those live staples Highway Star, Smoke On The Water, Lazy and Space Truckin.  Machine Head was the third album to feature Ian Gillan as lead vocalist; the next album, Who Do We Think We Are, would be the last.  At least for a while.  Tensions between Gillan and guitarist Richie Blackmore saw Gillan leave the band to be replaced by David Coverdale.  The subsequent album, Burn, saw the band retain their winning formula of Blackmore's catchy guitar riffs over powerhouse drums from Ian Paice, melodic, driving bass from Glenn Hughes  and Jon Lord's baroque and roll organ.   If the album didn't bring very much new to the party, neither did it mess with a winning formula.  There were signs, however in the sinuous bass lines of Might Just Take Your Life and in Coverdale's vocals, that a certain degree of funk – at least funk as defined by white English lads in 1974 – was being reached for.
The same year's Stormbringer brings out these funk/soul elements further with synthesiser and clavinet underpinning the bass lines.  Love Don't Mean A Thing and Hold On see a lot more subtlety being brought to the band's songwriting; they still rock out but they know how to rein things in as well.  The overall direction of the band did not suit Richie Blackmore however; he left to form Ritchie Blackmore's Rainbow after the Stormbringer tour.
Blackmore's replacement, Tommy Bolin, joined for Come Taste The Band.  The opening track Comin' Home is a Purple-by-numbers rocker.  Lady Luck introduces an almost disco hi hat pattern and the album is generally more commercial sounding than previous efforts.    Funk metal probably seemed the way to go in 1975 and Come Taste The Band is not a bad album, its just a long way from Made In Japan. Bolin's drug problems – he would die from a heroin overdose in December 1976 – meant that this incarnation of Deep Purple was a short-lived one and the band did not record again until 1984's Perfect Strangers saw Blackmore and Gillan return to the fold.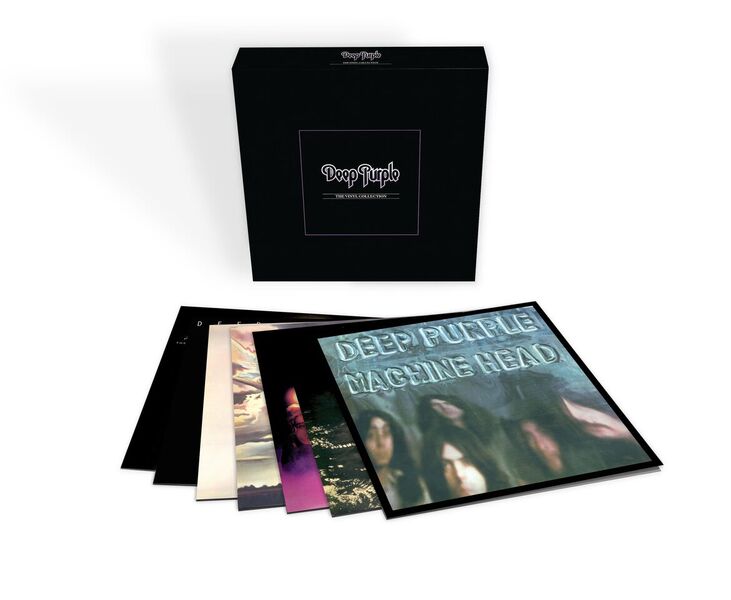 Out goes the funk and back comes the hard rocking riffs with a hint of eighties production.  Knocking On Your Back Door with its tale of cunning linguists is exactly the double entendre-strewn thing that you think it is.  Still, no one goes to hard rock albums looking for Leonard's Cohen's lyrical genius, do they?  1987's The House Of Blue Light ups the production values and, musically at least, the songwriting is stronger, although the lyrics still leave much room for improvement.
Overall, the set has a lot to offer but I would have preferred to have seen a chronological set that started with 1968's Shades Of Deep Purple and worked forward.  I'd also loved to have been able to tell you that the albums all sounded terrific on 180g vinyl but the PR company sent me CDs to review. When all is said and done, Deep Purple remain one of the most highly regarded hard rock bands and the reasons why are here in abundance.
John Scott