Dekoni Audio has announced a partnership with Fostex Japan to release the Dekoni Blue Headphone. This will be distributed in the UK by Electromod.
Coming in Dekoni's Signature Blue colour with the Dekoni Livery, the Blue is similar to the T50RPmkiii in shape with a redesigned inner baffle and Dekoni's Hybrid earpads made especially for this headphone, from fenestrated sheepskin on the inside of the ear pad.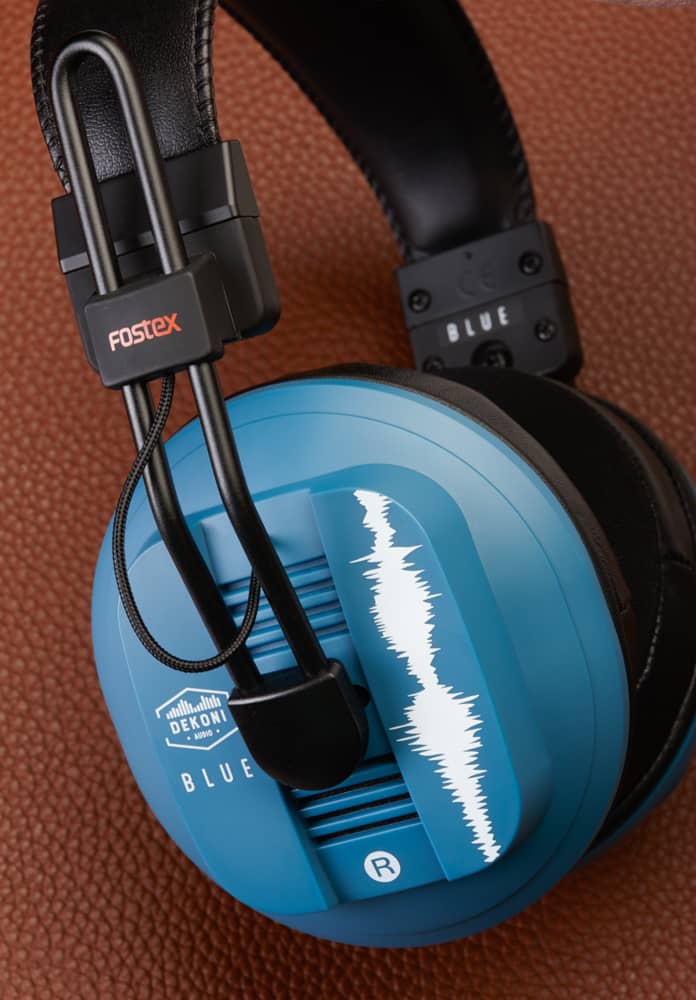 The Dekoni Blue headphone comes with an extra set of Elite Velour Dekoni Earpads that use the slow rebound and high density memory foam Dekoni Audio is known for.
This is Dekoni Audio's first foray into the headphone market. The Dekoni Blue will retail for £240 across the UK..
READ MORE HIFI NEWS WITH HIFI PIG