Duelund has developed a new RCA paper plastic-free Phono Plugs with gold plating.
They are constructed from UP-OCC copper (Ultra-Pure, Ohno Continuous Casting). They then go through cryogenic and demagnetizing treatments. The outer shell comprises of a natural fibre vacuum compressed paper similar to that used on their capacitors.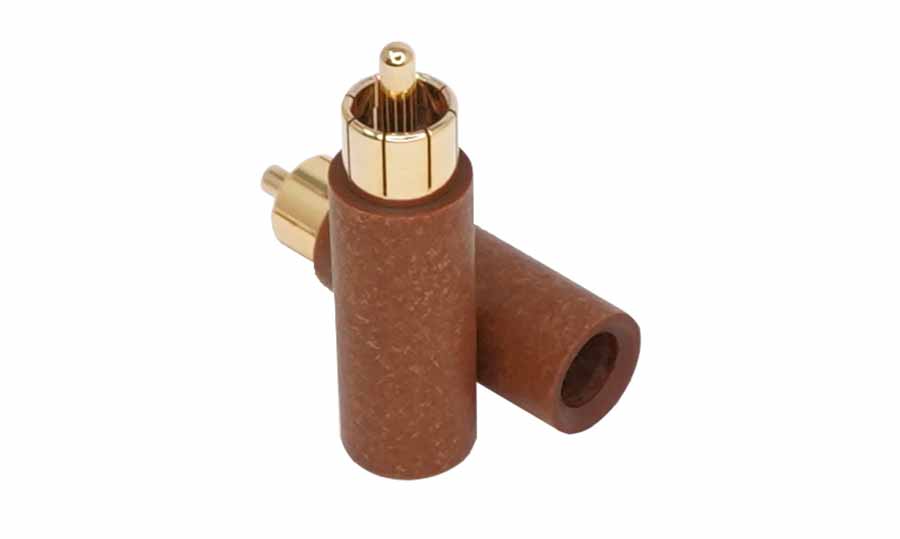 UP-OCC Copper
The plugs can receive cables up to 7.9mm in diameter, their overall diameter is 13mm and length is 46mm. The outer shell screws onto the main portion. Additionally, a grub screw contact provides physical contact onto the main cable.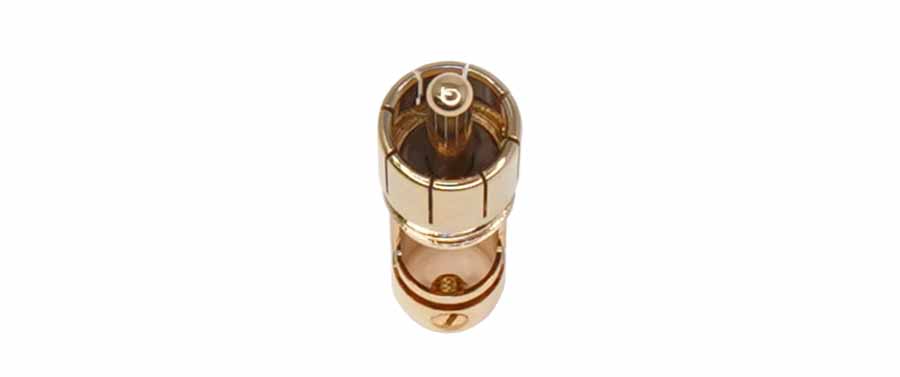 Price
£50 plus VAT and postage each