According to the internets, Danish people are the happiest nationality in the world, hardly surprising when you look at some of the stunning Hifi brands that come from Denmark…plus Lego, let's not forget Lego.
Dynaudio have been making loudspeakers since the 1970s and both their products and their brand image has a strength and style about them that, to me, always inspires confidence.  Whatever Hifi Show you visit them at, their room is unmistakably Dynaudio and I always look forward to hearing what new products they have brought to the party.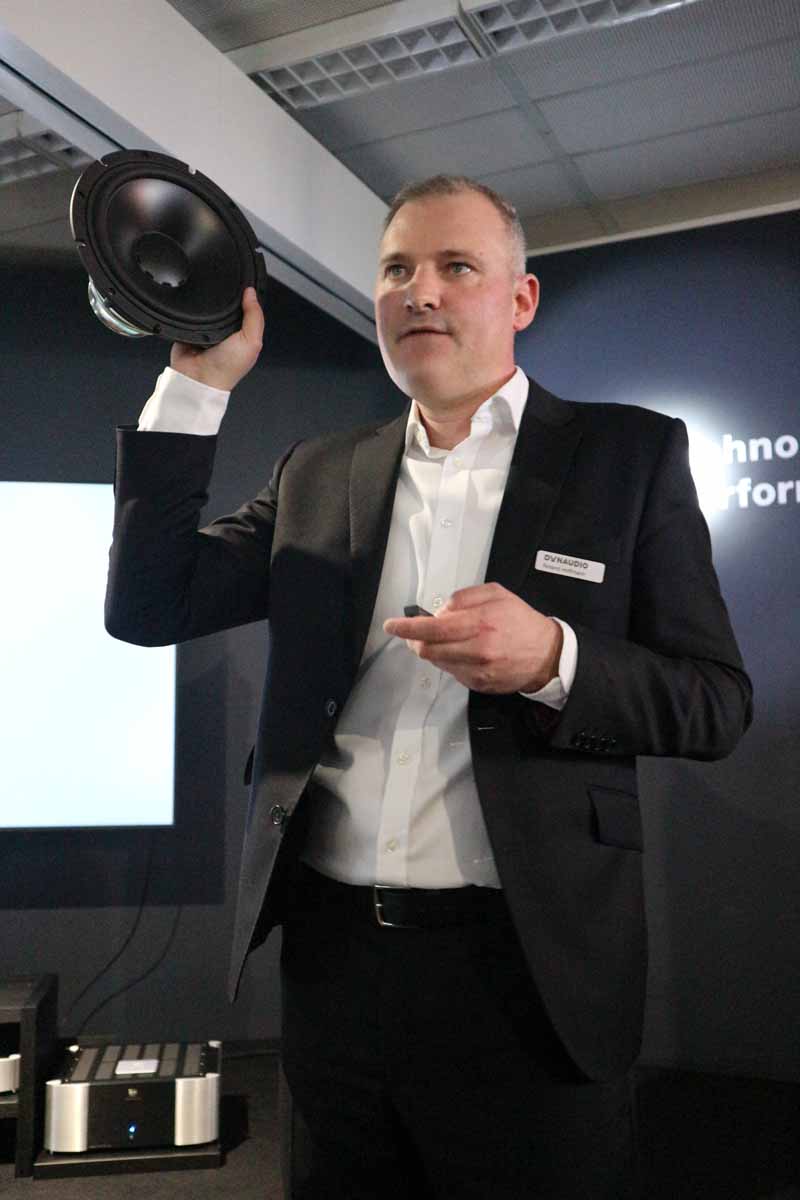 Their press conference was held in their usual large MOC room in Atrium 3, as ever, all in black to make their products stand out.  Appropriately, the new speaker range is called Confidence, which Dynaudio say is their best loudspeaker range yet. Roland Hoffmann presented the new speakers, with the larger model used for the demo, the smaller pairs being revealed on a static display.  They look distinctly Dynaudio, stylish and like they mean business, without being too 'show-offy'.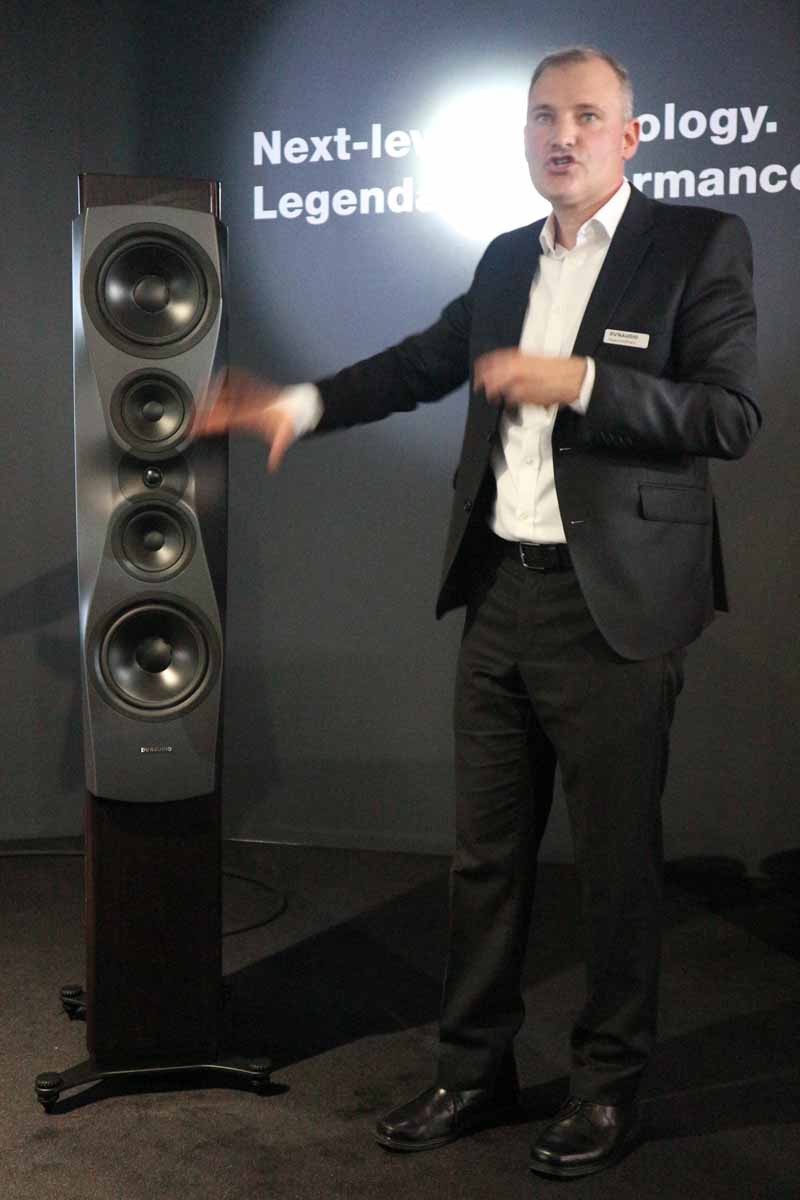 The new Confidence family uses Dynaudio's technologies, including soft-dome tweeters, MSP (Magnesium Silicate Polymer) cones and DDC (Dynaudio Directivity Control) combined with new materials, techniques and designs. The range features brand-new drivers, including the new Esotar3, combined with a precision machined composite baffle, innovative cabinet design and optimised crossover to create, say the Danish brand "the most advanced passive loudspeaker range in Dynaudio history".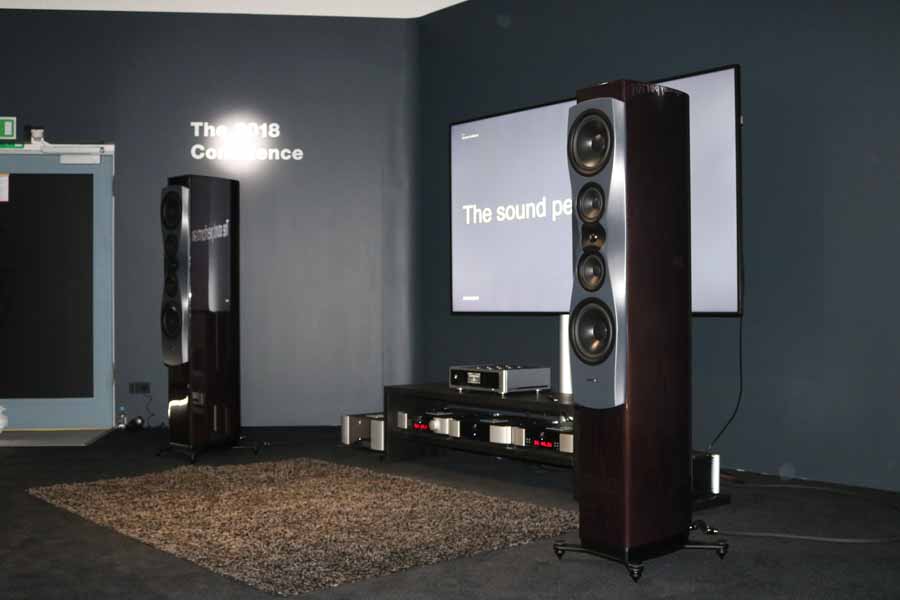 Sound-wise, they delivered on point, filling the cavernous room with what seemed like little effort, for me that's the mark of a good loudspeaker, if they don't seem strained or stretched in trying to cope with the music then you are onto something good.
"I've been doing this job for a long time – but for the first time in nearly a decade, listening to the new Confidence genuinely gave new meaning to the music I thought I knew. It's just extraordinary," says Otto Jørgensen, Dynaudio's product manager.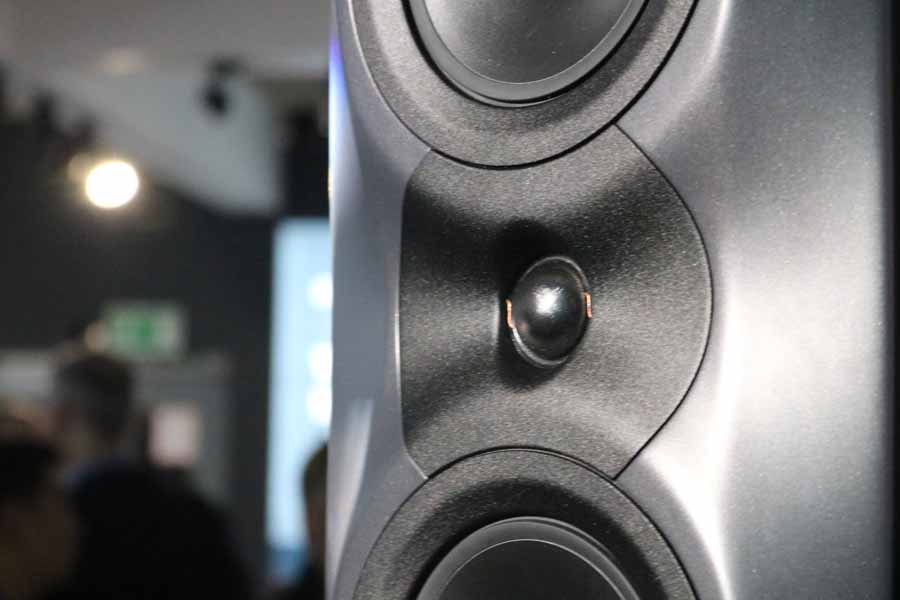 The range comes very reasonably priced for the quality that you are getting, definitely one for investigation and audition if you are in the market for new loudspeakers..whatever genre of music you listen to.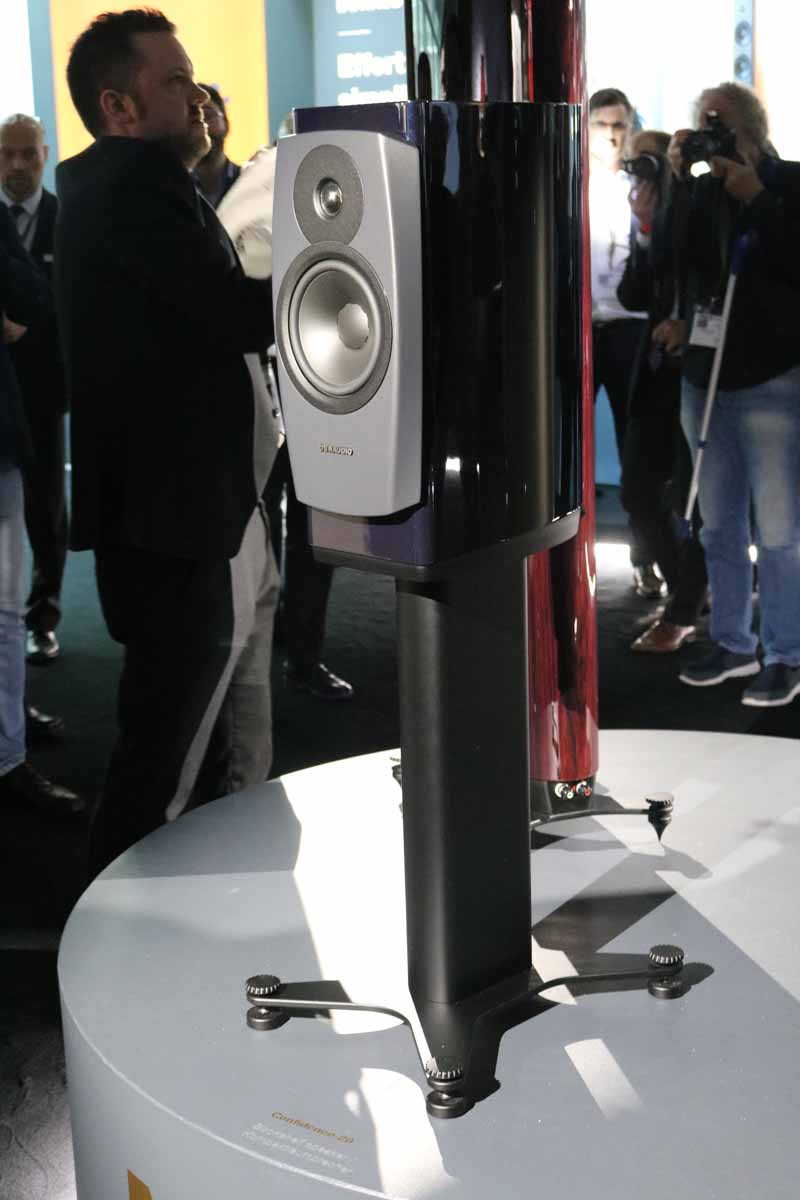 Of course not forgetting that press people end up with a load of product information, the Danish sense of fun came into play and we went away with a very cute 'build-it-yourself' Confidence 20 Lego model in our press pack…a great way to stand out from the crowd!
There are four models in the new Dynaudio Confidence range.
Confidence 20 (€12,000) is a large two-way standmounter. It has an 18cm longthrow woofer with neodymium magnet and an Esotar3 tweeter. It also comes with a dedicated stand, designed specifically to take advantage of its down-firing bassreflex port.
Confidence 30 (€19,000) is a medium-sized three-way floorstander with DDC technology on board. It uses two 18cm woofers with neodymium magnets, one 15cm midrange (also with a neodymium magnet) and one Esotar3 tweeter with the DDC Lens.
Confidence 50 (€26,000) is a large 3-way floorstander with DDC tech. It has two 18cm woofers with neodymium magnets, two 15cm neodymium midrange drivers and one Esotar3 tweeter with the DDC Lens.
Confidence 60 (€40,000) is an extra-large three-way floor-standing loudspeaker. Its DDC technology uses two 24cm neodymium woofers, two 15cm midrange drivers (also with neodymium magnets), and a single Esotar3 tweeter in conjunction with the DDC Lens.
All the speakers in the new Confidence range are available in Midnight high-gloss, Smoke high-gloss, Raven Wood high-gloss, Ruby Wood high-gloss and Blonde Wood finishes.