Dynaudio, whose products can be found in the likes of the Bugatti Veyron and BBC studios has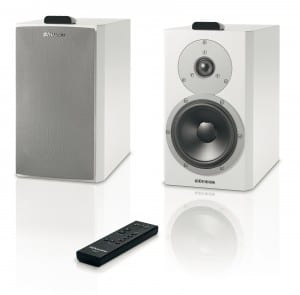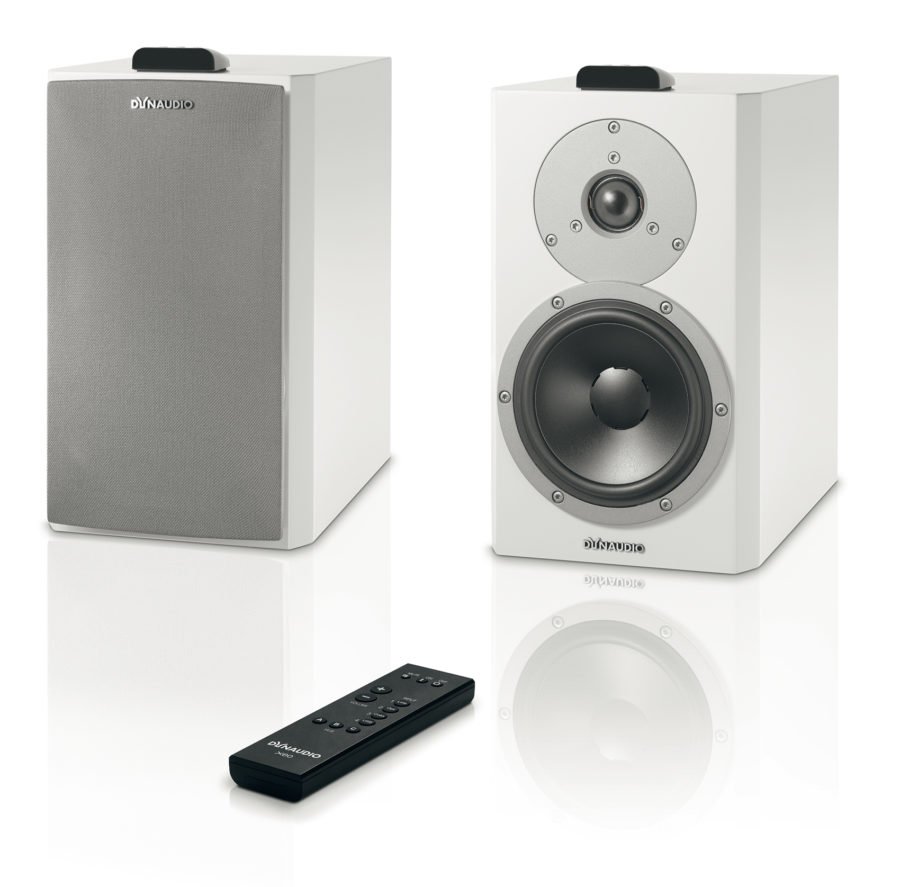 unveiled what they are calling "the ultimate in elegant, luxury music systems". In the form of an audiophile level, plug and play, wireless sound system.
"The next generation Xeo offerings deliver the next revolution in wireless high end audio, and feature refinements highlighted by upgraded amplification, improved DSP performance, further advanced tuning, greater convenience of operation and the ability to accept high resolution audio files (up to 24 bit/96 kHz)" the company's spokeperson says.
Styling has also been updated, mirroring the aesthetic of the new Dynaudio Excite models with discrete screws, smooth satin lacquer finishes, and magnetically attached grilles.
The new Xeo models, introduced at the Munich High End Show, include the compact Xeo 4 and floor-standing Xeo 6 wireless loudspeakers, the Xeo Hub wireless transmitter, the range-expanding Xeo Extender, and the Xeo Link, a device that receives the wireless audio signal and allows the Xeo system to add a subwoofer, headphone amplifier or any other analogue or digital component to a wireless Xeo system.
Virtually any component that can output audio can be connected to the Xeo Hub, which digitally transmits the wireless signal, without compression, to the Xeo loudspeakers. The Hub includes Optical, Coaxial and USB digital inputs that each supports up to 24/96 resolution, while one stereo RCA and one stereo Mini analog input each are on offer to further expand the Xeo system possibilities.
The optional Xeo Extender allows further expansion of the wireless transmission distance between the Xeo Hub and Xeo loudspeakers for applications where such could be needed. Another option, the Xeo Link receives the wireless signal from the Xeo Hub and provides it on its analogue and digital inputs. Thus an active subwoofer, headphone amplifier, active loudspeakers or any other audio device can be connected and linked to a wireless Xeo system.
The back panel of the Xeo 4 and Xeo 6 models features a new Speaker Position EQ setting, which allows the Xeo's performance to be optimized in room via a switch on the speaker to set the position for Neutral, Near a Corner, or Near a (Back) Wall.
Xeo's Auto Play feature automatically detects the connected source and the Xeo Remote has also been updated and offers increased range and performance. Meanwhile, a new Interface Display atop the Xeo 4 and 6 cabinets offers visual feedback and the ability to power, control volume and select input directly from the speaker without the need for the Xeo remote.
New Xeo models recommended retail pricing UK:
Xeo 4 £1,550/pair (available in Satin Black or Satin White Lacquer)
Xeo 6 £2,700 /pair (available in Satin Black or Satin White Lacquer)
Xeo Hub £225 /pcs
Xeo Link £135 /pcs
Xeo Extender £135 /pcs