ECLIPSE, the Japanese loudspeaker brand, was chosen by twice Grammy-nominated musician Amy Dickson for the launch of GVIDO, the world's first electronic music score/sheet system, held at the famous Abbey Road Studios (Studio 2) in May.
The launch event, organised by GVIDO, used four flagship ECLIPSE TD712zMK2 loudspeakers (£6,500 normal stand; £6,200 short stand per pair) to complement saxophonist Amy Dickson's performance.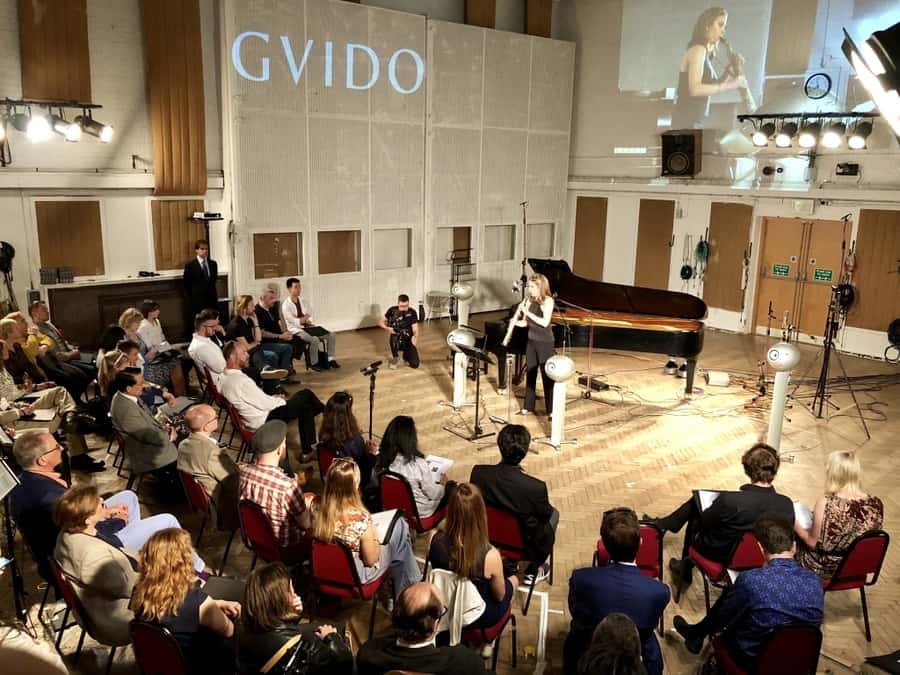 Dickson performed a piece from leading American composer Steve Reich, who pioneered minimal music in the 1960s along with artists such as Philip Glass. The chosen piece, New York Counterpoint, is a minimalist composition written in 1985, which is distinct for imitating electronic sound with acoustic instruments. The piece (which was originally arranged for 11 clarinets) was, on this occasion, arranged for saxophones; it is commonly played with a backing track featuring the other 10 parts recorded in advance. Dickson noted, "The sound of ECLIPSE is surprisingly clear, real and full-sounding. It was a real pleasure to play with sound coming from this speaker."
The GVIDO event was not the first time ECLIPSE has been associated with composer Steve Reich: the Japanese company has previously supported a similar project with a comprehensive multichannel speaker system reproducing one of Reich's percussive compositions.
READ MORE HIFI NEWS WITH HIFI PIG