This year at the Munich High End show Electrocompaniet will introduce a new product called ECI 6 DS.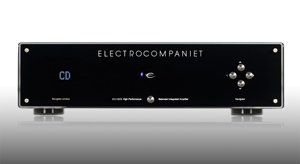 The ECI 6 DS is an all-in-one music-system built around the125 wpc ECI 5 MK II integrated amplifier, it has a built in DAC and offers wireless streaming from your computer or other sources.
Digital sources like iPod/iPhone can be connected as well as blu-ray players, CD players and televisions and everything is controlled by the graphical remote control. Analogue sources can be connected by balanced XLR or unbalanced RCA inputs
The release is planned this summer and Electrocompaniet will present the ECI 6 DS in Atrium 3 C114 at the HighEnd show.
The estimated RRP of € 5.500 / £4.490.