AV Industry from France has announced the launch of Elipson's new 3-way, flagship floor-standing loudspeaker from their Prestige Facet Series.
Following the introduction of the Prestige Facet Series into the UK almost two years ago, this new 3-way floor-standing loudspeaker features many of the technological innovations Elipson's audio engineers have designed for the drive units and cabinet construction.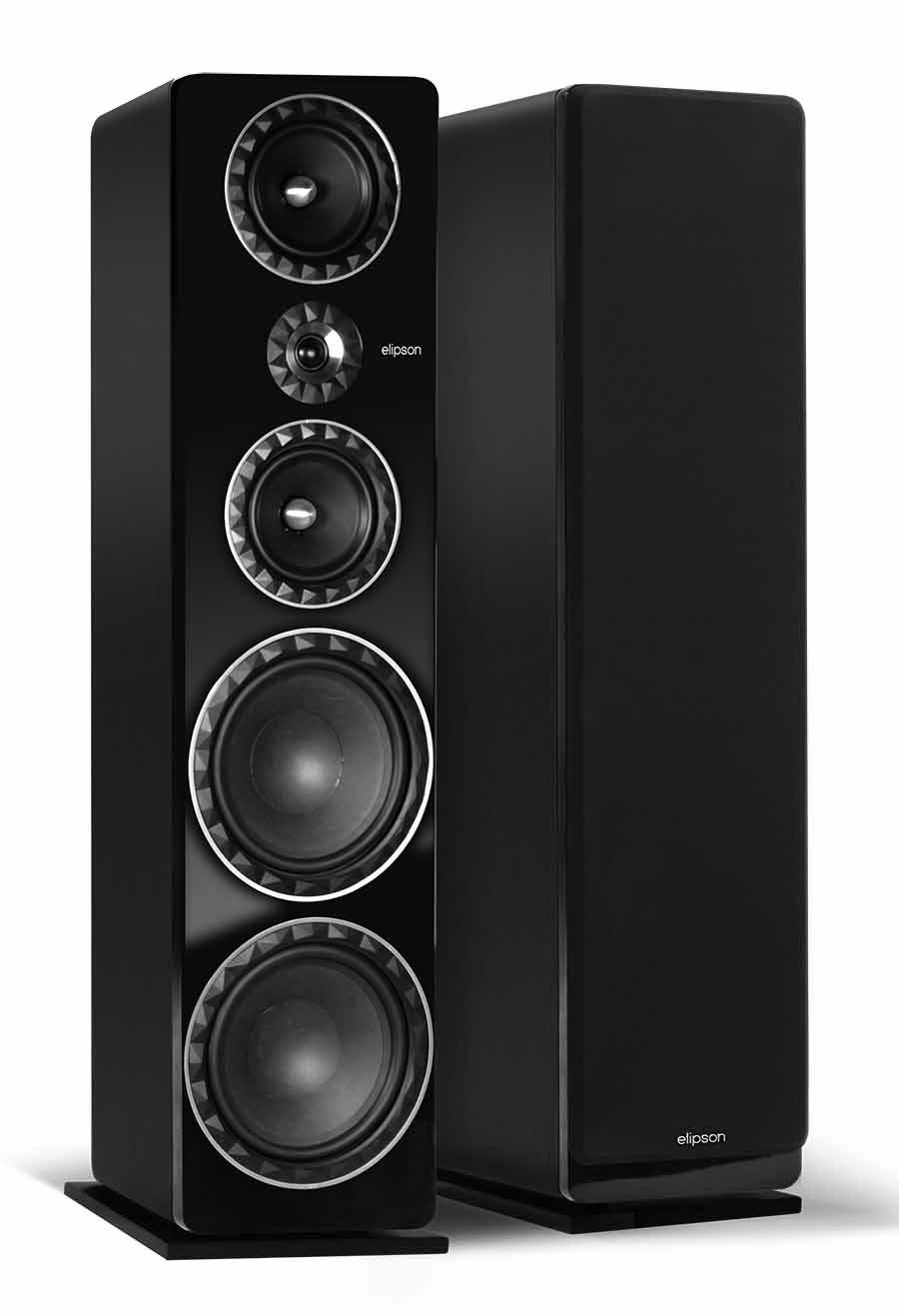 Bespoke Tweeter
The most visible of these innovations is the crown of carved facets surrounding each drive unit, from where the range takes its name. This multi-faceted carved silicone trim surrounding each driver is made from an inert material which reduces front baffle diffraction and creates a more linear and softer response curve. The 25mm bespoke tweeter assembly consists of a silk dome with a large magnet providing high sensitivity. The aluminium face plate and facet ring offers mechanical resistance from micro-vibrations which often occur at high pressure levels.
Rear Ported Cabinet
The mid-range and bass only drivers are pair matched and have coated paper cones and low-loss rubber surrounds. Whilst the two 250mm bass only drivers feature a concave dust cap to match the cone profile for low frequencies, the twin 170mm mid-range drivers feature aluminium phase plugs. With it's 1.3m tall cabinet dimensions, this bass-reflex twin rear ported cabinet enclosure design has optimised damping using different fabrics, a front baffle produced from two inert materials of different thicknesses and all stiffened by internal cross-sectional brace ribs.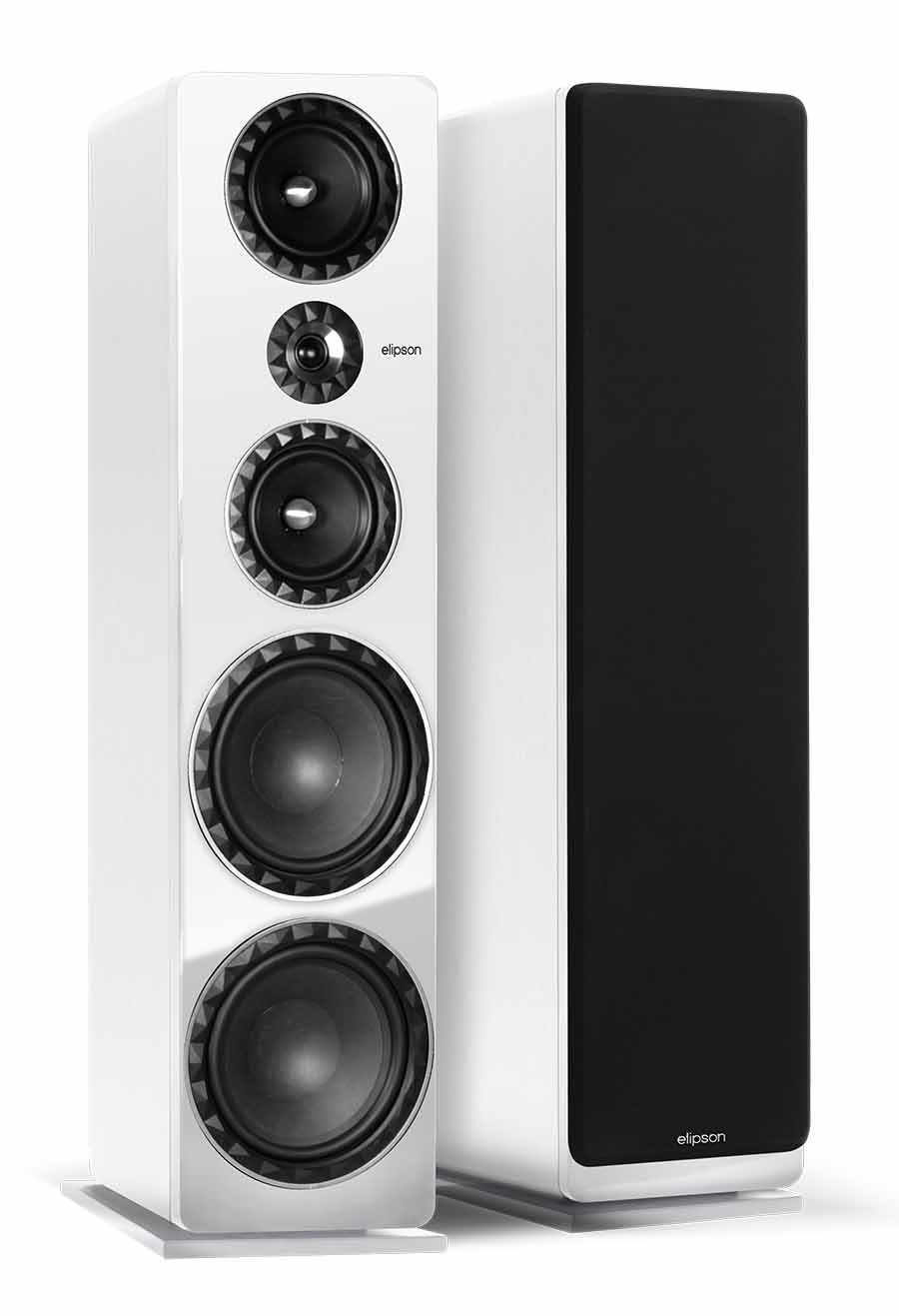 Crossover
The crossover offers steep slope filtering using audiophile quality components such as metallised polyester capacitors (MKT), metal oxide film resistors at strategic locations and low internal resistance inductors (DCR) offering efficient power transfer. This complex crossover assembly is connected to a bespoke design, circular, dual-terminal block with silver-plated, bi-wireable terminal post connectors. A power rating of around 300 Watts, sensitivity of 94dB, a frequency range of 25Hz to 25KHz and an impedance rating of around 6 ohms makes the  Facet 34F speakers easy to drive with any amplifer.
The Prestige Facet 34F is available in black, walnut and white vinyl cabinet finshes with black or white matching high gloss lacquered front baffles at a UK SRP of £2,495 per pair.
READ MORE HIFI NEWS WITH HIFI PIG