Emotiva Audio Corporation has introduced the XMC-2 16 channel AV Processor, featuring the sound and modular design of the company's flagship RMC-1 processor, at a more affordable price point.
The XMC-2 processor was designed "as the nerve center of a modern surround A/V system".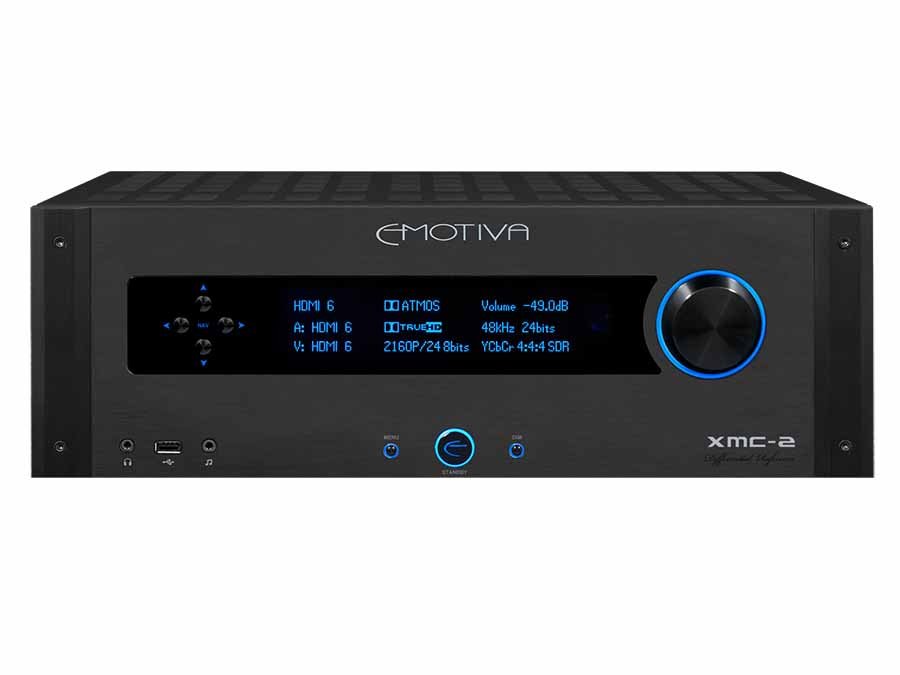 Dolby Atmos And DTS:X
Emotiva says that the XMC-2 processor provides "professional-grade A/V performance". Included are on-board support for current Dolby Atmos and DTS:X object-oriented surround sound formats.
 Dan Laufman
"If the RMC-1 was our most anticipated product in recent years, the XMC-2 was right behind it," said Dan Laufman, President and CEO, Emotiva Audio Corp. "Out of the gate, it's the one that longtime customers have been drooling over, especially after word got out that performance is very similar to that of our flagship RMC-1″.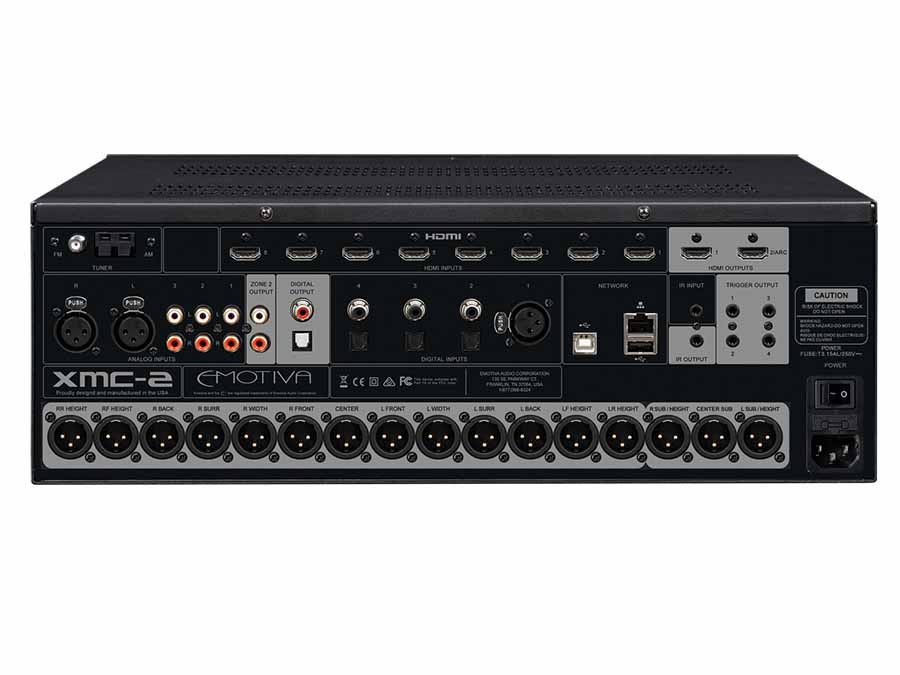 DSP
The new XMC-2, like the RMC-1, combines new DSP technology with analogue circuitry. Emotiva's proprietary OS controls the menu system and all the advanced control logic.
The XMC-2 features the same advanced 4k HDR and Dolby Vision UHD video switching capabilities as the RMC-1, the same support for decoding and processing 16 discrete 16 channels of Dolby Atmos and DTS:X surround sound audio, and the same  Live AVä menu and control system.
AKM AK4490 DACs
Like the RMC-1, the XMC-2 processor uses audiophile-grade AKM AK4490 32-Bit DACs, providing 16 channels of fully balanced audio output. The AK4490 offers a super-high-quality mode called "mono mode." The XMC-2 uses the front three channels and main LFE outputs in this mode, while the remaining channels use the AK4490 in its stereo differential mode.
The XMC-2 features a large, high-quality graphical OLED display and menu navigation interface.
Price
Released this month at a suggested retail price of $2,999 in the US and £3,299 in the UK