In 2017, British brand Exposure launched the 'XM' series of hifi components, packing high-end features into a compact and affordable design. New to the series and launching at Bristol 2018 is the XM HP headphone amplifier.
The new XM HP headphone amp is a variation of the XM7 preamplifier but specifically honed for the headphone listener. Like the XM5 integrated amp and XM7 preamp, it includes a built-in moving magnet phono stage and DAC. The phono stage sports two line level inputs and the DAC, five digital inputs.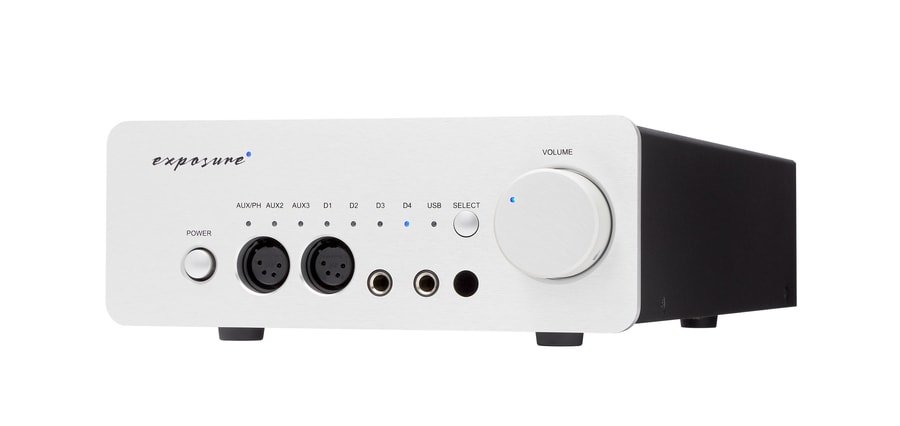 The XM HP features a linear power supply with a 60VA custom-made toroidal power transformer. High quality resistors and capacitors are used in the signal path. It also features enhanced headphone circuitry in which an all-discrete audio output stage delivers high drive capability for low impedance headphones. Its two pairs of 6.35mm jacks and of XLR sockets allow two sets of headphones to be used at once, and there's also a separate pre-amp output...more info here.
Join Exposure at the Bristol Show, room 212, Feb 23rd to 25th 2018, and be among the first to hear it, as well as discovering the full range of XM series components.