Focal got in touch with Hifi Pig to let us know what they'll be doing at CES 2014.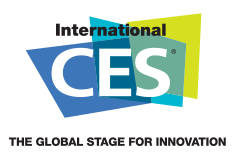 Dimension: Focal will be revealing its Dimension sound bar. With five patented ultra-flat speaker drivers covering a very wide bandwidth. Being less than 3in depth (65mm), Dimension can be placed in front of the screen or mounted to a wall. When combined with Dimension Sub, the optional ultra-flat subwoofer on which your screen can stand, Dimension delivers 5.1 sound over six channels with a total power of 450W. Recommended retail price: Dimension ($1399) / Dimension Sub ($499) / Dimension + Dimension Sub ($1699) – Available third quarter of 2014
Grande Utopia EM: This third generation of the iconic loudspeaker launched in 2008 will be exhibited at CES this year. Recommended retail price (pair): $200000
Stella Utopia EM: The little sister of Grande Utopia EM, Stella Utopia EM measures 61in (1.55m) and weighs 584lbs (165kg). During the CES 2014, Focal will be demonstrated with brand New Naim electronics. Recommended retail price: $100 000
Aria and Easya: Various models of the Aria 900 range will be showcased at the CES in Las Vegas for the first time. The Aria range uses ecological Flax cones, made in France. Recommended retail price: from $3000 (Aria 906) to $10 000 (Aria 948). Easya loudspeakers are a "post-docking" product providing wireless audio thanks to the 2.5 way floor-standing amplified loudspeakers (85W RMS). Recommended retail price: £2 799.