French speaker brand, Focal, has added three new models to its recently launched Chora range, including its first Dolby Atmos® designs.
Made in France, the Chora 826-D, Chora Center and Chora Surround combine design, technology and performance for a home cinema experience, plus the new Sub 600p subwoofer completes the launch line-up.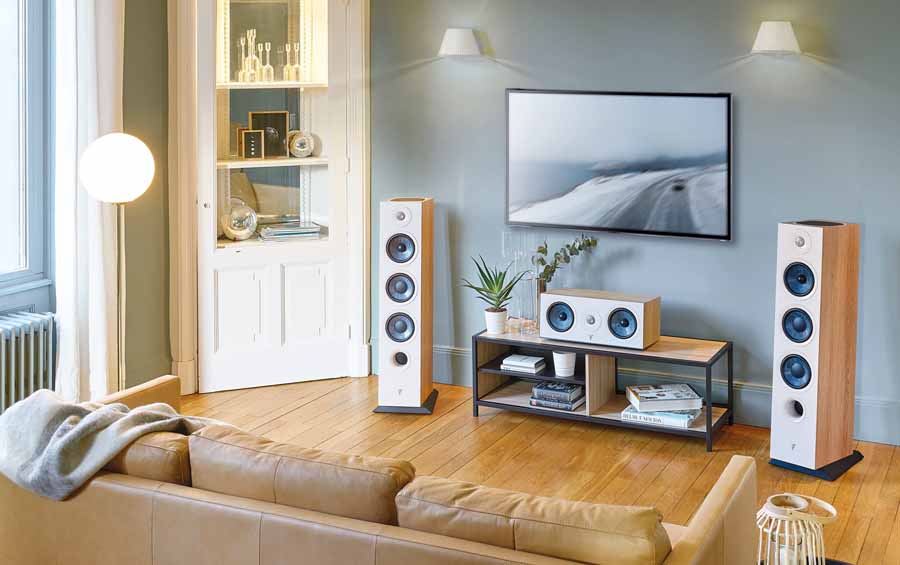 If you are visiting CES this week and would like a hands-on demo, Focal has the system set up in its suite at the Mirage (Tower A / Suite 11). The new Focal Chora range is also being used by Dolby to demonstrate Atmos in its suite in the Wynn.
Chora Dolby Atmos
Chora 826-D is the new reference product for the range. For the first time, Focal has incorporated Dolby Atmos® technology in a floorstanding loudspeaker: a speaker driver installed above the loudspeaker directs the sound towards the ceiling at a carefully calculated angle, so that the audio signal is reflected around the entire room.
The Chora Center is available with an optional stand, but also at home on an AV unit.  Chora Surround can be easily wall-mounted, and is ideal for rear- and side-channel action. Focal engineers have brought extra bass to the party with the 600-watt Sub 600P, a 600-watt subwoofer.
Slatefiber Technology
All Chora loudspeakers incorporate speaker drivers with a Slatefiber cone. Designed and made in France in Focal's workshops, this composite cone combines thermoplastic polymer with recycled non-woven carbon fibres. The result is the optimal balance between damping, rigidity and lightness.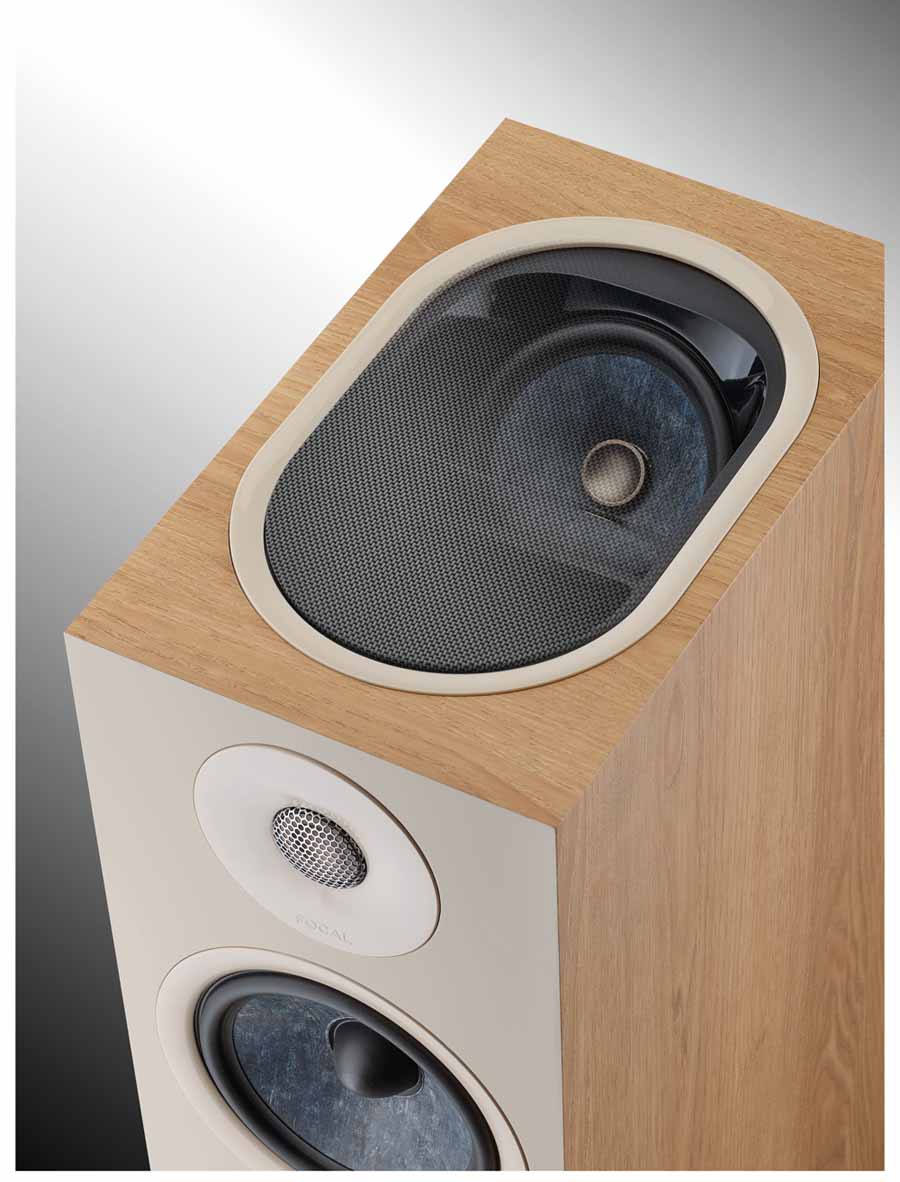 This Slatefiber technology is combined with the Aluminium/Magnesium TNF tweeter, another exclusive technology included in the range. The Sub 600P, meanwhile, features a Polyflex cone, heavier and more rigid to offer bass with impact and create an authentic Home Cinema experience.
Finish & Prices
The Focal signature is not just apparent in the technologies and the French manufacturing, but also in the choice of design and finishes. Chora loudspeakers offer modern shapes and finishes (Black, Light Wood and Dark Wood), complemented by the slate effect of their Slatefiber cones, that suit contemporary homes.
Suggested retail pricing is TBC but will fit with the positioning of the wider Chora range, which launched last year and is available now from £600-£1299.