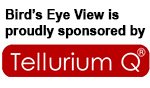 Linette talks about Formula One, Salami and piccalilli sandwiches, beer, pop and yes, Hifi.
Anyone who knows me will be aware that I am not one of those sporty types of people. I'll watch a bit of football if it's the Euoro's or the World Cup, maybe watch Usain Bolt running stupidly fast around a track after a fine meal of McNuggets…that kind of thing, but I'm not someone who religiously watches a few guys kick a ball around on a soggy northern field, or who enjoys the exploits of Mr Ultra Miserable Murray petulantly batting balls at Wimbledon. There is one exception though, the one sport that I get excited about which is Formula One.

My love of watching very fast cars drive dangerously round the various racing circuits of the world started when I was very young. My Dad was an avid F1 fan, along with Twitching (birdwatching) and doing the Pools this was pretty much his only sporting indulgence too. An F1 weekend was a momentous occasion in our household. The words of Murray Walker were listened to with the awe of being spoken to by God, weather conditions were pored over, salami and piccalilli sandwiches were made, beer and pop acquired and seats taken on the Dralon settee. If the grand prix was taking place overseas, somewhere exotic like Brazil, this would involve a camping expedition in the lounge, with sleeping bags for my Dad, Brother and I. This of course only helped ramp up the excitement levels to practically fever pitch, because we were going to be awake at about 3am in order to watch the race. The thrill of watching heroes like Senna and Mansell tear round tracks and streets, sometimes in torrential conditions, couldn't be beaten. If there was a crash the thrill would be tinged with horror and there was always the possibility that 'The Curse Of Murray Walker' would strike and change everything at the last minute. This was during my childhood in the 70s and 80s, by the time the 90s came around I had left home and had other interests mainly involving music of repetitive beats, however I still kept an interest in what was happening in the F1. Once a fan always a fan.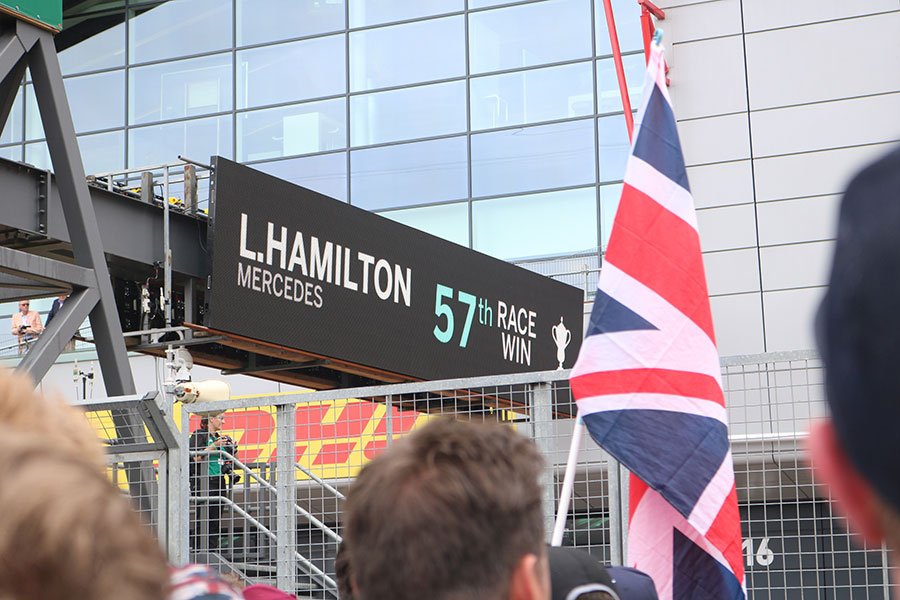 Fast forward to a few years ago and, now a parent myself, I started watching the F1 again. Our youngest son was taking a keen interest in the sport and it once again became a family ritual to watch every race we could. Setting alarms to get up early and enjoying every bit of the action that happened. Schumacher and Alonso were being chased round the track by Vettel and Hamilton and I was gripped again by the excitement of the grand prix. It was always a dream to actually experience a race first hand and this year we have been lucky enough to achieve that. For Mr Hifi Pig's 50th birthday, we made the pilgrimage to Silverstone. If you have never been I can highly recommend it, probably one of the most amazing experiences we have ever had, and to share it with family was incredible. The devotion of the fans to their favourite team or driver was enormous, from the Red Bull boys going crackers behind us when Verstappen held off Vettel, the Ferrari fan who managed to catch one of Raikkonen's tear off visor strips, to the huge waves of cheers went up every time Hamilton went past the stand we were in in his silver arrow. People were even up and heading to the circuit from the camp site at 3.30am in order to queue for a good spot to watch the race. The fact that Hamilton won was really the cherry on the top of what was a magical blend of music festival, camping expedition and major sporting event all rolled into one. The only thing that I wished for was to have been able to take my Dad, but he had sadly died nineteen years previously. He would have loved it!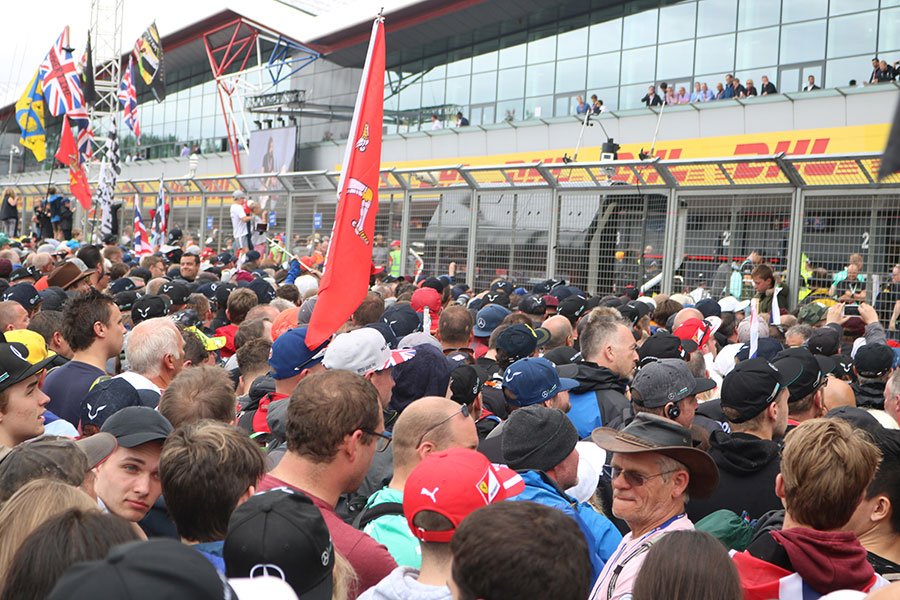 So why, may you ask, is Mrs Hifi Pig waffling on about Formula One and reminiscing about her childhood when she should be writing about Hifi? It struck me, while sat in the stand watching people go wild for their favourites that really, F1 is not that different to hifi. There is the fierce brand loyalty. You see it all the time with people that are into hifi. Some people will have a full system from one brand like Linn or Naim or…. More likely though your hifi has evolved and been added to over the years but you quite probably you will have certain favourites. Just like the head to toe branded Redbull boys we met that were still cheering for Hamilton you may favour Focal and Naim or KEF and Arcam. Being an F1 fan means you do have your favourites but overall you appreciate the sheer joy of watching the sport. Being into hifi is the same, you love the music and want it to sound it's best, so when you hear music sounding amazing on a system that is not composed of the brands that you are a fan of, you still appreciate the quality and enjoy it.
Then of course there is the whole "high-endness" of it all. I would compare our pilgrimage to Silverstone to visiting a really big hifi show, like High End Munich. There were people visiting from all walks of life, some people that had saved all year to get general admission tickets, others who went full on hospitality for the weekend. Just like at Munich all the world was there, and everyone was passionate about F1 the way everyone at Munich is passionate about hifi and music, it's that centre of the universe that brings everyone that is into that particular thing together. Then there's the brands themselves, at Munich everyone wants to see and hear Avantgarde Acoustics, D'agostino, Living Voice, Kondo, Audio Research and the really well known high end brands. At the F1 its Mercedes and Ferrari that are the high end but the smaller teams, just like the smaller more boutique brands at Munich, still draw the crowds There were a lot of supporters for Sauber and Force India* there that weekend, just as at Munich where you will find a packed room for those like Tune Audio or Kron.
Hifi, both in the home and at shows, is becoming incredibly family friendly. Go to any good show now and you will see people from all generations, couples, parents and kids, all there to enjoy the spectacle. We share it in the home too with the hifi increasingly coming out of the 'man cave' and into the lounge so that everyone can listen to music. Formula One does the same, whether you are all watching together at home or made the trip to the circuit, its a family event all of you can get together and cheer on your driver or team.
Two of my most favourite things in the world, hifi and Formula One, not really that different at all!
*Hifi Pig would like to dispel the rumours that we have signed up as a sponsor for Force India.
Linette Smith